Weekdone Leadership Academy #29: Fake Work and Managing Your Talent
What's "fake work"? It's doing something that's not really aligned with the goals and plans of your company, your team. Fake work can also be leaving the impression of being busy by chatting, e-mailing or attending meetings with getting very little practical done. The goal for us here at Weekdone is to fight against that and make sure each of your weeks is productive. Learn how below.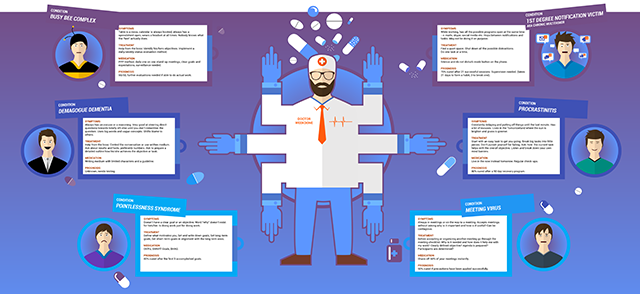 There are many who just can't seem to get much work done. All they do is "fake work". Let us outline the symptoms, prognosis and treatment for six common "fake work" conditions. Read more
It's all about their mission to reflect a greater purpose of belonging.
Continue reading

Contrary to the popular belief, writing a progress report can be very easy and highly effective.
Continue reading

A few simple-ish processes can make being a Better Manager as simple as pie.
Continue reading
Joel, the founder of Buffer, on change management when it involves his people.
Continue reading

As a leader it's your job to create an environment where people can meet their potential.
Continue reading

Quick decisionmaking is hard, especially for big decisions. There's a way though.
Continue reading
A leader shares his experience of having full day of back to back meetings.
Continue reading

As an engineering-led company, the problem-solving approach there is unique.
Continue reading

Most of us could use a little more discipline in our lives. Zen Habits tells you how.
Continue reading
Received this from a friend? Subscribe to Weekdone Leadership Academy newsletter at https://weekdone.com/newsletter
26,499 Awesome Subscribers


Weekdone turns your team from good to great. It's a simple tool for leaders and managers to know and understand their teams better. Used from startups to Fortune 500. Sign up for free. Yes - try Weekdone & improve my team now!
weekdone.com — Twitter — Facebook — Google+