Weekdone Leadership Academy #32: Building High-Performance Teams
What we've seen from users of Weekdone team updates is how many time-consuming things our solution often replaces or improves. No more need for lengthy boring meetings. No more long-term performance reviews, as it all happens in real time. Hours saved each week. But there still is a human face to face component now and then that always remains. Read below to learn about that.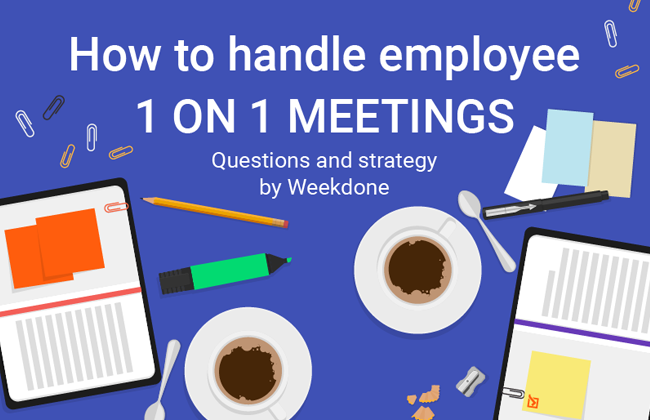 Even when using collaboration tools and online weekly reviews, each leader still needs to regularly sit down and have a one-on-one with their people. Read more
Thomas Edison and Steve Jobs were first, and foremost, executers. Continue reading

Knowing the unique traits of high performers will enable you to build a winning organization.
Continue reading
AltSchool's CEO on providing meaningful feedback to employees.
Continue reading

There's a big misconception about why regular status updates help everyone in a team.
Continue reading

A foreword by VC Ben Horowitz to one of the best leadership books ever written.
Continue reading
Need some inspiration for building or decorating your office?
Continue reading

A meeting process consulting company shares their lessons learned.
Continue reading

Director of Happiness Works shares thoughts about happiness and meaningful work.
Continue reading
Received this from a friend? Subscribe to Weekdone Leadership Academy newsletter at https://weekdone.com/newsletter
27,783 Awesome Subscribers


Weekdone turns your team from good to great. It's a simple tool for leaders and managers to know and understand their teams better. Used from startups to Fortune 500. Sign up for free. Yes - try Weekdone & improve my team now!
weekdone.com — Twitter — Facebook — Google+