Weekdone Leadership Academy #42: Lazy Leadership
Especially in summertime it's important to get more done in a shorter time. That means having laser-like focus on what's important and what's not. Weekdone is all about being more efficient at work and then enjoying your results, as well as your leisure time.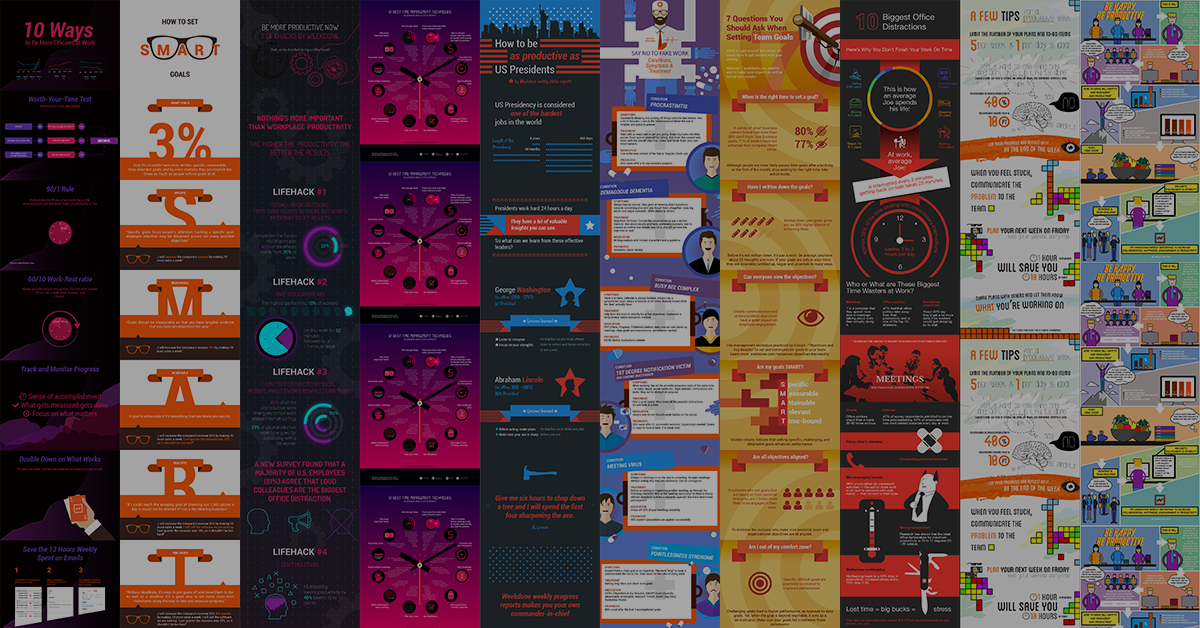 Mega-summary of all the key productivity hacks, avoiding fake work and getting more done.
Read more
Why I rarely go to the office and only see my team a couple times a week.
Continue reading

Try out the Worth-Your-Time Test for making a decision on your next task.
Continue reading
New starting managers should actually get much more support than today.
Continue reading

We picked the 9 most awesome remote workplaces to enjoy this summer.
Continue reading

A co-worker shares his experience of working with Google's CEO.
Continue reading
How to score OKRs and how that's developed over the years.
Continue reading

When teams are not succeeding, there are often five things leaders fail in.
Continue reading

Looking to put a stop to mindless time wasting that goes on in the meeting room?
Continue reading
Emulate these five traits of uber-productive people - it's common sense.
Continue reading

CEO of Bryant Group tells about his biggest failure in business.
Continue reading

Setting employee goals that make benefits a reality.
Continue reading
See how other companies use Weekdone.
Insights and examples.


37,147 Awesome Subscribers

Weekdone turns your team from good to great. It's a simple tool for leaders and managers to know and understand their teams better. Used from startups to Fortune 500. Yes - try Weekdone & improve my team now!
weekdone.com — Twitter — Facebook — Google+