Weekdone Leadership Academy #60: Business Goals
Business goals are special. They unite, align, and serve as a beacon to strive towards. They are the sum of all the smaller goals and achieving them is essential for every individual. We here at Weekdone make sure you pick the right business goals and communicate their importance to everybody in the company. Choose wisely.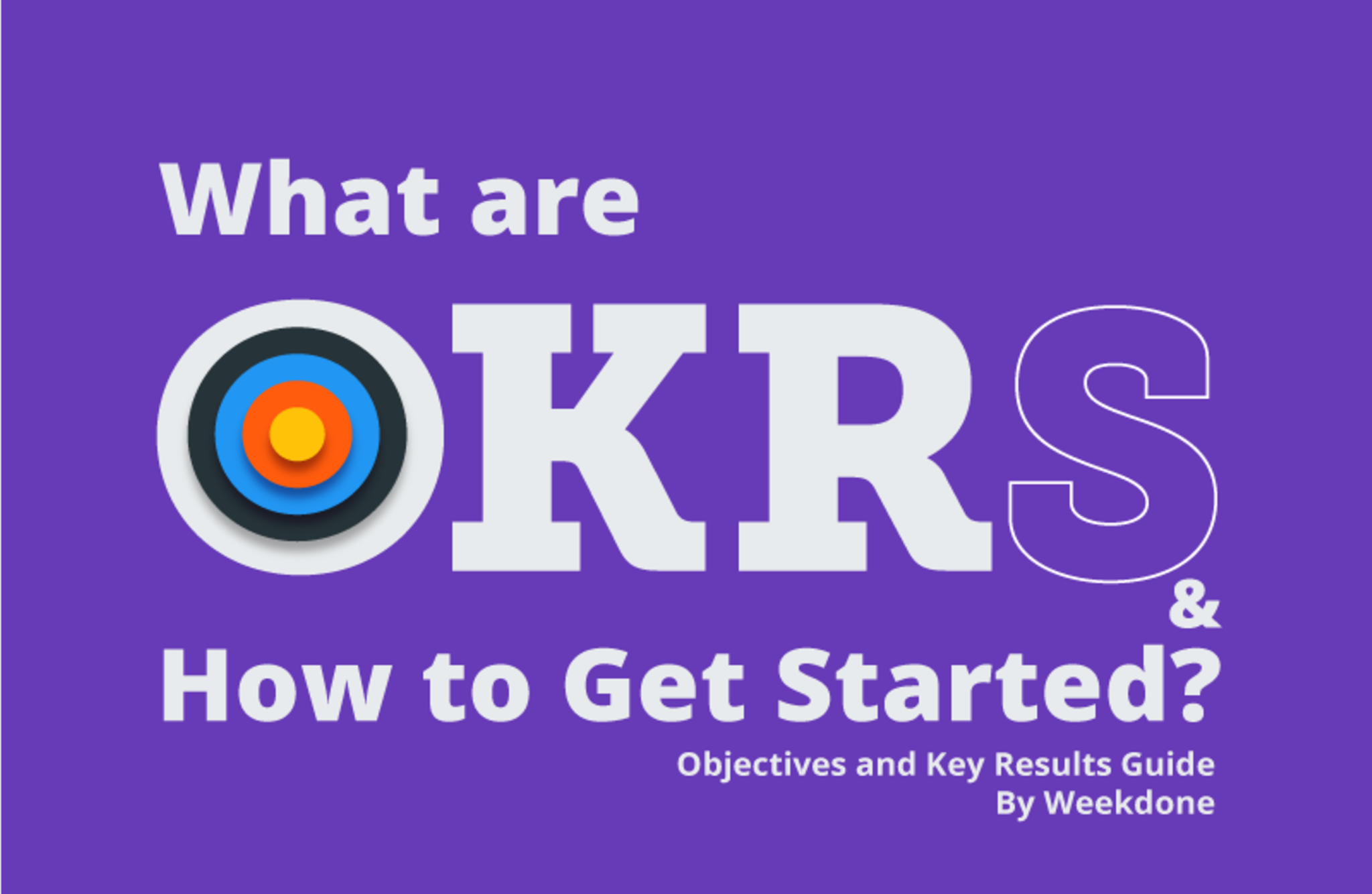 Guide for converting your Key Performance Indicators to Objectives and Key Results. Read more
5 things to focus on in order to get your business over the hump.
Continue reading
The best performing companies are often the best aligned.
Continue reading

Rather than first finding fault with the employee, a great leader looks first at him or herself.
Continue reading

With every New Year comes the same old large mass of people proclaiming their 'super' goals.
Continue reading

In order to achieve your goals, you need to become the person who can have those goals.
Continue reading

Nothing is more frustrating than an underachiever that has loitered into a position of authority.
Continue reading

The shaper effect - how to truly innovate.
Continue reading

A collection of OKR guides, examples, and more.
Continue reading

You got the big promotion, you got the bigger paycheck, and the ability to make real decisions.
Continue reading

Before you start, make sure you have your work environment and data well-prepared and organized.
Continue reading
See how other companies use Weekdone.
Insights and examples.


49,090 Awesome Subscribers

Weekdone turns your team from good to great. It's a simple tool for leaders and managers to know and understand their teams better. Used from startups to Fortune 500. Yes - try Weekdone & improve my team now!
weekdone.com — Twitter — Facebook — Google+