Weekdone Leadership Academy #71: Hit The Ground Running In January
It's the end of the year. We here at Weekdone wish you Happy Holidays. At the same time, we're looking ahead. We hope your 2019 will be more successful than you can imagine now.

To get you started with that, here are some articles on how to move forward. From a new OKR book to managing your company culture.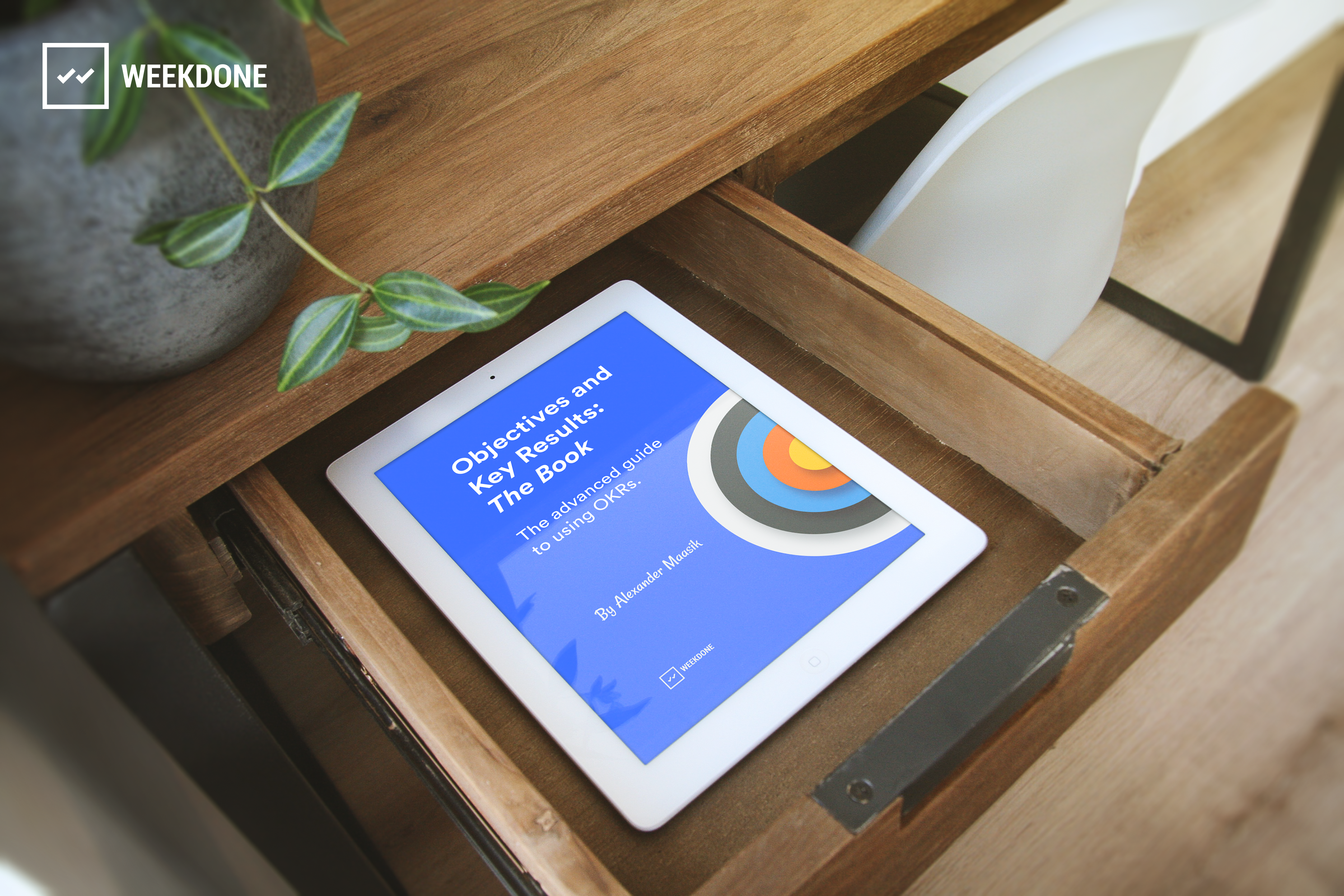 Over the last few years, OKRs, Objectives and Key Result, have become more and more popular. That is why, we have published a new free ebook, to help you understand and implement the OKR approach. Here it is: "Objectives and Key Results: The Book" Read more
If you are not careful, you'll spend most of your time measuring your goals.
Read more

If you're not spending 5 hours per week learning, you're being irresponsible
Read more

If it's too hard to explain, it won't work.
Read more

Everyone around you seems to be celebrating, but you've got a bad case of the holiday blues.
Read more

Marketing automation. It's the key to really scaling your business in a short amount of time.
Read more

Many of today's organizations sabotage flow by setting counter-productive expectations on employees.
Read more

There are more channels for teams to communicate than ever. Why is nobody on the same page, just like always?
Read more

If you are just starting out with OKRs (Objectives and Key Results) some problems and mistakes are likely to happen.
Read more
Learn how other companies benefit from Weekdone goal setting — Insights and examples.


Weekdone helps you set structured goals to align activities throughout your organization. Track weekly progress, provide feedback, and move everyone in a unified direction. Yes - try Weekdone & improve my team now!
weekdone.com — Twitter — Facebook — Google+