Tools to Empower and Engage
Visualize the Big Picture with Goal Hierarchy
Align company, department, team, and personal goals to see everyone's contributions come together.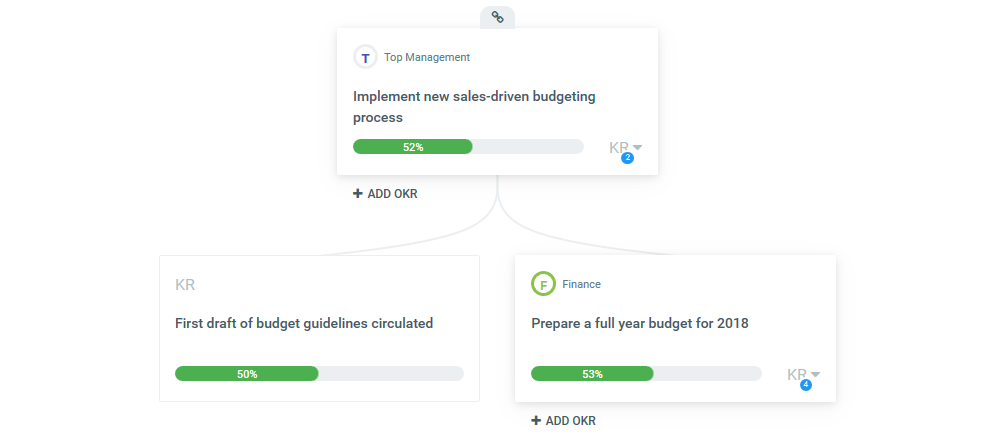 Share and Track the Progress of Objectives
Don't just set and forget! Check in weekly to track the progress of your goals and metrics.

Understand Your Team's Status at a Glance
Real-time dashboards let you see if everyone is on track to achieving their goals.

---
Keep Updated with Your Team's Activities
Know what high-level plans are achieved each week to inform your planning and decisions.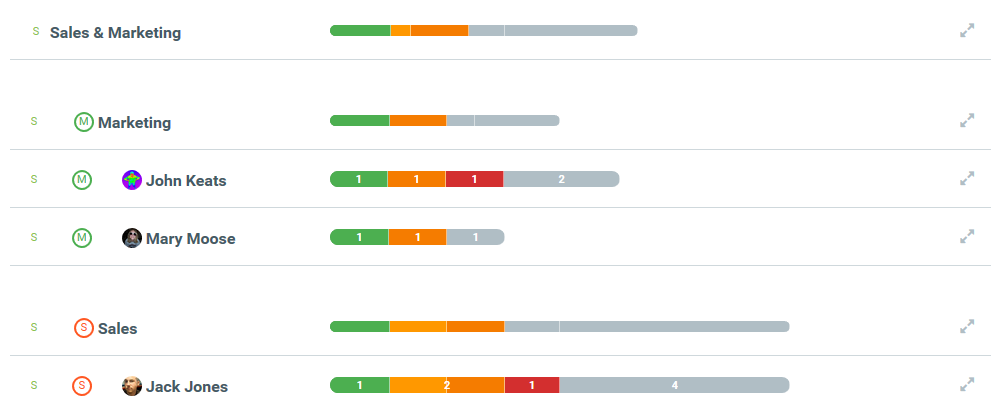 Stay Up to Date with Everyone's Plans, Progress, and Problems
Replace weekly stand-up meetings with quick and simple online check-ins.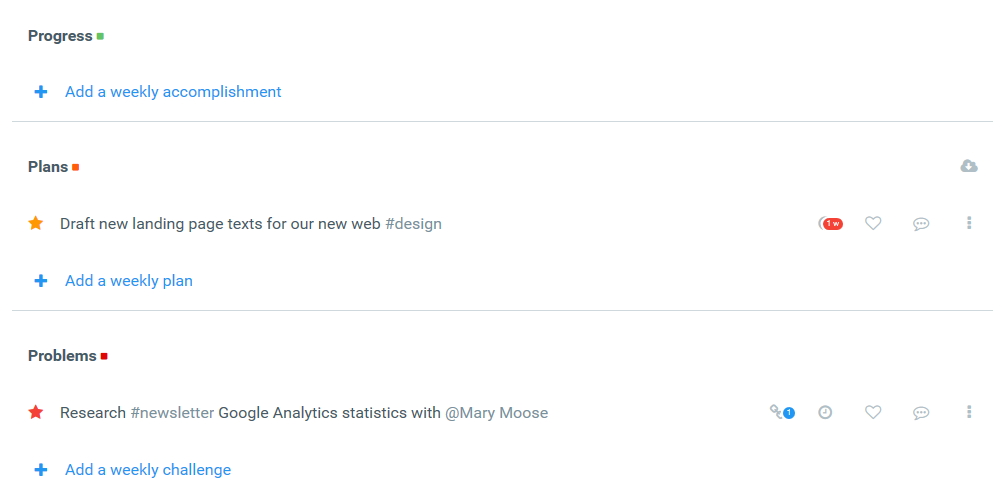 Gauge the Performance of Your Team
View trend reports to analyze changes in your team's performance from week to week.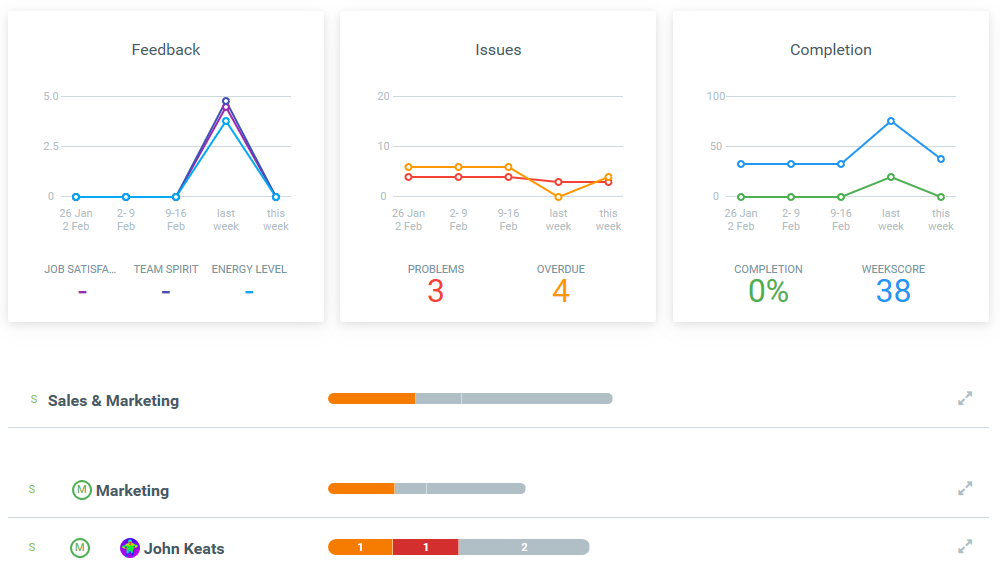 ---
Hold Private Employee Reviews and Discussions
Ask questions, provide feedback, and give praise or guidance directly to individual employees.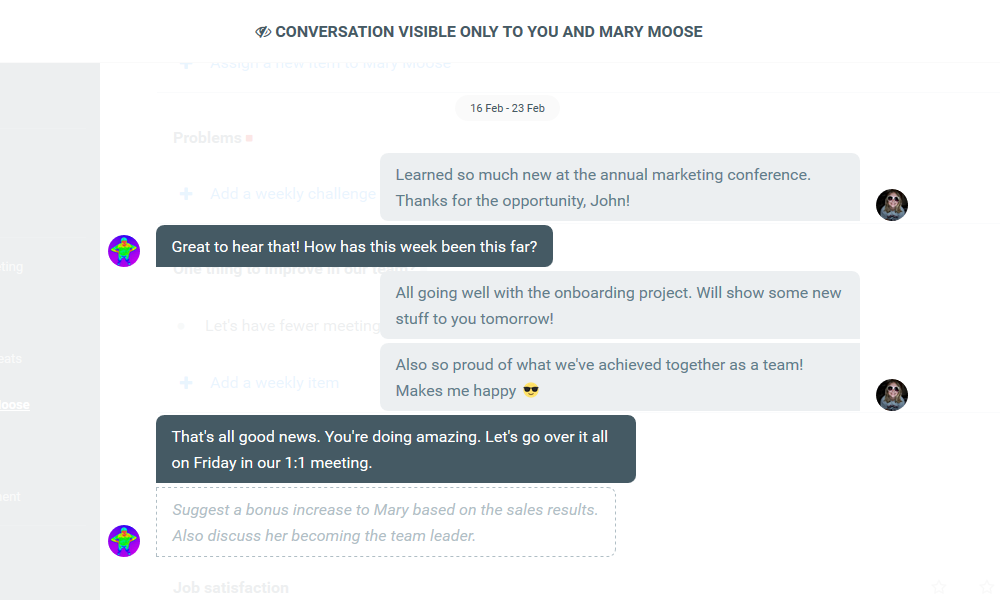 Supplement Your Offline One-on-one Meetings
Have the documentation and support materials needed to hold structured and effective offline 1:1s.

Stay Organized with Private Notes
Write down personal reminders or evaluate your weeks and days as you go.

---
Engage with Your Team and Their Activities
Provide positive reinforcement with simple comments and likes to acknowledge your team's hard work.

Measure Team Satisfaction and More
Use one-click 5-point ratings to understand how your team is feeling each week.

Boost Morale with Peer-to-Peer Praise
Employees can encourage and support each throughout the week.

---
Ready to Test It Out?
Get started
Free for 3 users or 15 days. No credit card required.