The processes and workflows around OKRs are what form (and transform) company culture.
Without consistent habits around progress updates, ongoing alignment, and cross-functional check-ins, OKRs become a very time-consuming equivalent of a motivational cat poster in the office: it may say all of the right things but it doesn't make us more focused or more enthusiastic.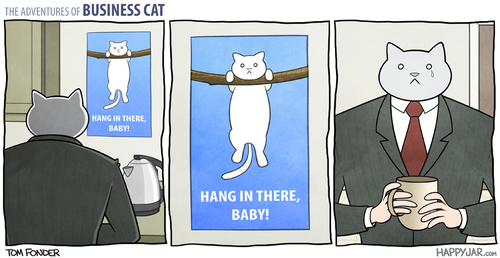 In this chapter, we will discuss how to build an engaging process around OKRs to keep them as a top-of-mind priority. This process includes three separate stages on a timeline: Planning, Ongoing Alignment, and Retrospective Reviews.
Each of these stages requires a clear purpose, a list of active contributors, a defined regularity to build up expectations, and an agreed format for preparation. We will share our own insights and useful templates, as well as some tips from many teams using Weekdone.
Click on one of the articles below to dive into the topic of productive meetings and efficient OKR workflows.