Most teams use 5+ different softwares daily and still struggle. We solved that.


Scroll down to see how it works!
---
We have collected weekly planning, communication, project management, and survey features that people actually use on a regular basis. Weekdone is the all in one tool-kit that combines the benefits of them all!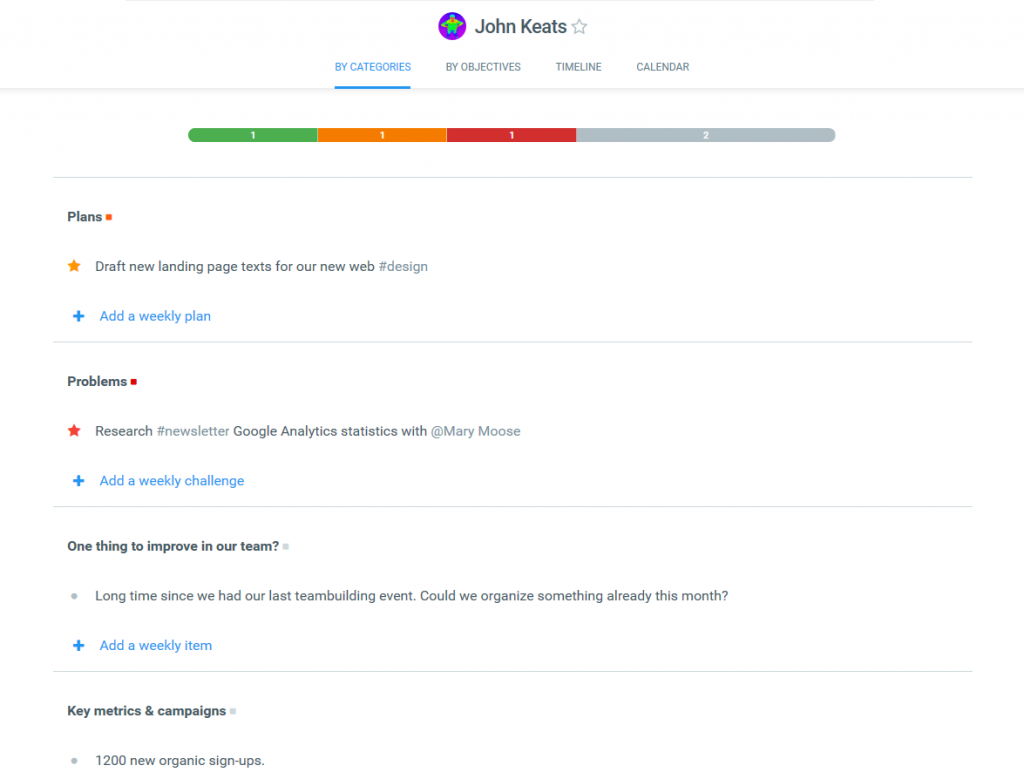 Manage Your Week
Seemingless plan management dashboard for team members structured with PPP (Plans, Progress, Problems).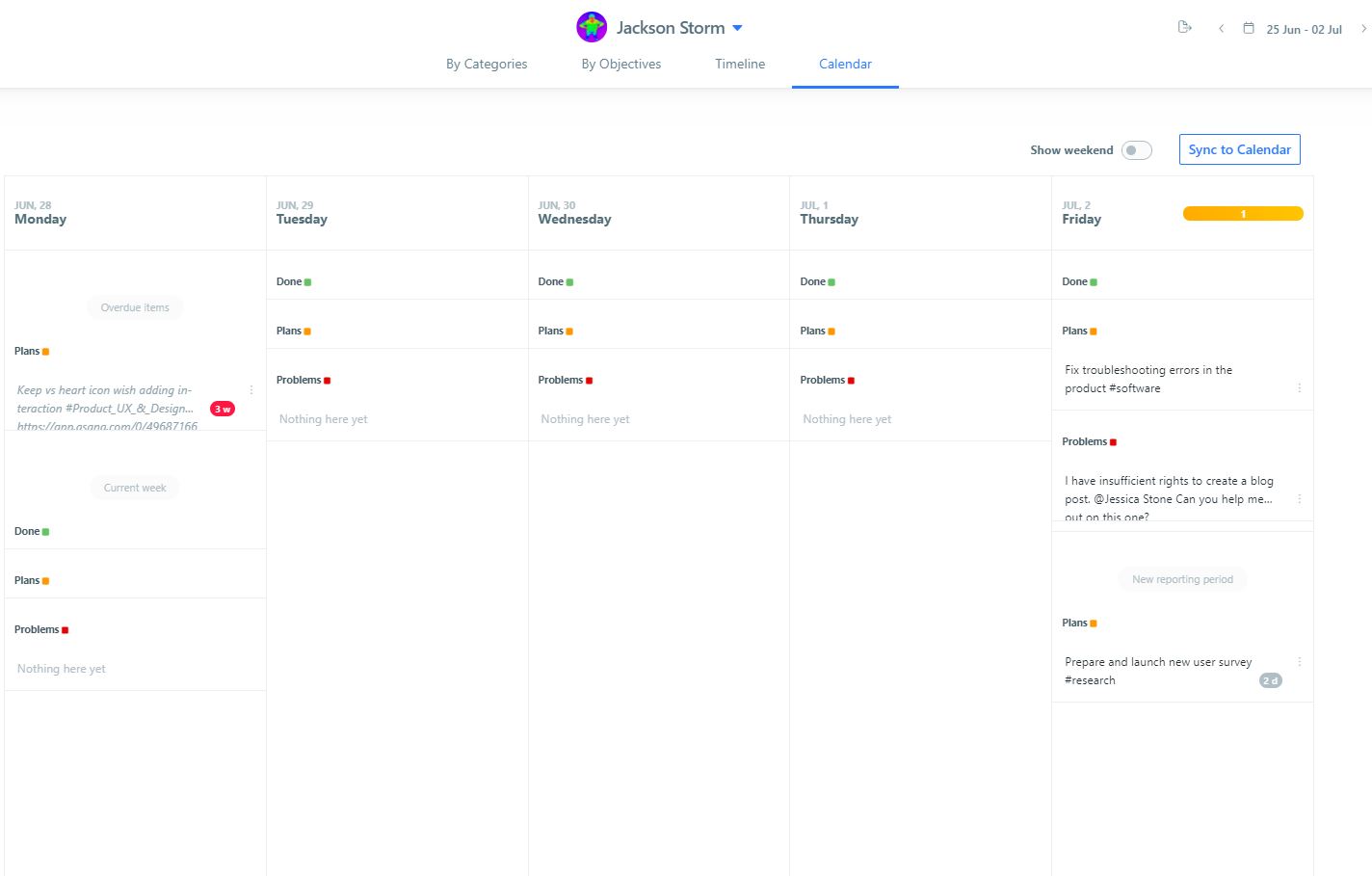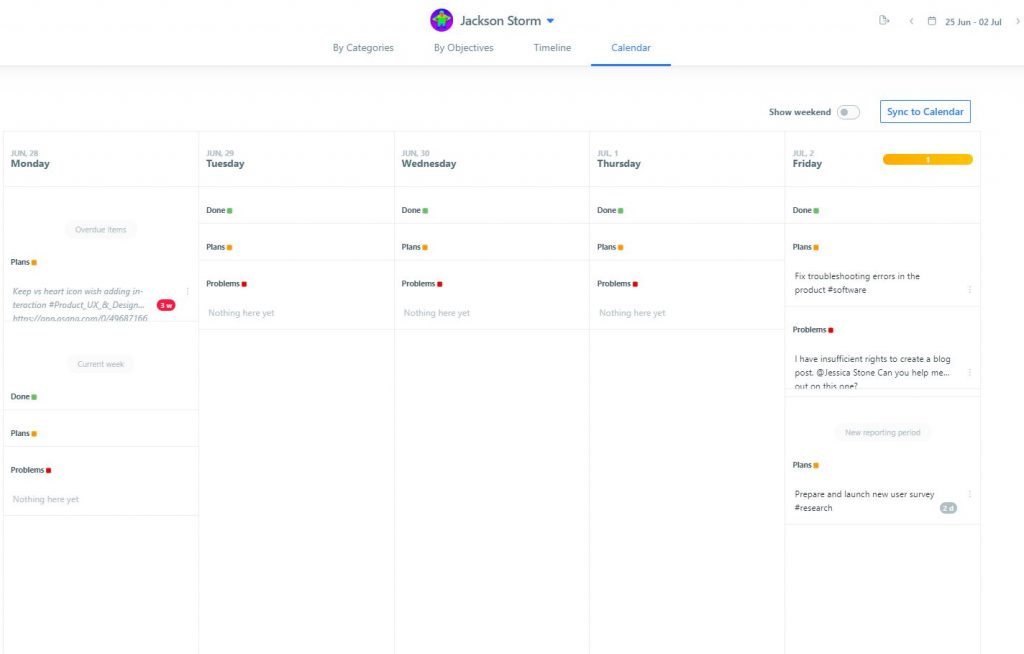 Calendar Features
Create Plans, track Progress and Report problems through a calendar with ease.

Project Management & Quarterly Planning
Manage, track and measure your progress on projects and quarterly goals with ease.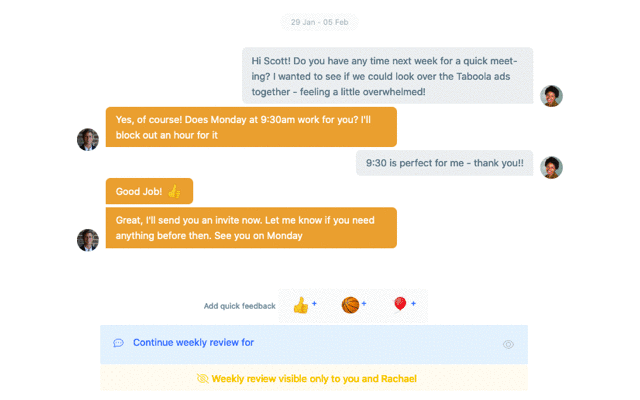 Communication & Collaboration
1:1 discussions + commenting & reacting + awarding system = healthy team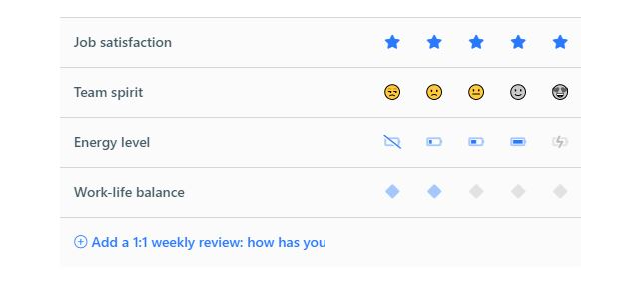 Feedback & Pulse Surveys
Let your team express their feelings and conduct simple yet useful pulse surveys whenever you wish.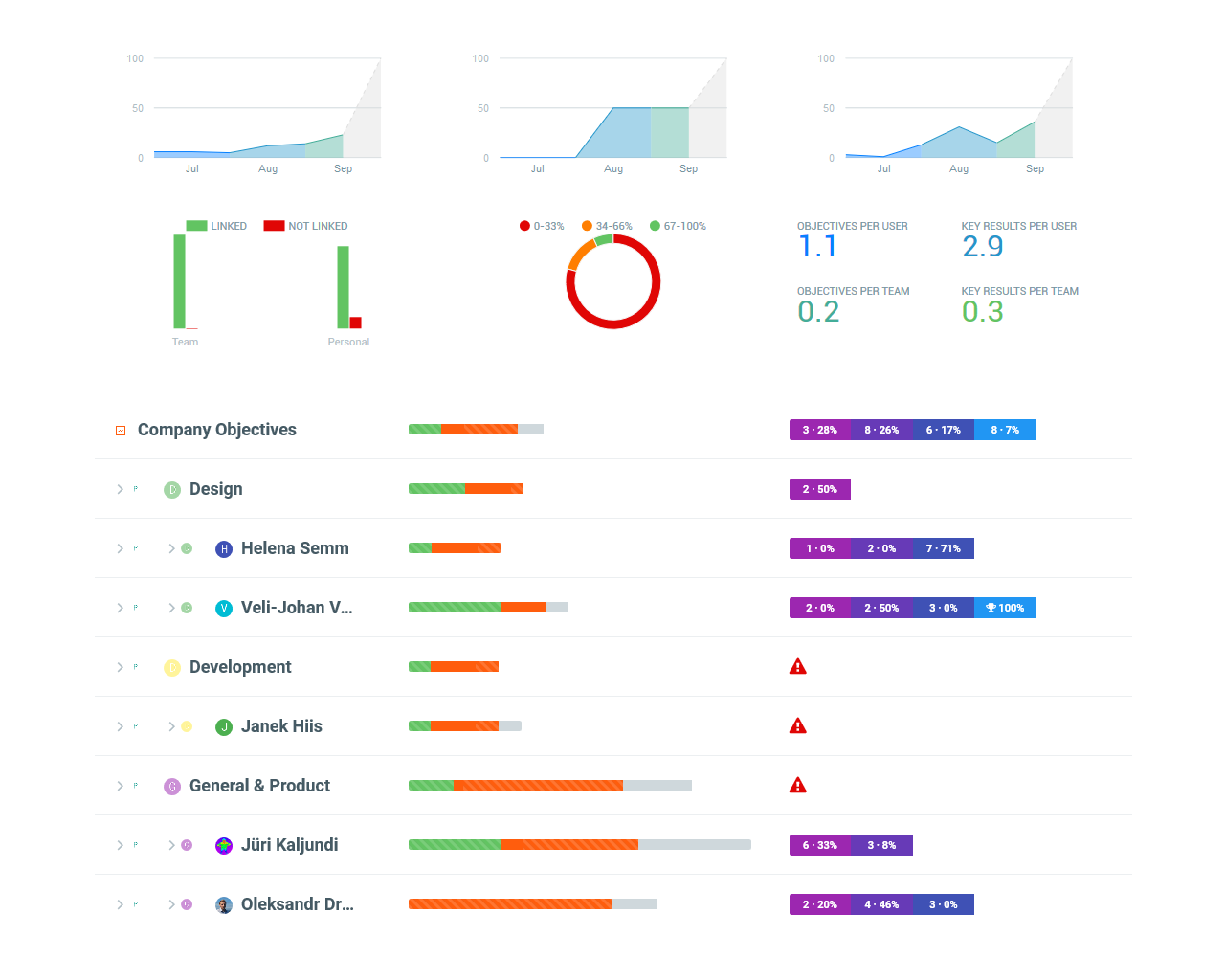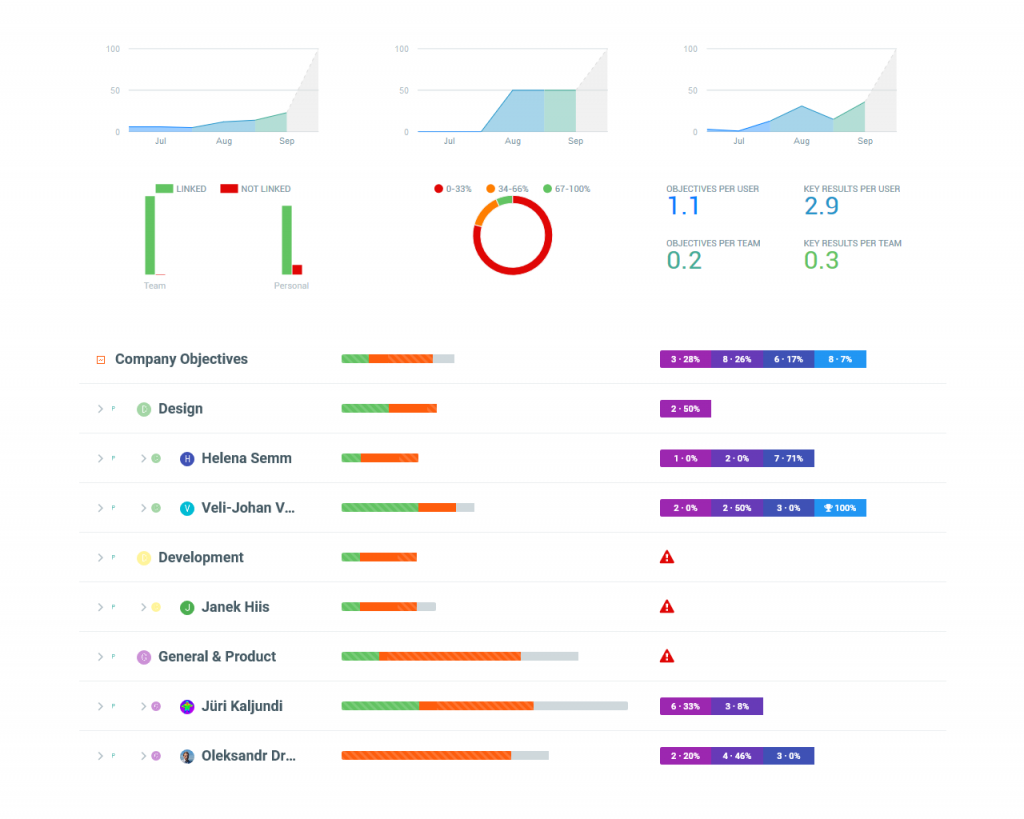 Automated Reporting System
At the end of each week, you and your team receive an automated progress report summarizing the most important points from Weekdone, straight to your email inbox.
Still not convinced? Scroll on 😉
---
The software designed for both leaders and employees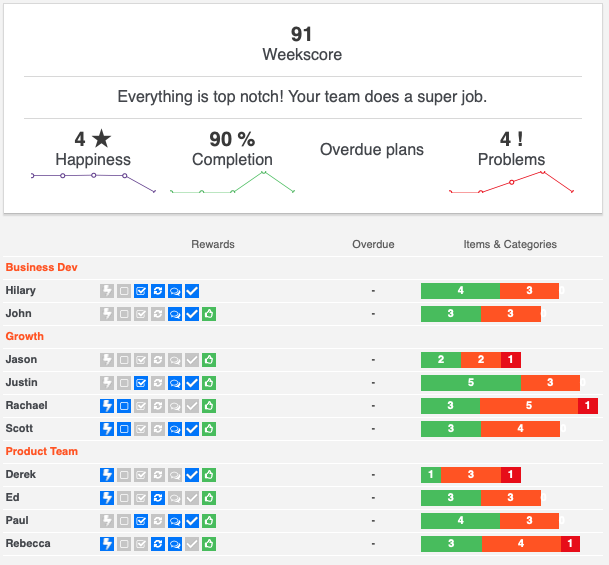 Leaders gain:
Insightful weekly team reports and dashboards
Automated progress reports emailed weekly
Custom reporting and engagement templates
Weekly 1:1s and team 5-star satisfaction ratings
Recognition and productivity award system
A more independent and productive team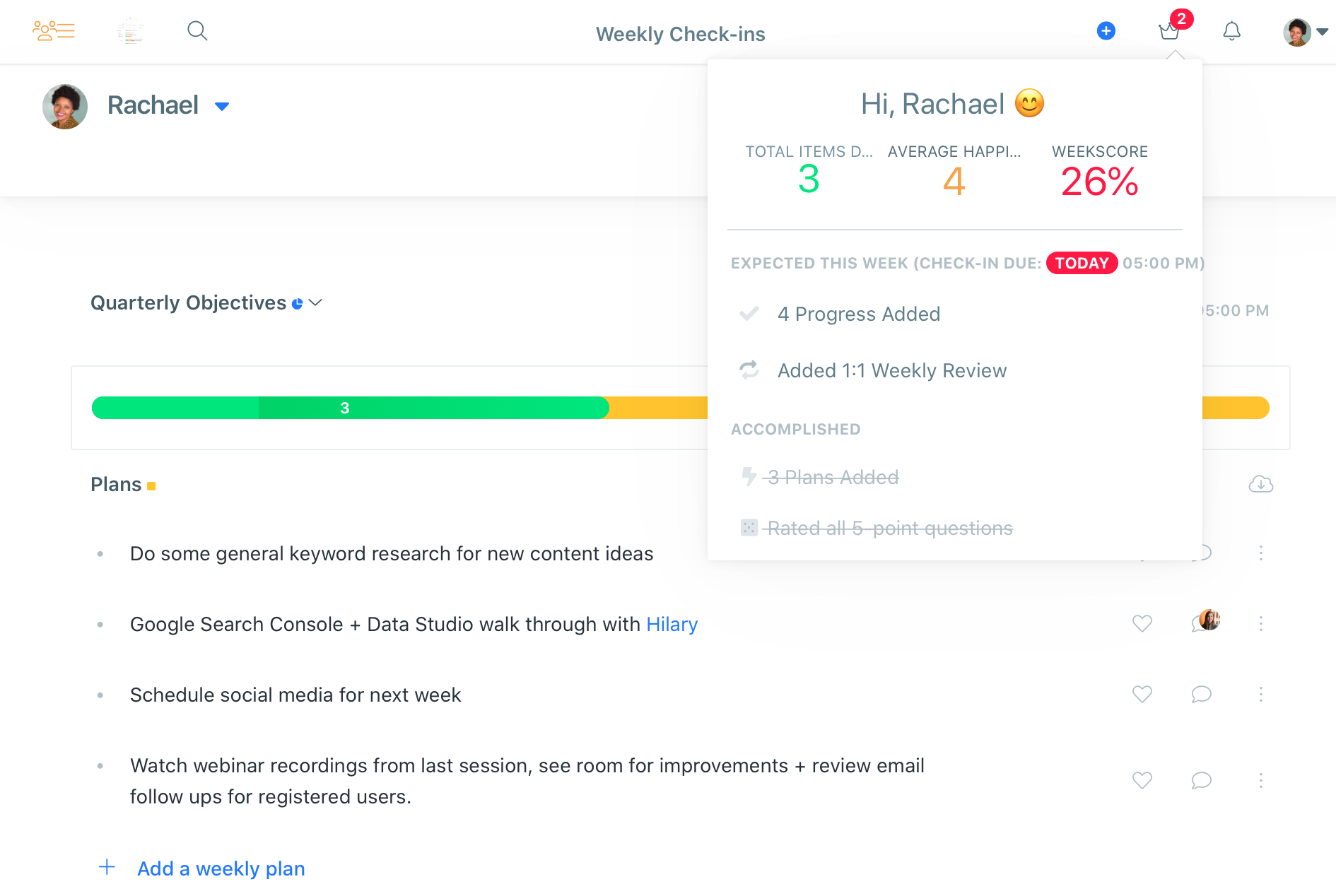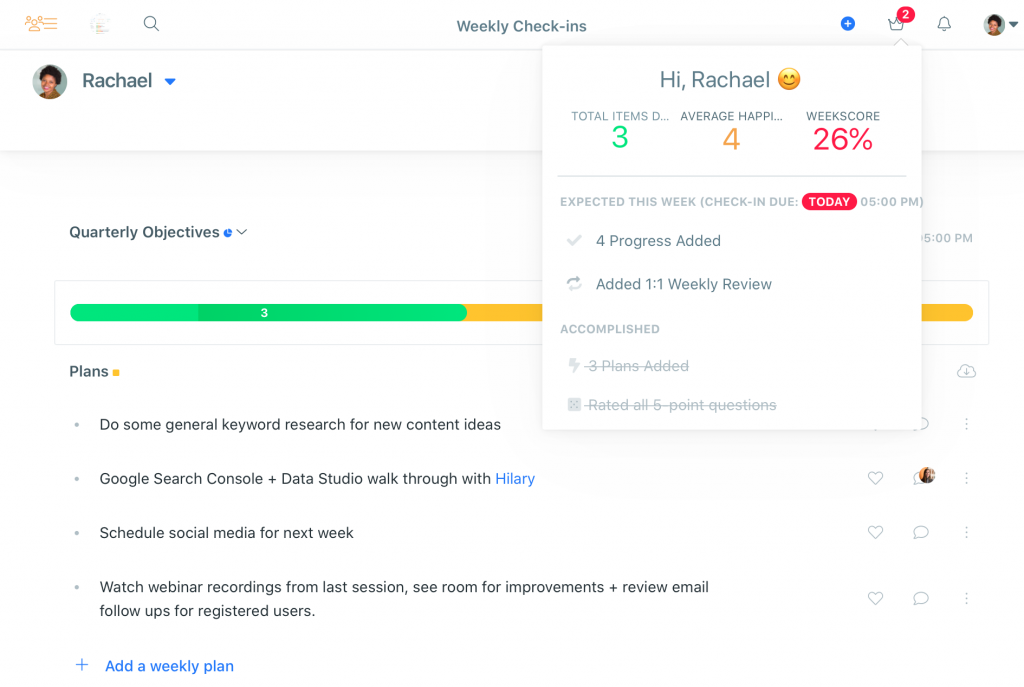 Employees gain:
Central hub for open communication and collaboration
Quick status reporting and structured weekly planning
Track personal progress and see what everyone else is doing
Weekly 1:1 private chat and discussion with team leader
Integrations with tools you already use: Slack, MS Teams, Jira, Asana, Basecamp + more
Still Have Questions? We're Happy to Help!
Everyone, even our CEO, is happy to answer your questions & get you started. Contact us on live chat or write to hello@weekdone.com — average 2 hour response time.