Track quarterly goals, plan weekly activities and connect with your team – from anywhere.
For Team members
Check-in with your team
Reduce the hustle of weekly reporting and easily share your workload with your team. Forget frequent status meetings and ad-hoc e-mails.
PPP – simple weekly Plans, Progress, Problems template
Job satisfaction – give weekly feedback about your job satisfaction
Report reminders – get last-minute report deadline reminders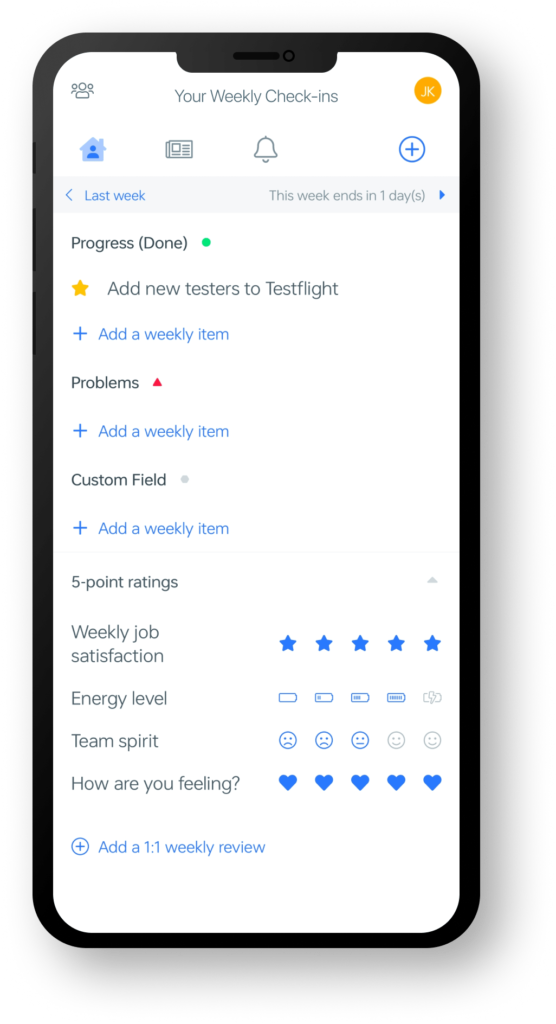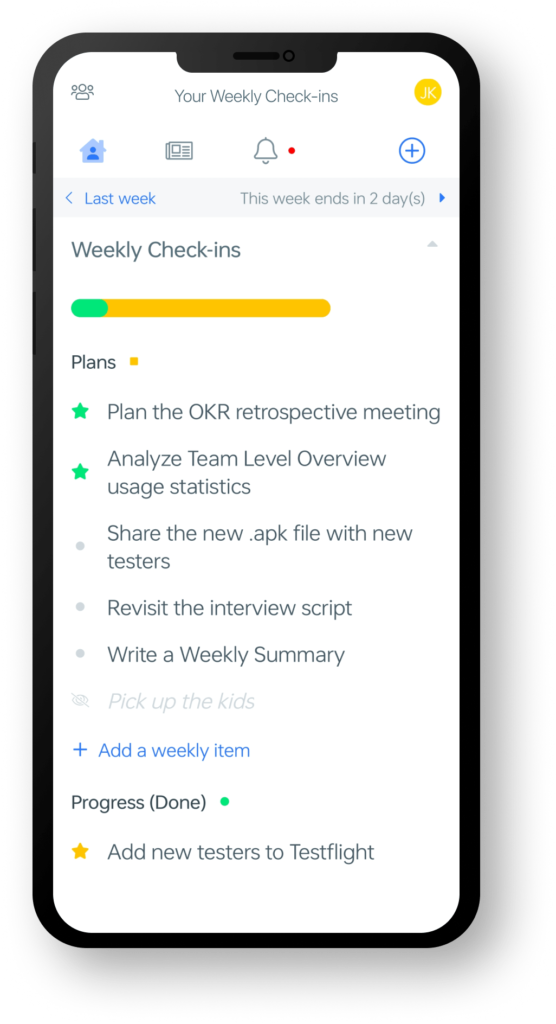 Plan your own week
Not just reporting for managers. Use it as your own planning tool to easily organize what you need to get done.
Priorities – highlight the most important tasks for the week
Private plans – keep some items private
Due dates – remember deadlines and build habits.
Know what's happening
Have a clear understanding of your Company and Team's quarterly goals. Keep up to date with everyone's plans and progress.
OKRs – view progress of your team's quarterly goals
Newsfeed – see weekly plans, progress, problems of your team
Comments – get feedback from your team and leaders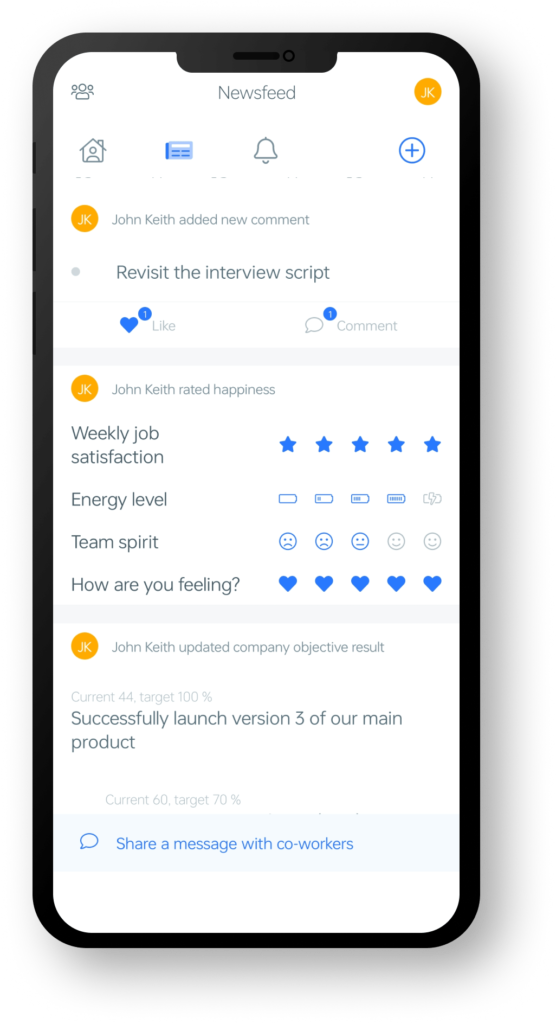 For Team Managers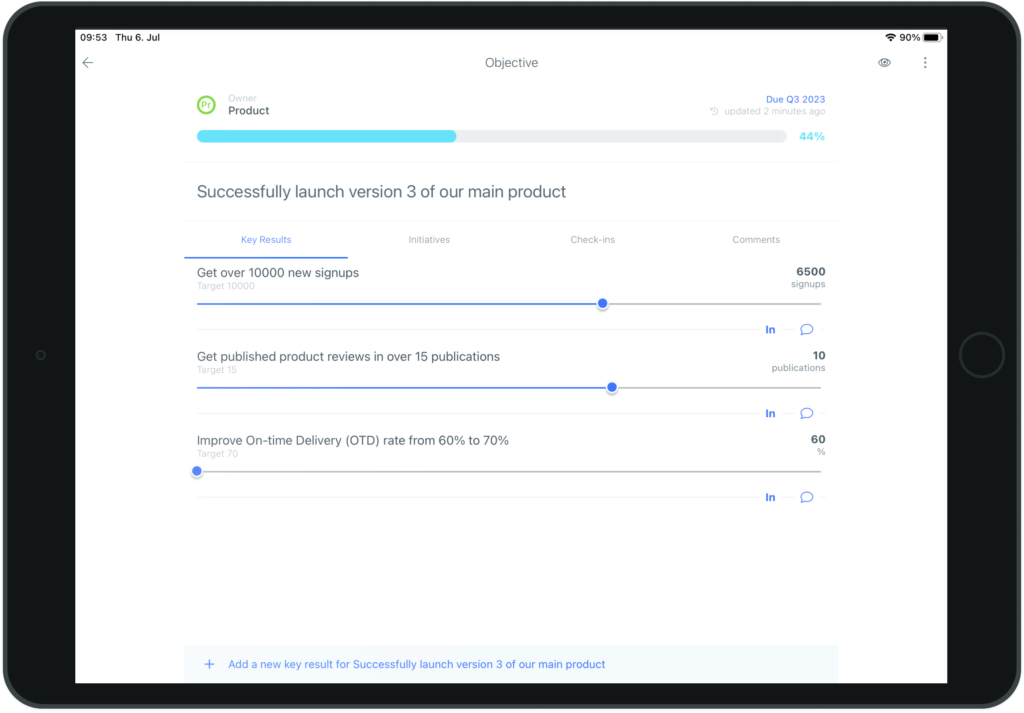 OKR Dashboard in your pocket
Quickly see how your team's long-term goals are progressing. Proactively apply corrective measures and take actions on the go.
Track weekly plans & progress
Stay up to date with your team's weekly activities on-the-go. See how everyone's weekly plans drive the quarterly objectives.
Give feedback and recognition
Understand your team's job satisfaction at work and boost morale with commenting & liking.