Team Compass' automated reports …
provide leaders with an overview of team goals, activities and employee satisfaction
promote structured planning
enhance your weekly team meetings
bring visibility to remote teams
Free for 3 users or 14 days. No credit card required.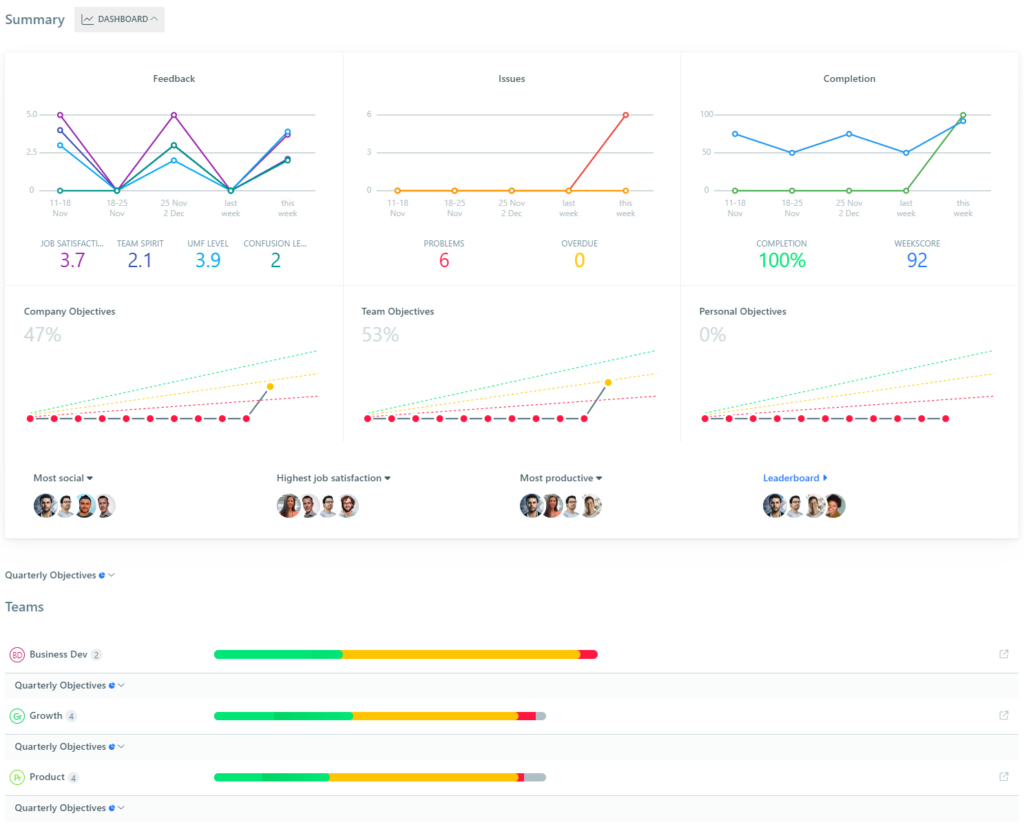 Automatic Reports Feature
Goal Trackers
Display the progress and results of personal, team and company level goals on simple and informative graphs.
Weekly Progress
Weekly plans, progress and problems are collectively displayed on the report.
Projects' Overview
See what has been done, what the deadlines are and what the future holds via the report.
Employee Feedback
See what has been done, what the deadlines are and what the future holds via the report.
---
Groundwork For The Reports
"When you fill all of the parts in you will get a finished report – when you leave something out, it won't be in the report. Just keep that in mind"
Manage Goals
Keep your company and teams aligned and results-driven using the simplified version of a quarterly goal-setting methodology called OKRs.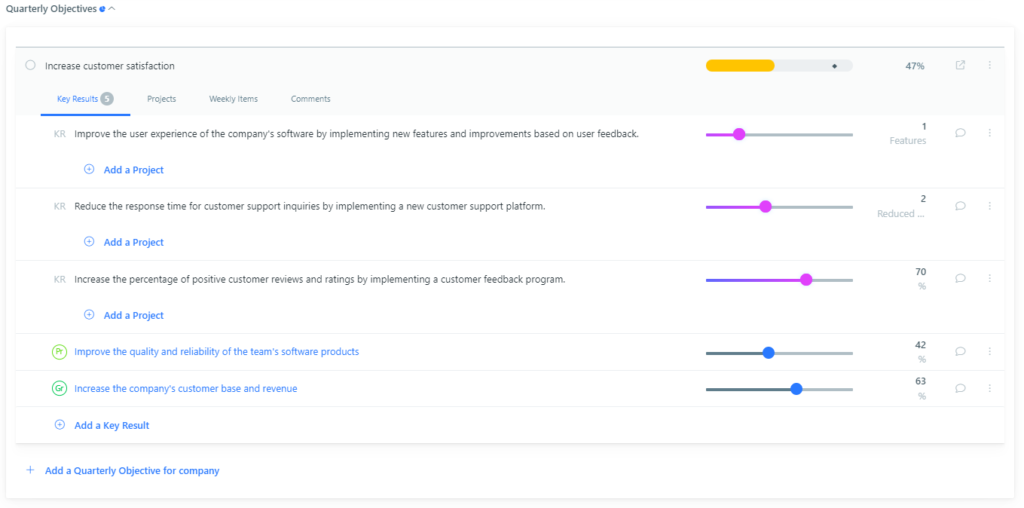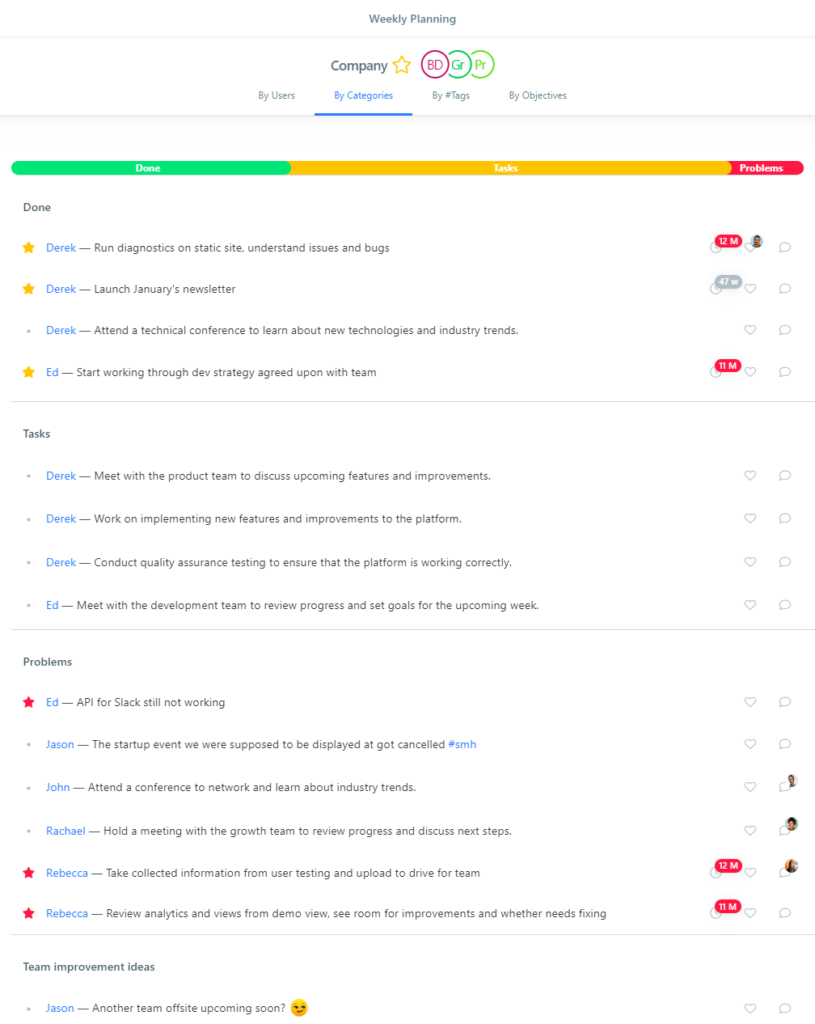 Conduct Meetings
Information displayed on the visual automatic report helps you conduct:
Status update meetings
Information sharing meetings
Decision making meetings
Problem solving meetings
---
Manage Tasks
Add, update and track your plans, progress and problems in a constructive way while maintaining overview.
Manage Projects
Create, track and present your projects in a simple way.

---
Benefits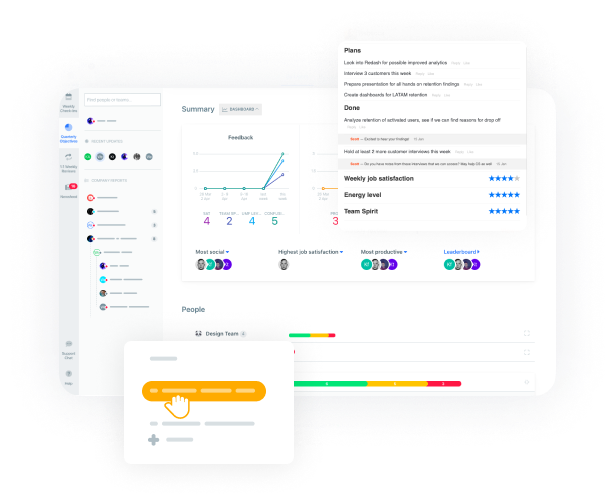 What leaders get:
Insightful weekly team reports and dashboards
Custom reporting templates
1:1s and team 5-star satisfaction ratings
Recognition and productivity award system
A more independent and productive team
What employees get:
Powerful weekly planning tool
Easily see what everyone is working on
More autonomy and less micromanagement
Recognize teammates for a job well done
Integrations with the tools you already use (Slack, Microsoft Teams, Jira, Asana, Basecamp)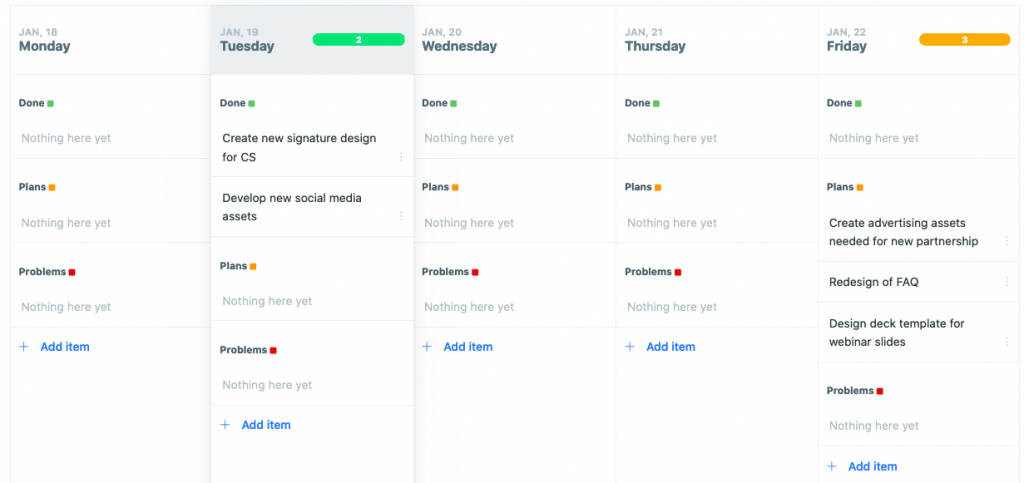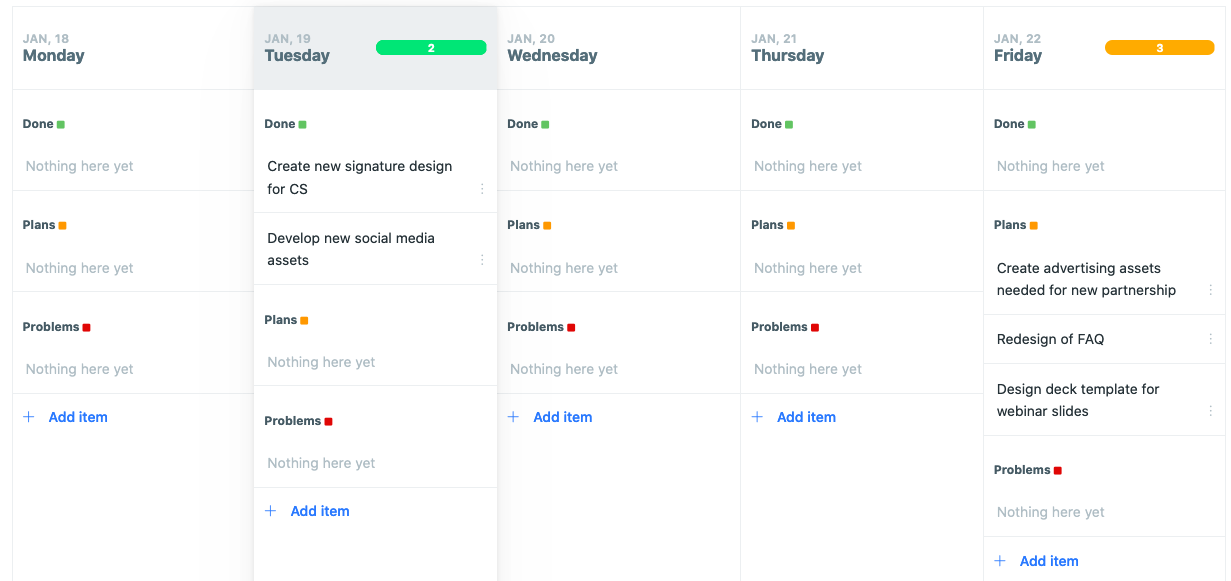 ---
Integrations
Seamless integration with tools you already use
---
User Testimonials
---
Featured by some of the most influential media channels
We're here to help
Everyone, even our CEO, is happy to answer your questions & get you started. Contact us at hello@teamcompass.co.