Simple project management using
PPP – Plans, Progress, Problems methodology
Trackable project progress bar
Project-to-task linking
Flat-down transparent view over projects
Free for 3 users or 14 days. No credit card required.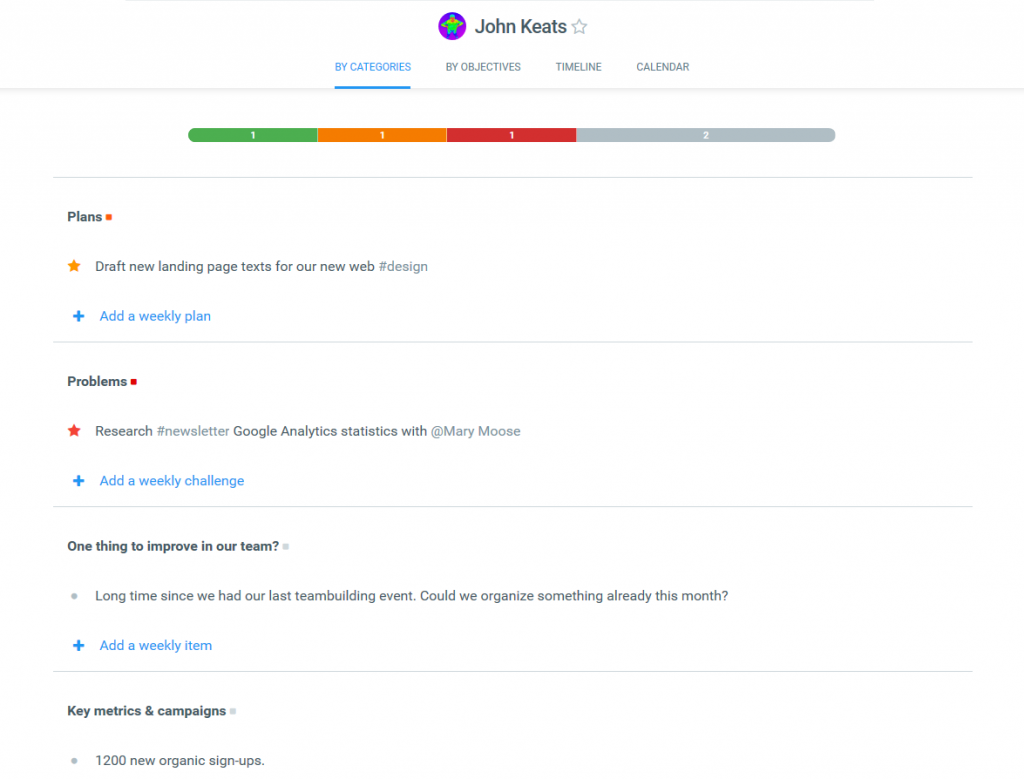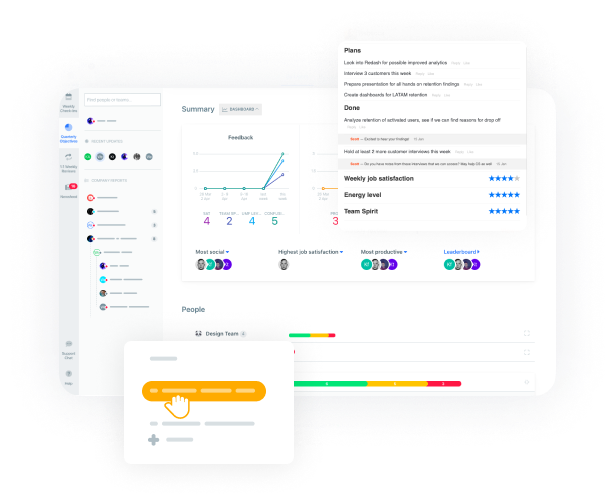 PM with Plans, Progress, Problems:
Create & link plans (tasks) to your projects
Display project task updates as Progress
Report any occurring Problems for discussion
Track any additional metrics using the customizable templates
Project Progress Tracking:
Visualize project timeline with an interactive progress bar
Give notes and comments on your and other projects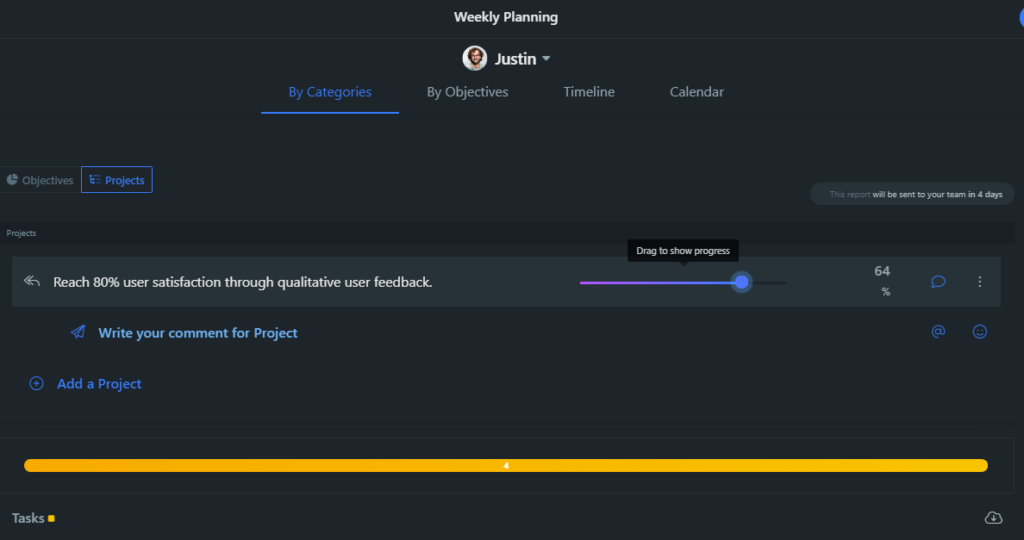 All Features
Goal-setting and tracking
Create goals to set the direction teams need to work towards for the quarter.
Weekly Planning
Track weekly tasks for a more visible & interconnected team.
Pulse Surveys & Check-ins
Encourage employee engagement and feedback with custom templates.
One on One Preparation
Come prepared to meetings with an agenda outlining the most crucial discussion points.
Prioritization
Stay up to date on initiatives with project status tracking.
Feedback and Recognition
Praise progress towards goals and boost morale.
Slack and MST Integration
Integrations with the tools you already use.
Newsfeed
Engage with your team and other coworkers via the newsfeed.
Clients Love Us
Personalized Planning for Your Team
What employees get:
Powerful weekly planning tool
Easily see what everyone is working on
More autonomy and less micromanagement
Recognize teammates for a job well done
Integrations with the tools you already use (Slack, Microsoft Teams, Jira, Asana, Basecamp)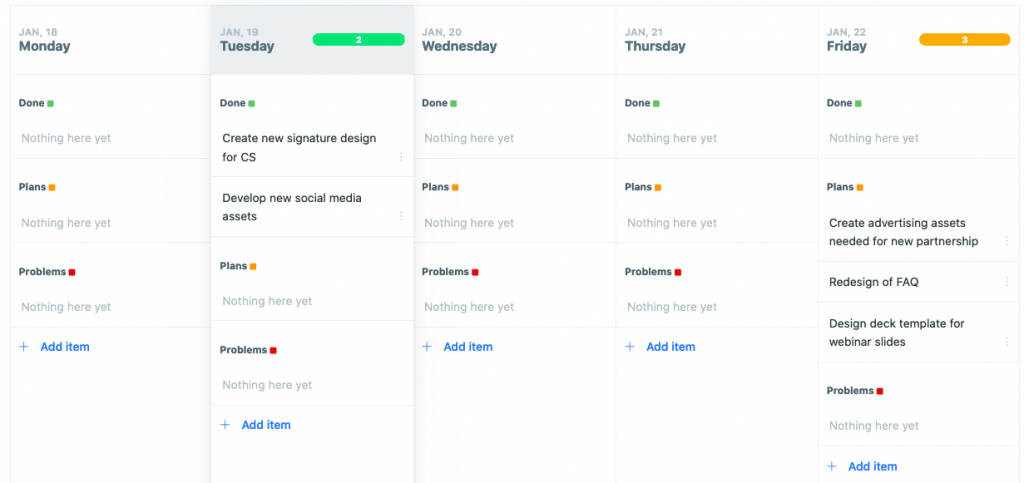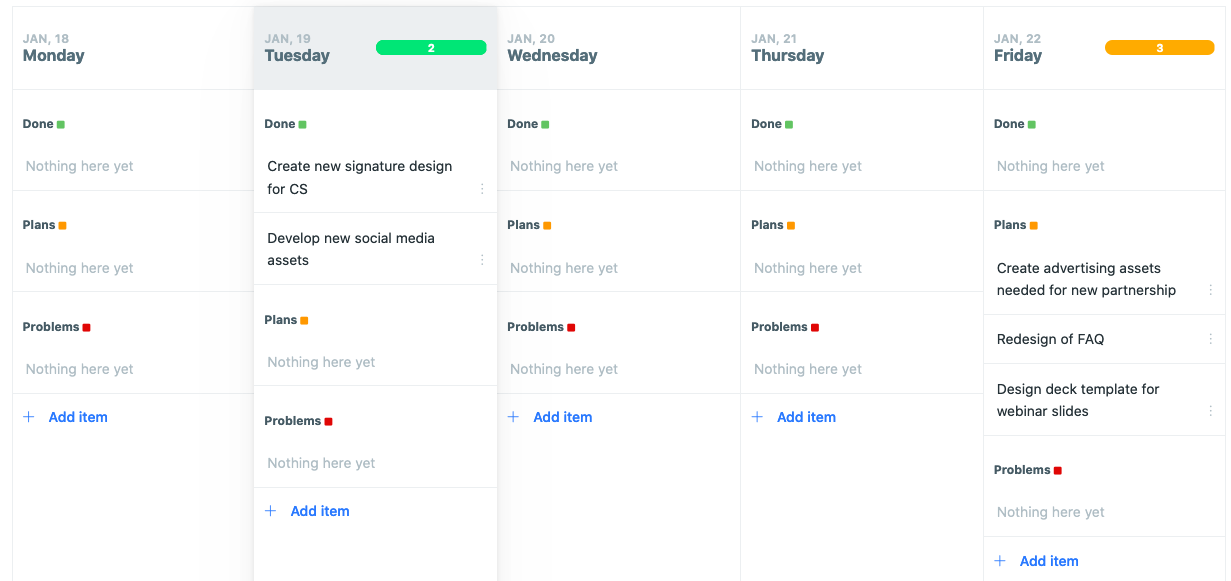 Featured by some of the most influential media channels
We're here to help
Everyone, even our CEO, is happy to answer your questions & get you started. Contact us at hello@teamcompass.co.