Weekly Check-ins and Planning
Create engagement and build a more productive team.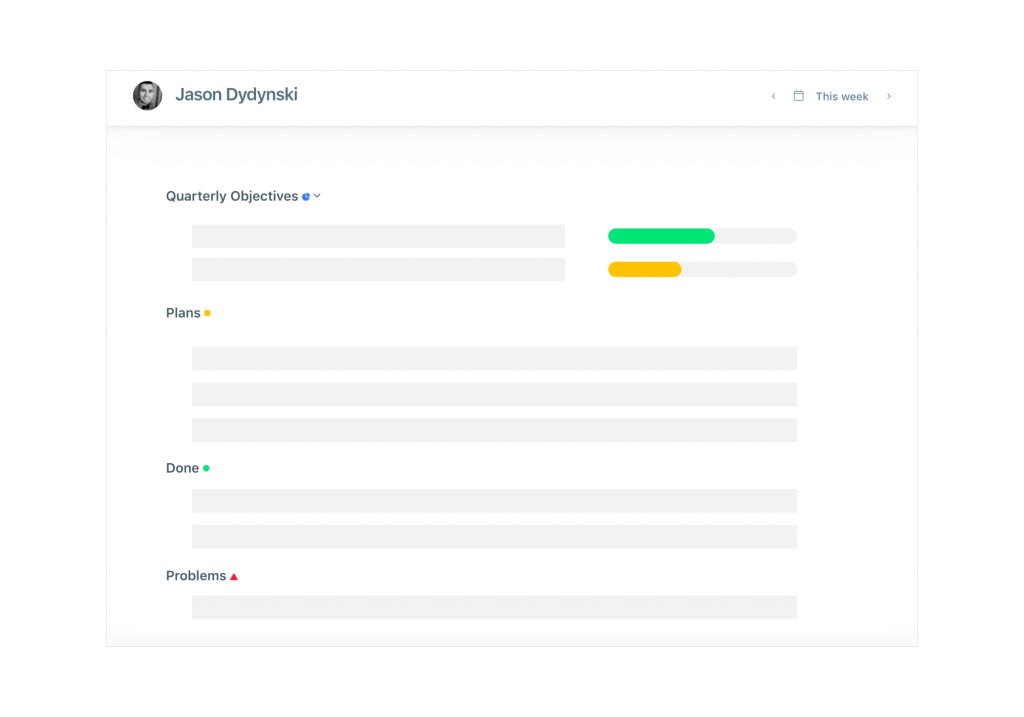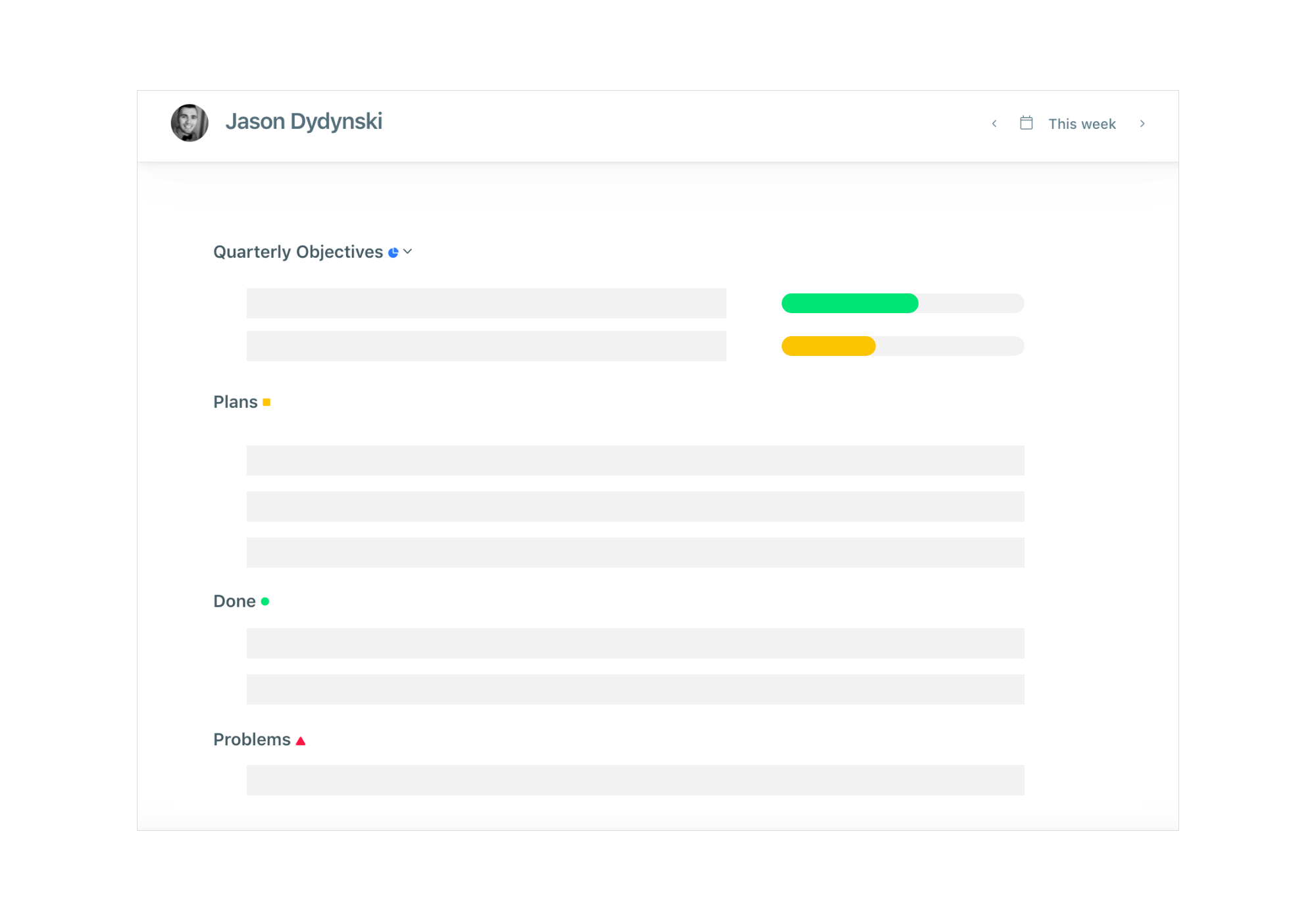 Team Compass incorporates the best practices for recurring team progress and status reporting. Hold private 1:1 discussions with your employees to drive meaningful progress and growth in all areas.
Build engagement & habit towards checking in with goals through weekly meetings. Leaders get a better understanding of what problems their teams are facing, while users can see what others are up to.
Reporting and Data Visualization
Get a clear overview of company and team progress with visual dashboards.
Team Compass Dashboards give you the ability to see how your teams are progressing on company goals at a glance.

Receive email reports or download custom PDF/XLS reports of company progress and always stay up to date.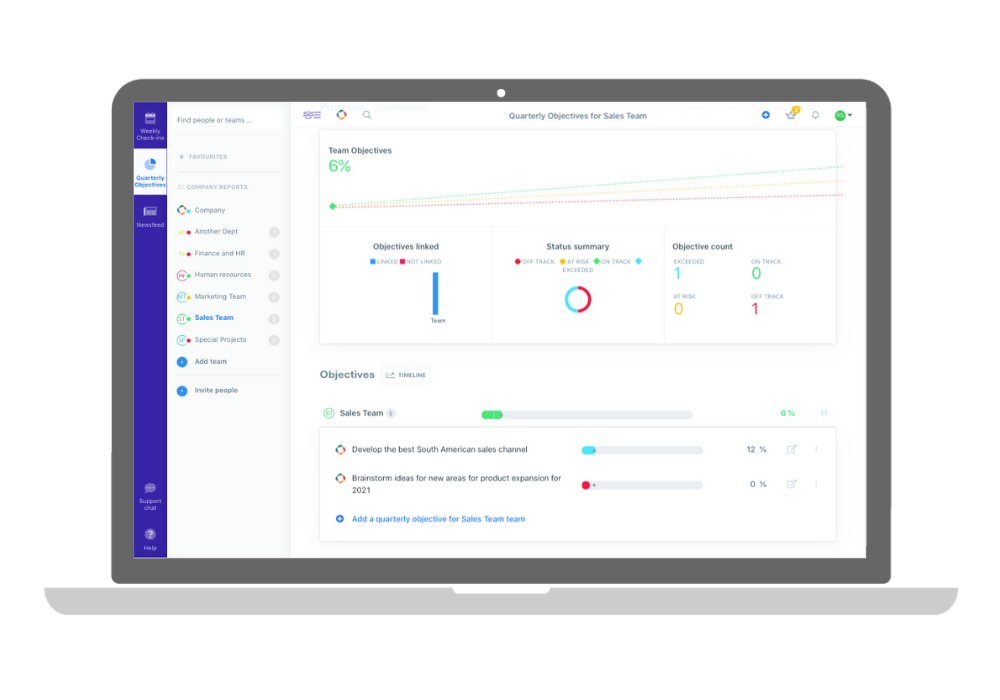 Conversations, Feedback, and Recognition
Build engagement and improve collaboration even when working remotely.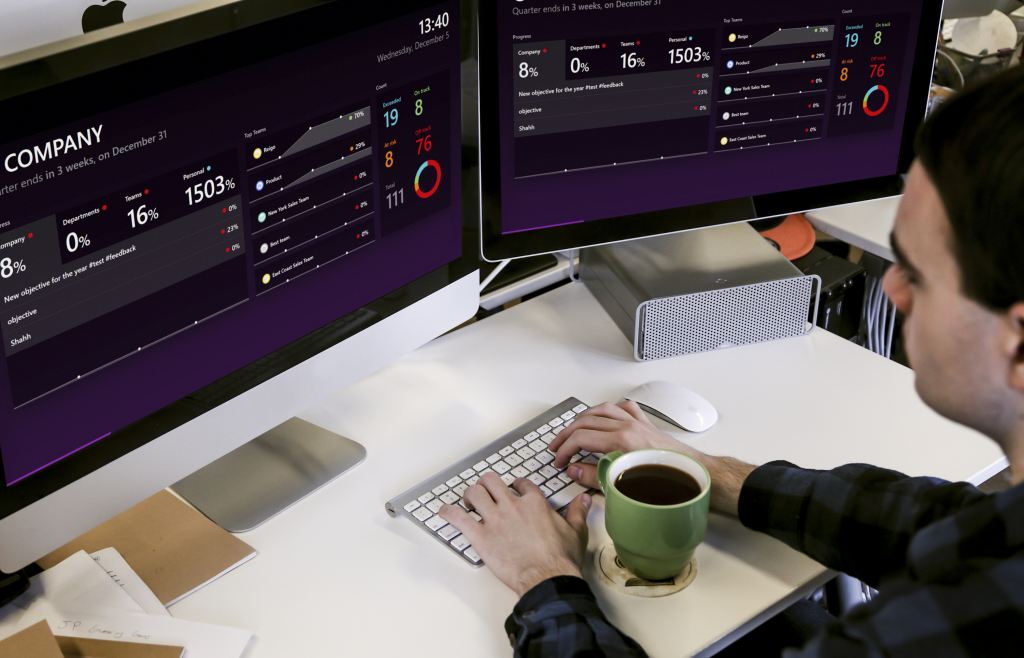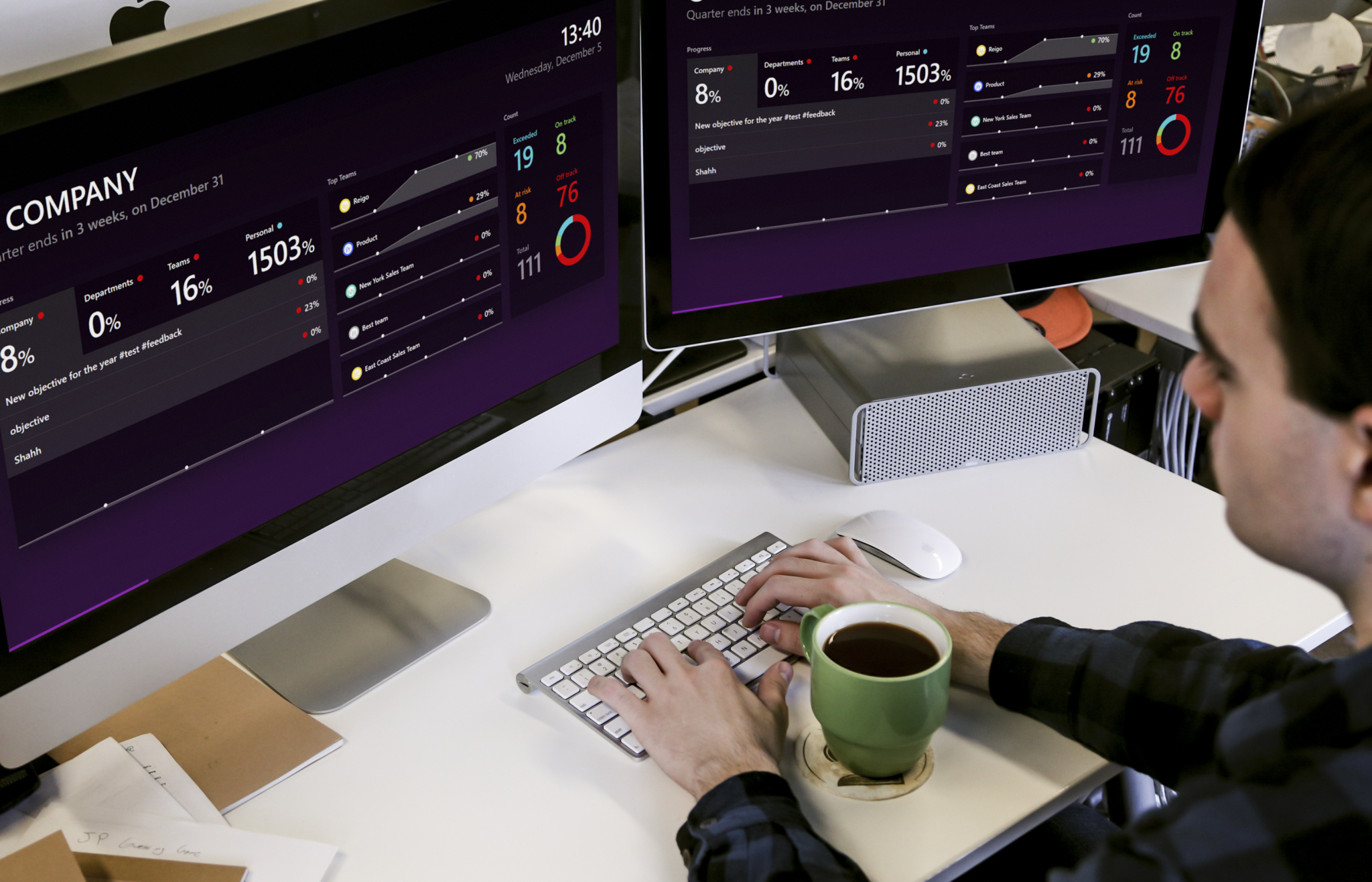 Spark meaningful conversations between teams and provide public feedback and recognition.

Leaders can get an understanding of the health and progress of each team, while team managers get important feedback on how their team member's week went.
Integrations
Enjoy a seamless workflow with your existing tools
Team Compass has a variety of custom integrations designed to fit within your existing workflows.
Slack
Microsoft Teams
Jira
Asana
Basecamp
Google Tasks
Custom third party integrations through Zapier.
Ready to get started?