The easiest progress reporting tool
Progress: the past, what has been achieved already.
Plans: the future, what are the goals, objectives and plans.
Problems: what challenges have been encountered.
Free for 3 users or 14 days. No credit card required.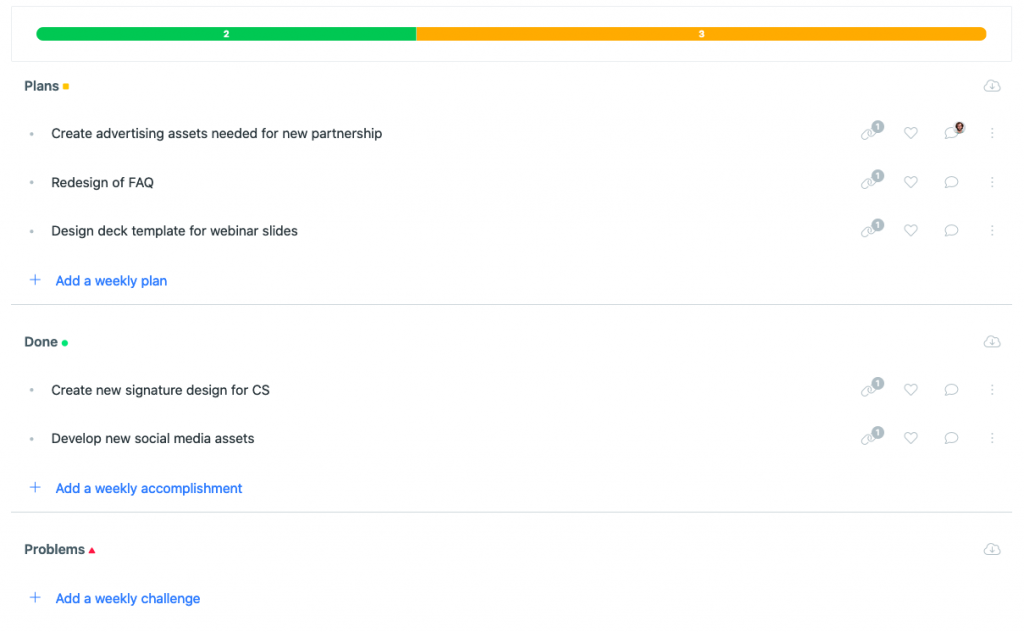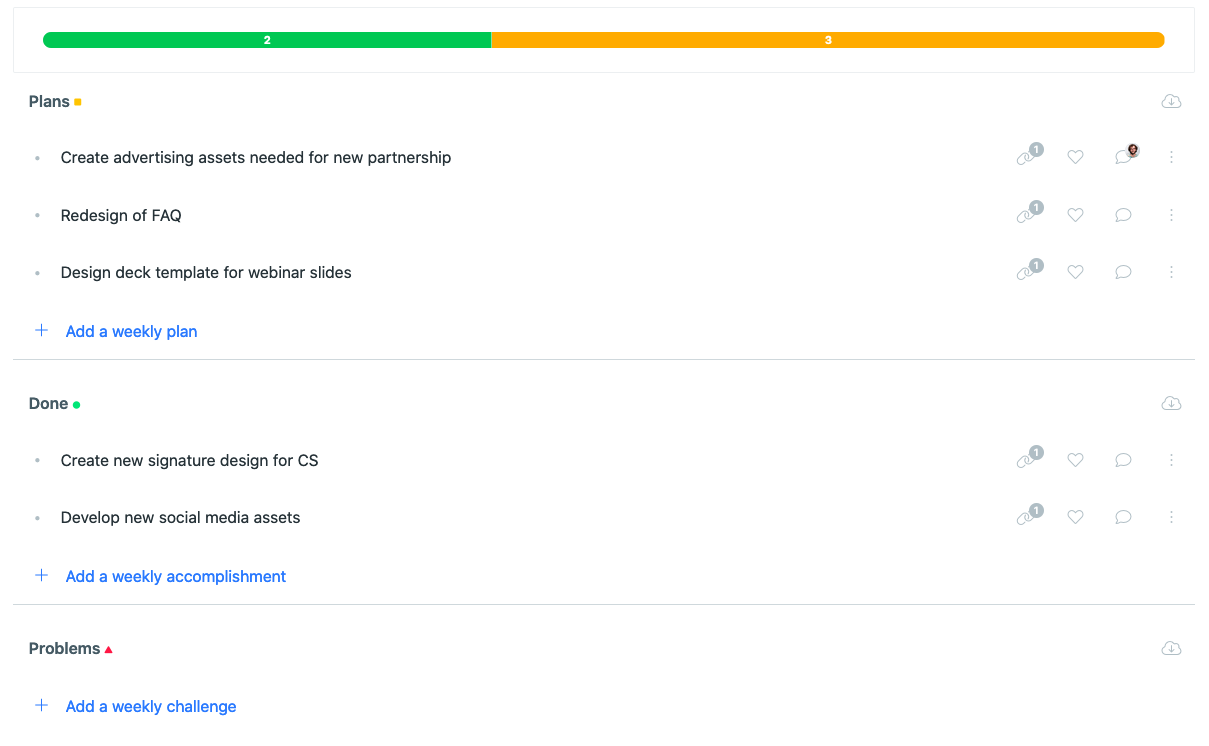 Very simple and effective performance management tool. You want a tool like this to keep going with the productivity of your people.

David Bizer – Former Google recruiter, Partner at Talent Fountain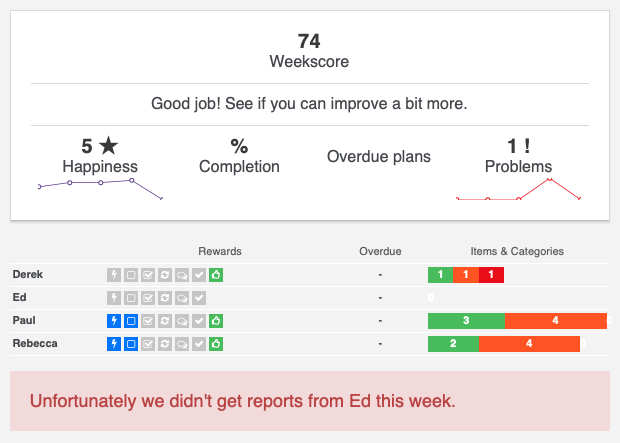 What leaders get:
Insightful weekly progress reports and dashboards
Custom progress reporting templates
1:1s and team 5-star satisfaction ratings
Recognition and productivity award system
Increased engagement and productivity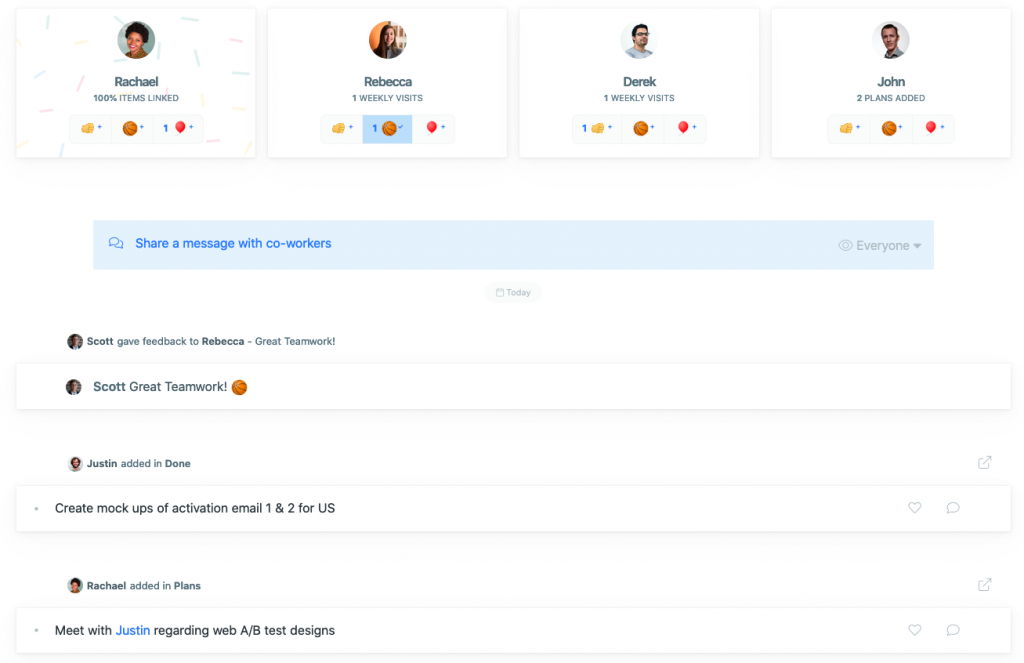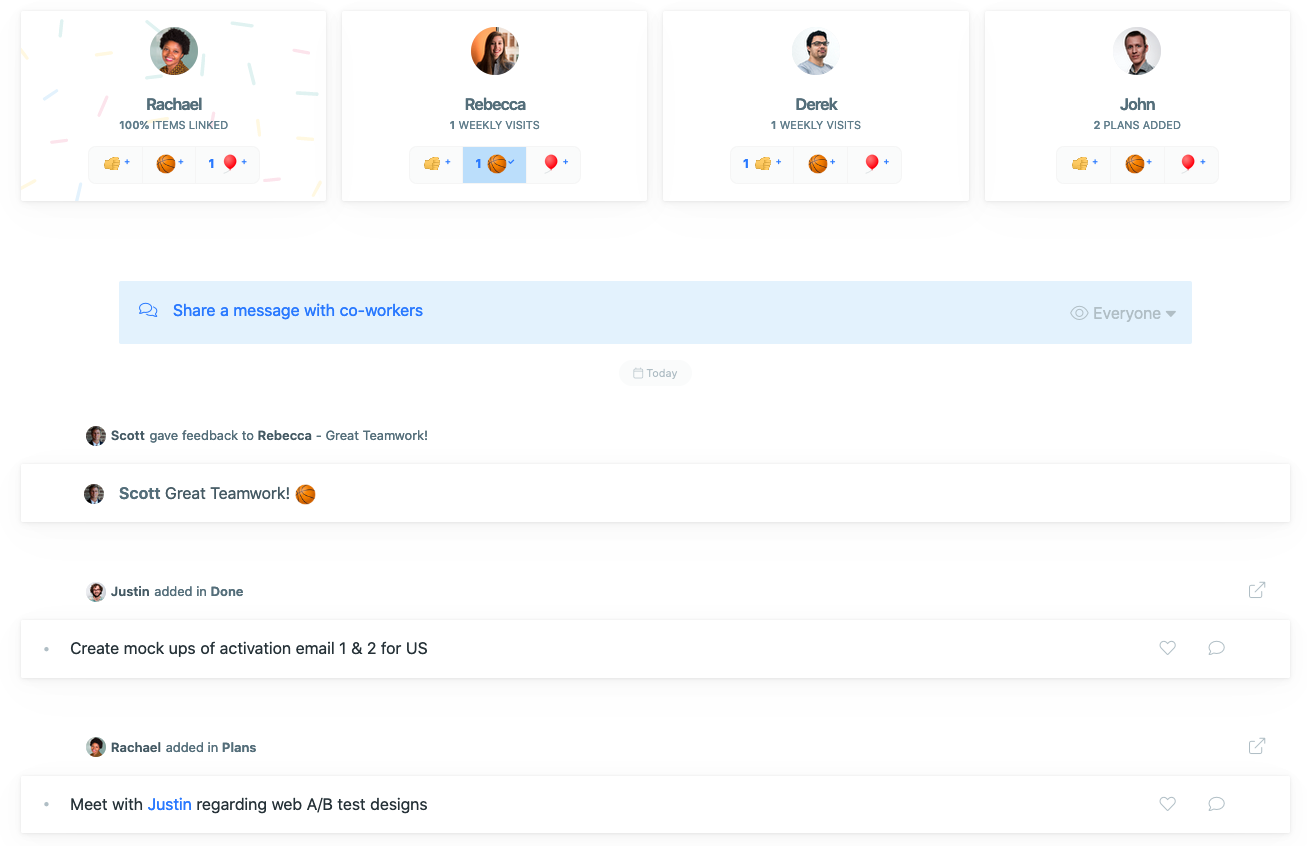 What employees get:
Powerful weekly planning tool
Asynchronous reporting and team communication
Simplify reporting with quick status updates
Recognize teammates for a job well done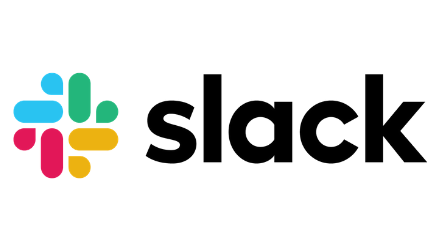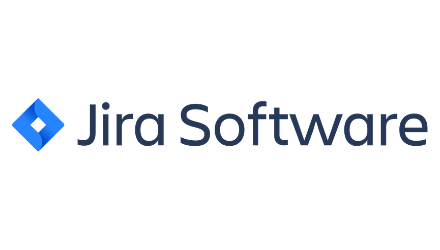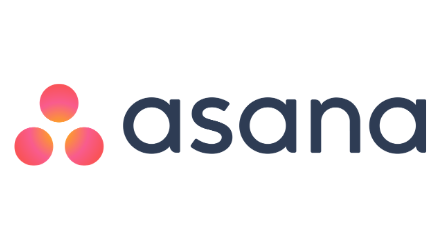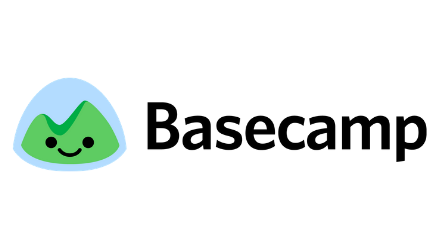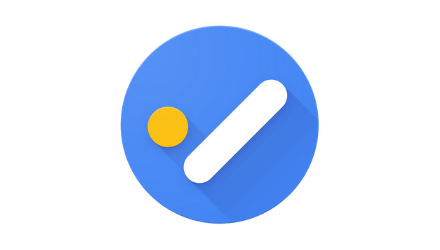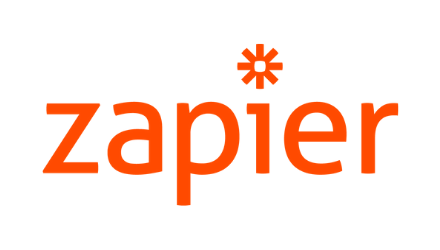 Have some burning questions?