Weekdone helps you stay up to date with your remote workers by providing up-to-date digital status reporting check-ins, performance management, and 1:1 check-ins.
Free for 3 users or 14 days. No credit card required.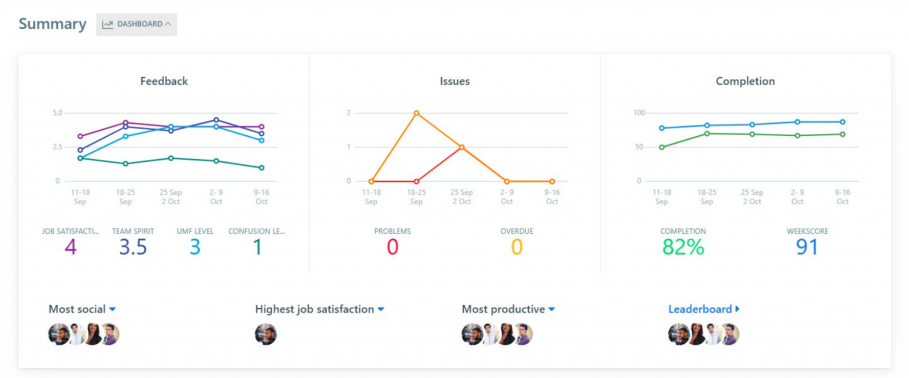 The Toolset Remote Teams Need
What leaders get:
Insightful weekly team reports and dashboards
Custom reporting templates
1:1s and team 5-star satisfaction ratings
Recognition and productivity award system
Increased engagement and productivity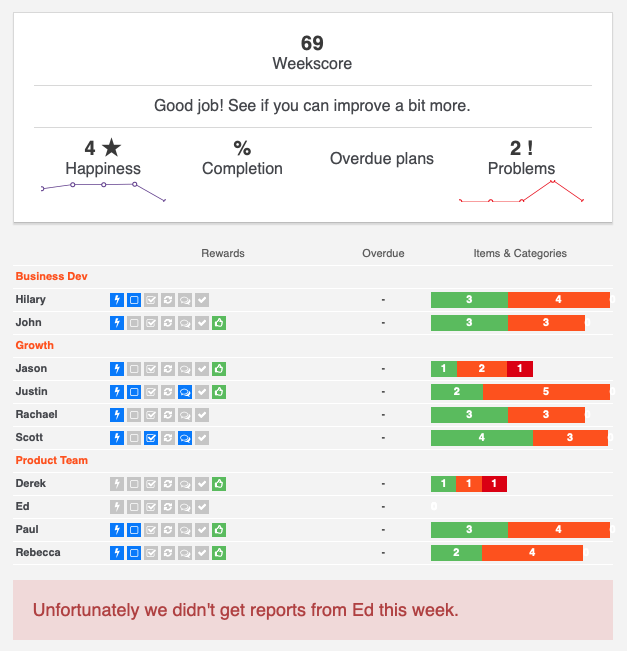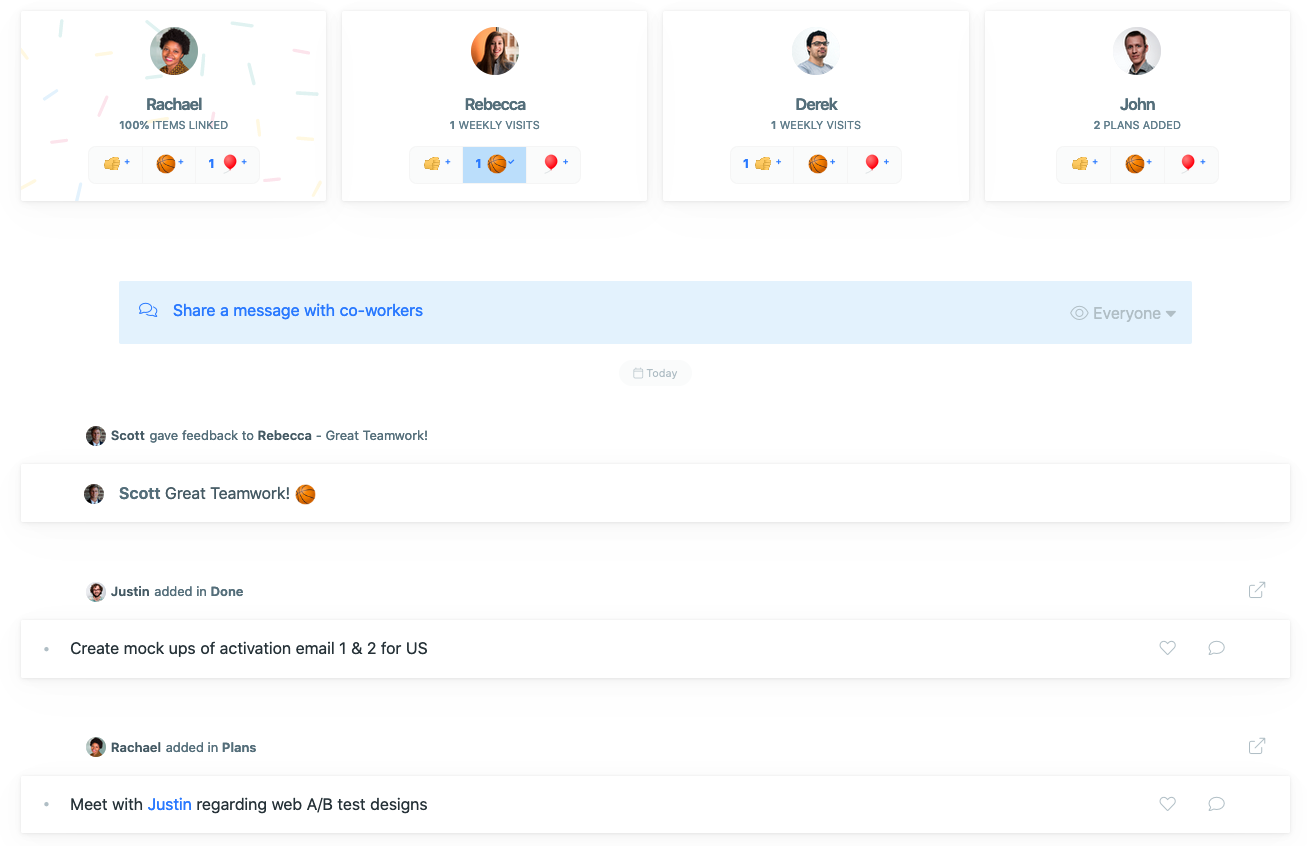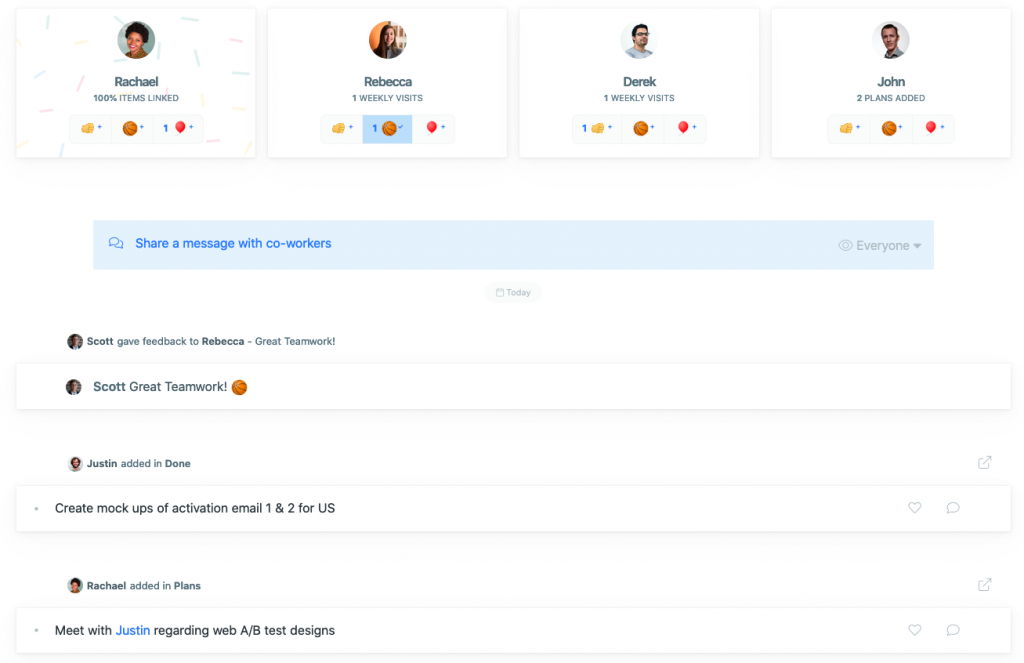 What employees get:
Powerful weekly planning tool
Asynchronous reporting and team communication
Simplify reporting with quick status updates
Recognize teammates for a job well done
Integrations with the tools you already use (Slack, MS Teams, Jira, Asana, Basecamp)
Remote Work Made Easy
Boosting Productivity at Trendwatching
Our primary challenge of being in different locations and the need to be productive, was knowing what all the people are currently working on. Weekdone helped keep everybody to be aligned and in the loop.

Henry Mason, Managing Director
Improving meetings at Wholefoods
We have found that Weekdone has improved our meetings – we are able to move to more strategic discussions since we can go to Weekdone to read our goals and accomplishments from the past week.

Michael Luther, Team Manager
Bringing Visibility to Mavrck
Weekdone has become an invaluable tool for knowing what is going on in the company without the need to dive into the details too often…

Lyle Steven, CEO
Why implement weekly planning in your virtual team?
Weekly planning helps your team plan ahead, share the progress they achieve each week, and keep updated on what others are doing. What's more is that it provides team managers an overview of activities they can access at a glance. Companies like Google, eBay, Skype, and others all use weekly planning and check-ins to keep their remote teams focused and aligned.
We're Here to Help
Everyone, even our CEO, is happy to answer your questions & get you started.
Contact us on live chat or write to info@weekdone.com — average 2 hour response time.