Weekly Planning is the key for running an agile team smoothly. Both managers and employees need a way to always know what everyone is working on.
Weekdone Weekly Planner helps agile teams to create, execute, and align weekly plans. This not only provides valuable information for managers, but helps teams communicate and stay up to date.
Use a status reporting method for tracking the weekly activities in your team. Everyone only needs to answer 3 questions in their planner each week:
What plans did you achieve this week?
What challenges have you encountered with your plans?
What do you plan to do next week?
Benefits of using a Weekly Planner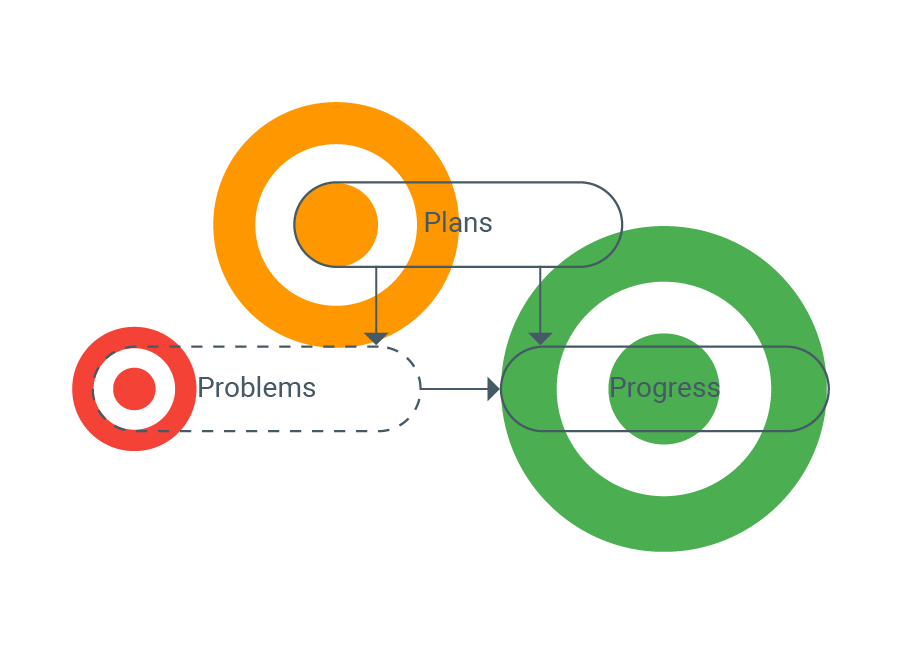 Having a great plan is a key to doing great things with your agile team.
Using a weekly planner is an efficient way to communicate all projects, tasks and progresses during a week. It allows entry-level employees to demonstrate their performance and progress to the middle management that can forward those reports to their executives.
There are several prerequisites to make it efficient: it has to be delivered in a timely manner, must be clear and concise. It must be in a format that is informative, straightforward and honest.
Have transparency in weekly plans
Make all your plans count
Make better and faster decisions
Spend less time on reporting
Increase employee happiness
Increase revenue