Share ideas, manage goals, and increase visibility in your teams
Weekdone team management software uses simple status reporting. The best practice methodology PPP – Plans, Progress, and Problems brings focus to your Weekly team meetings.
2 week free trial. No credit card required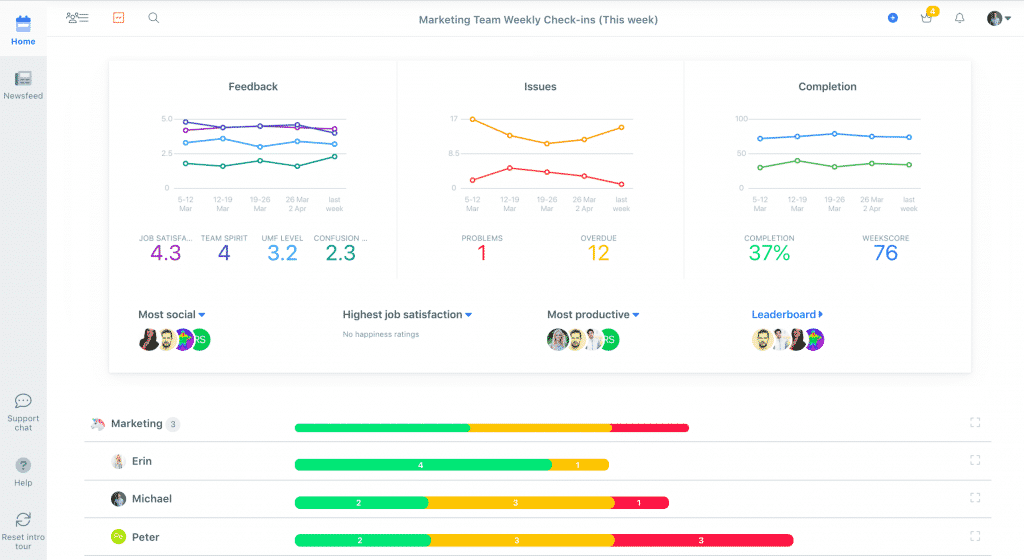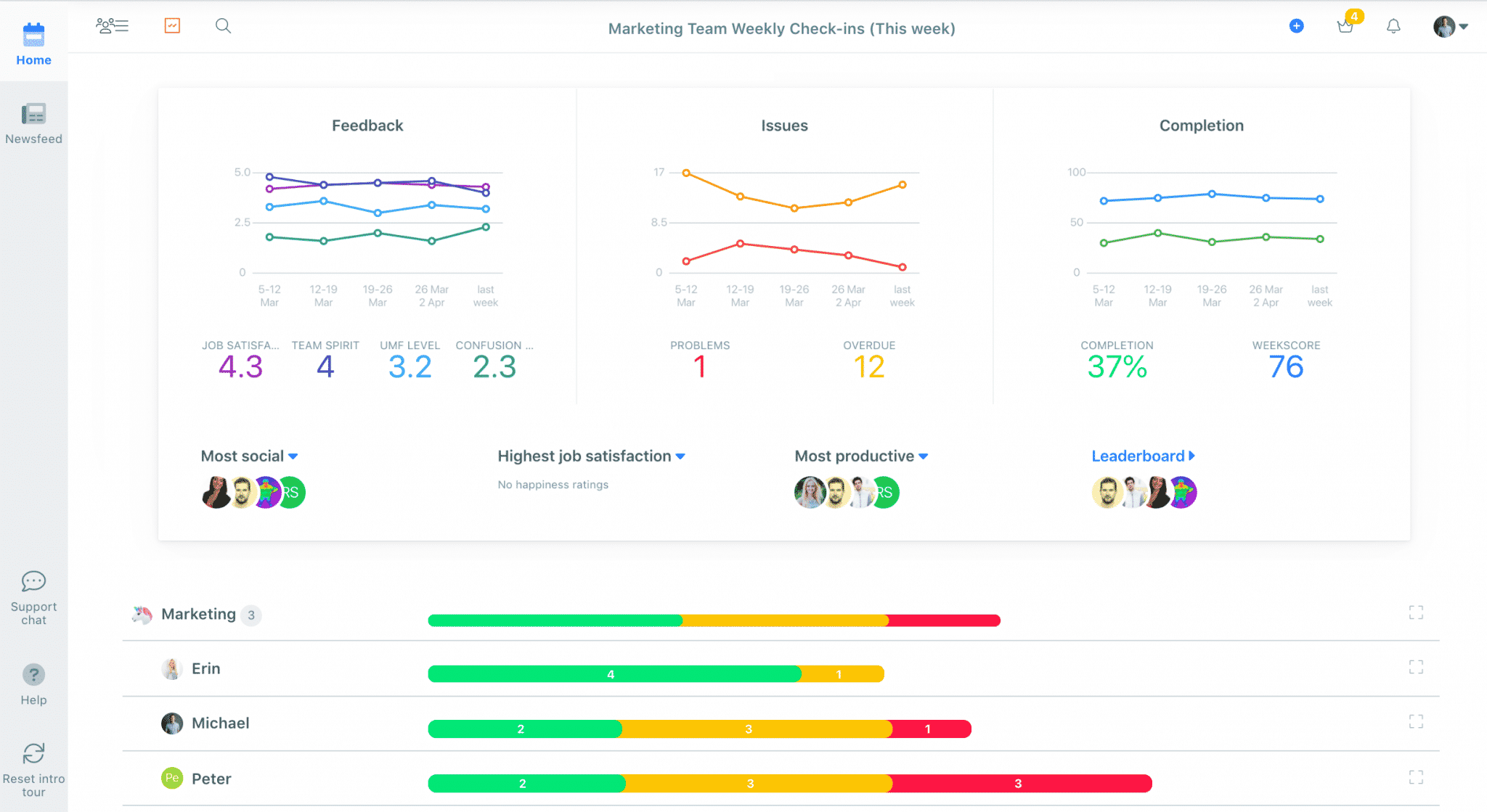 3 Step Meeting Prep
Plan your Week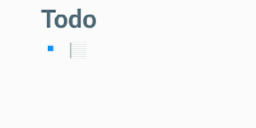 Share Progress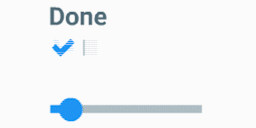 Report Problems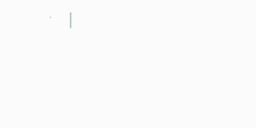 Hold a Meeting

"You want a tool like this to keep up with the productivity of your people."

David Bizer – Talent Fountain
Structure your Weekly Team Meeting using PPP
Weekdone uses the Plans, Progress and Problems (PPP) methodology for reporting to help facilitate your team meetings. Don't worry – you don't have to learn anything new! This is exactly what managers and employees already cover in most meetings anyway.
Current tasks (Plans)
(Progress) on projects
(Problems) you need to overcome
By using this 3 step methodology for weekly planning and reporting, you always have a clear overview of what everyone is doing. See who's working on what, track progress, and remove blockers in real time.
Plans
What you want to do
3-5 of your top priority tasks for the week. These individual plans should be clearly written, understandable by all teams, and achievable in a week's time.
Progress
What you've done
Watch your plans become accomplishments as you move them to the Progress section. This allows everyone to see how you're getting along with your tasks.
Problems
Something to overcome
Here you can record the challenges faced throughout the week that may have caused a delay in a project. This helps your team understand where they can step in and helps you identify how to remove blockers.
"Keep track of daily and weekly plans and stay focused on getting the right things done."

Jon Lay – Founder of Hanno
Better Meetings for Leaders & Employees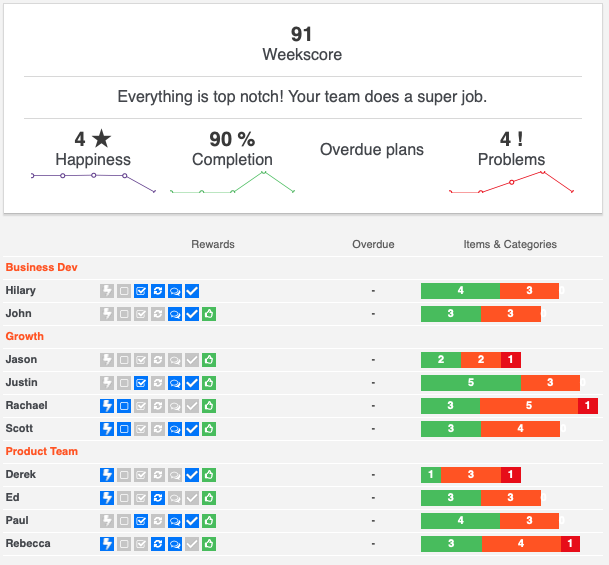 Leaders gain:
Insightful weekly team reports and dashboards
Automated progress reports emailed weekly
Custom reporting and engagement templates
Weekly 1:1s and team 5-star satisfaction ratings
Recognition and productivity award system
A more independent and productive team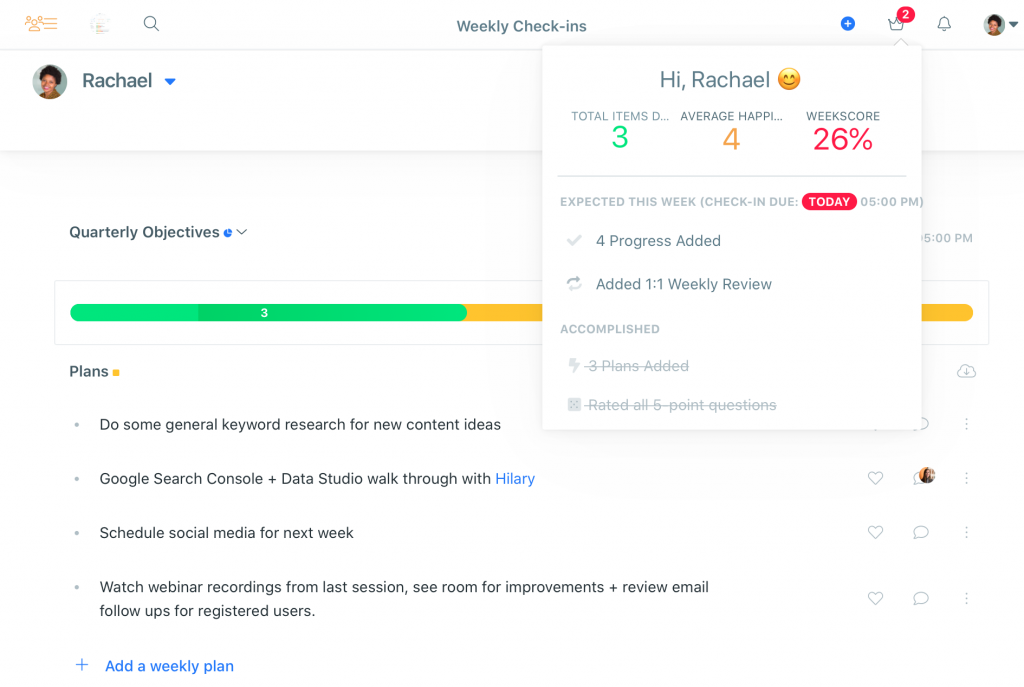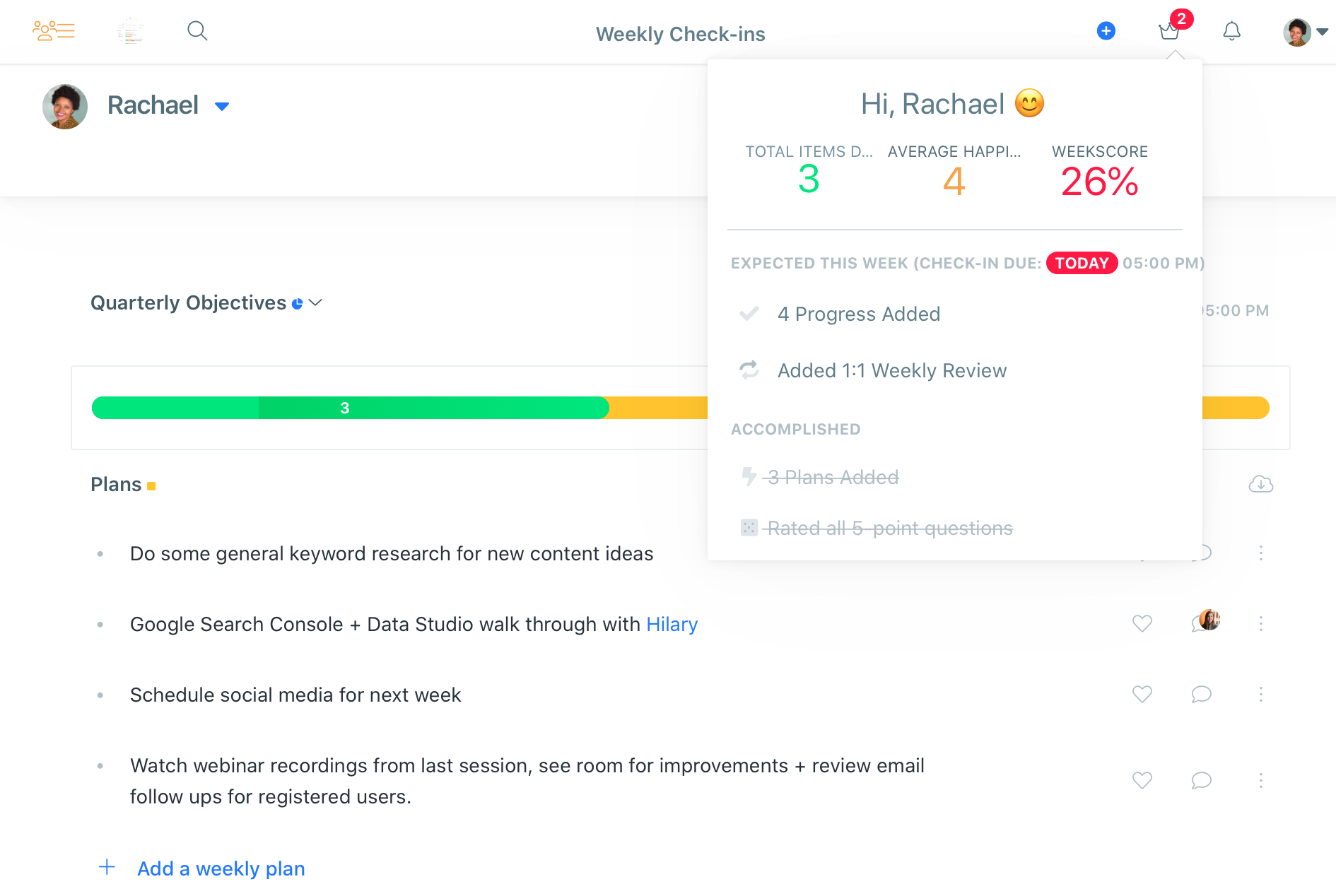 Employees gain:
Central hub for open communication and collaboration
Quick status reporting and structured weekly planning
Personal progress tracking and team transparency
Weekly 1:1 private chats and discussion with team leader
Integrations with tools you already use: Slack, MS Teams, Jira, Asana, Basecamp + more
"We are able to move to more strategic discussions since we can go to Weekdone to read our goals and accomplishments from the past week."

Michael Luther – Regional Training & Development Coordinator, Whole Foods Market
What's Inside?
Goals & Objectives
Team and Personal Objectives
Planning & Reporting
PPP Reporting and Planning
Prioritization and Organization
Weekly Check-Ins
One-on-One Private Discussions
Engagement
Conversation, Feedback & Recognition (CFR)
Company Newsfeed and Team Buzz
Goals & Objectives
Set, measure, and display your company and team goals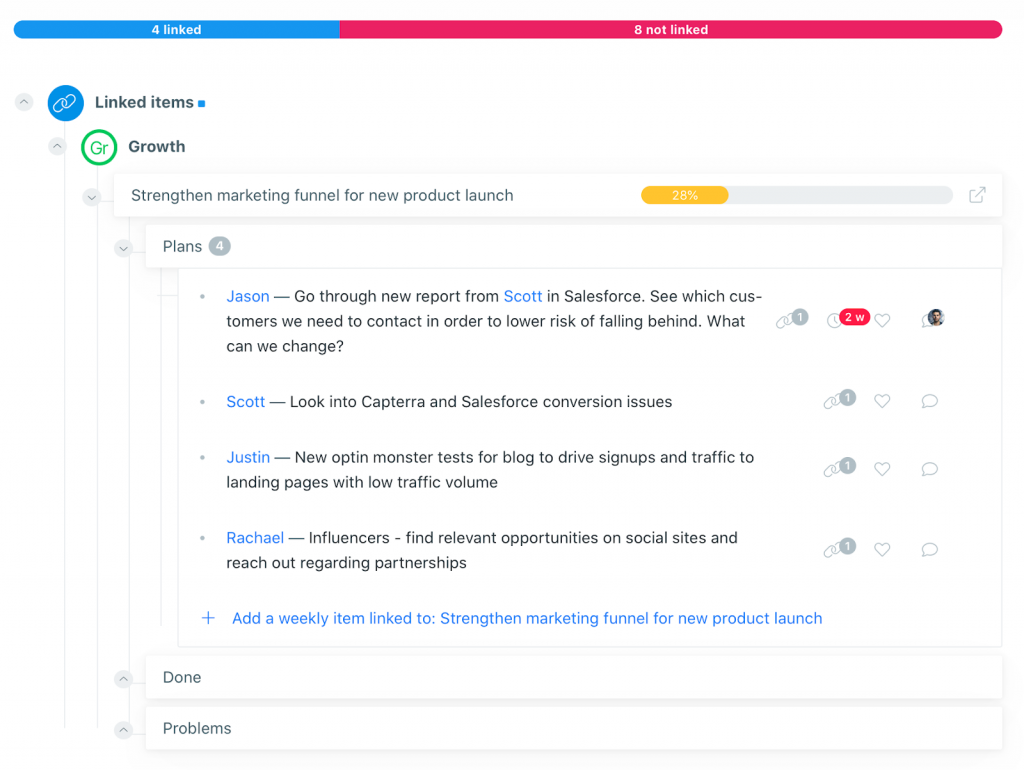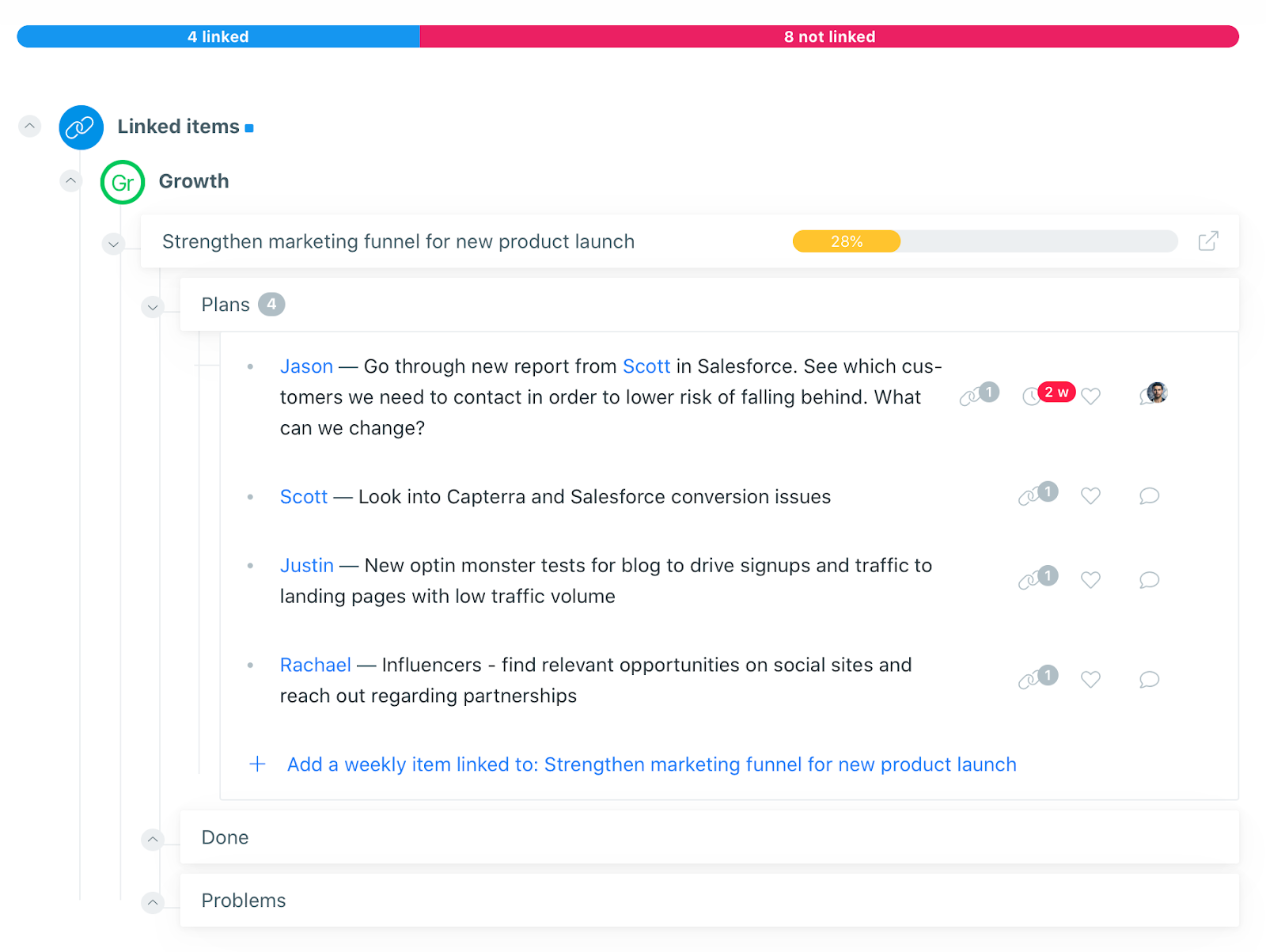 Plan, set, and track weekly progress on quarterly goals. Cascade goals down to teams and individual Plans to enable more collaborative goal-tracking process throughout the company.
Custom Templates
Improve collaboration and engagement in your team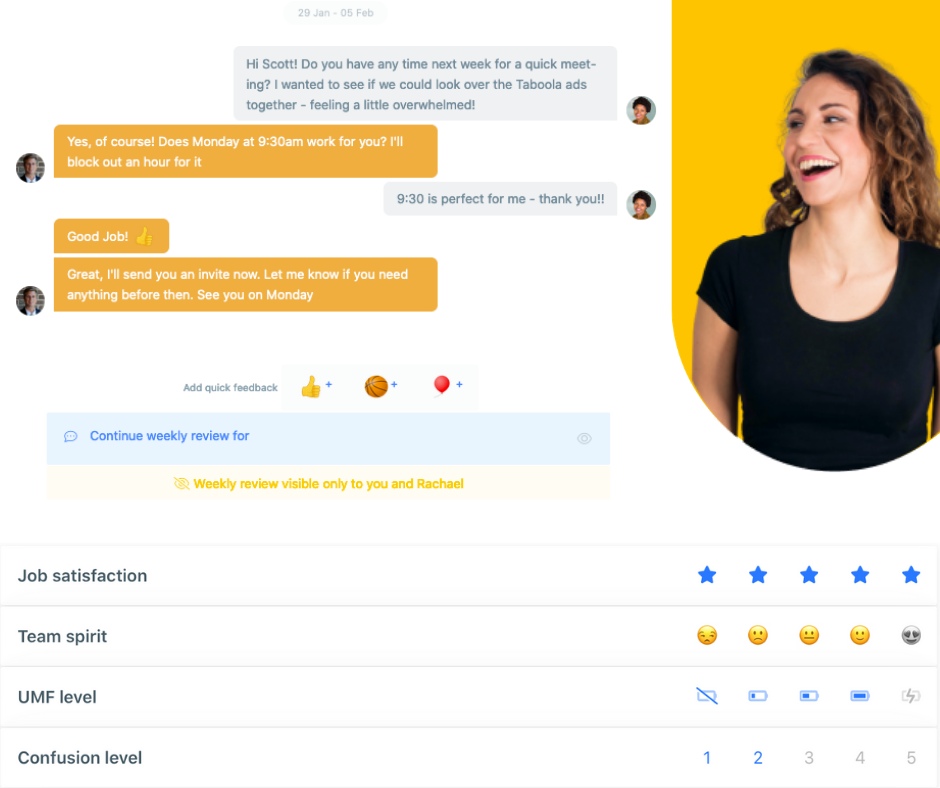 Use pulse survey insights for more meaningful 1 on 1's. Customizable templates provide you the opportunity for weekly feedback on employee happiness, job satisfaction, and more!
Still Have Questions? We're Here to Help
Everyone, even our CEO, is happy to answer your questions & get you started. Contact us on live chat or write to hello@weekdone.com — average 2 hour response time.