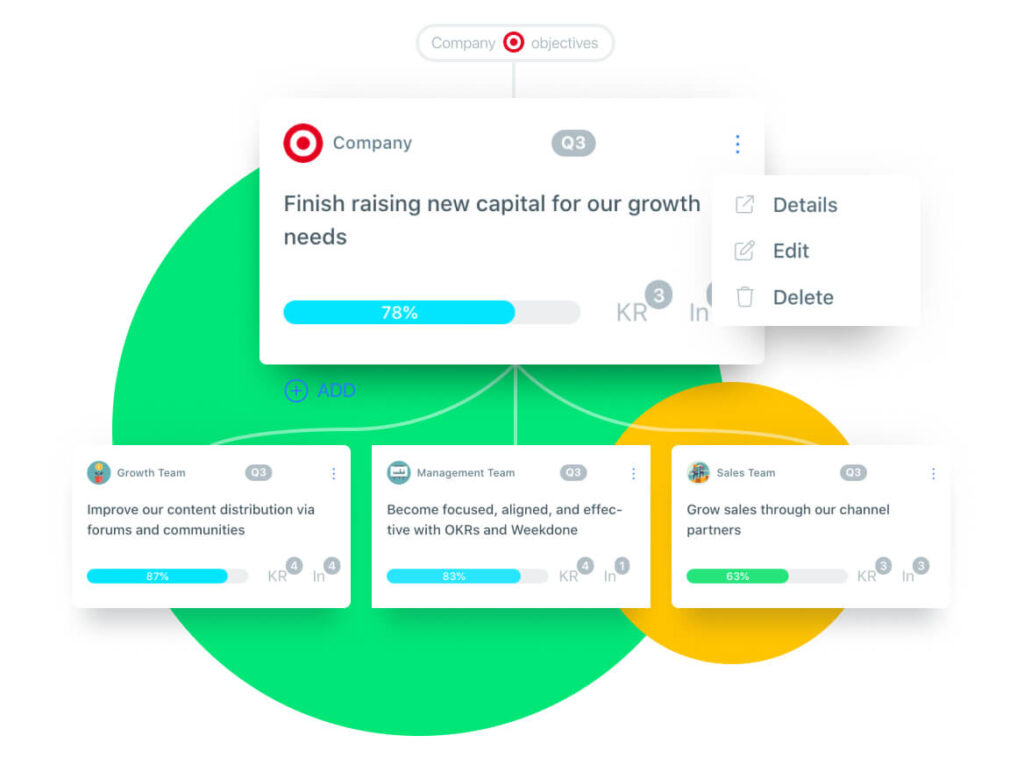 OKR
s
Align goals across the company
Set the focus needed to win. Easily add, align, and update OKRs across company, department, and team levels. Visualize total progress made.
Goal setting with color coded OKRs, visible to all
Sample data & OKR Wizard for guidance
OKR hierarchy & company-wide linking
Moonshot & roofshot goals
KPI tracking
Visualize OKR hierarchy across the company and all levels.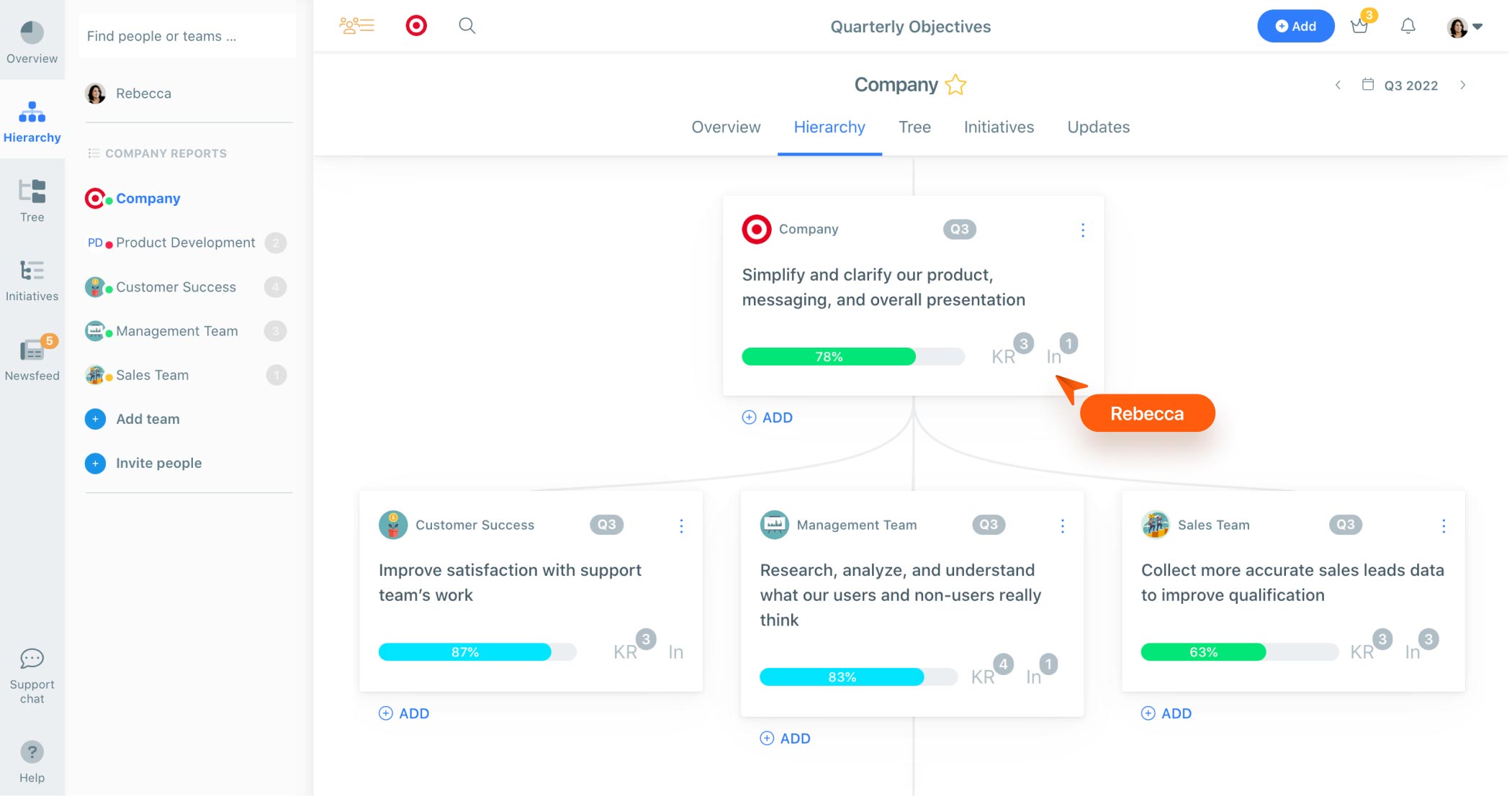 Understand OKR progress throughout the company at a glance.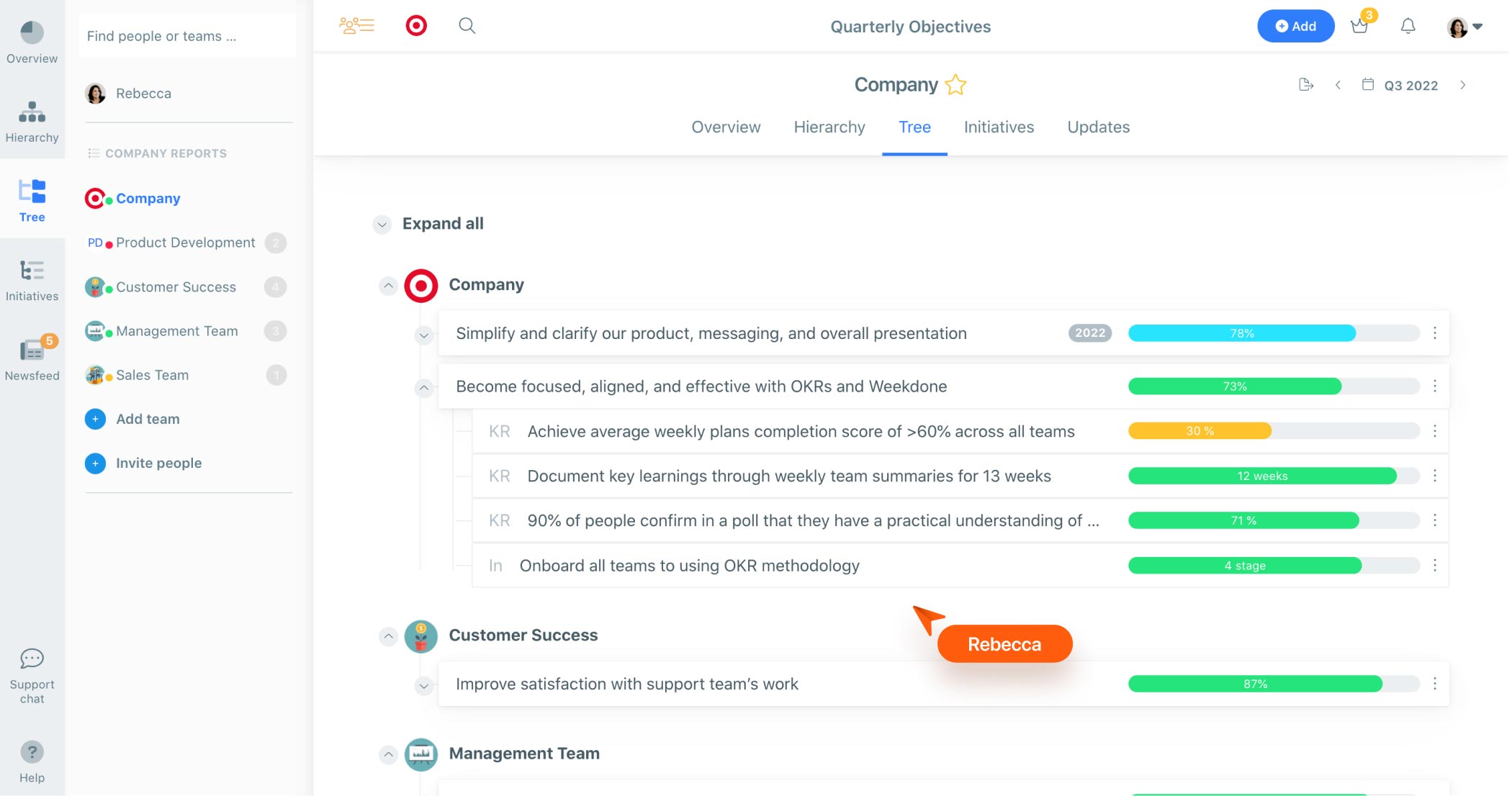 Add, update and edit OKRs inline. See and export progress reports.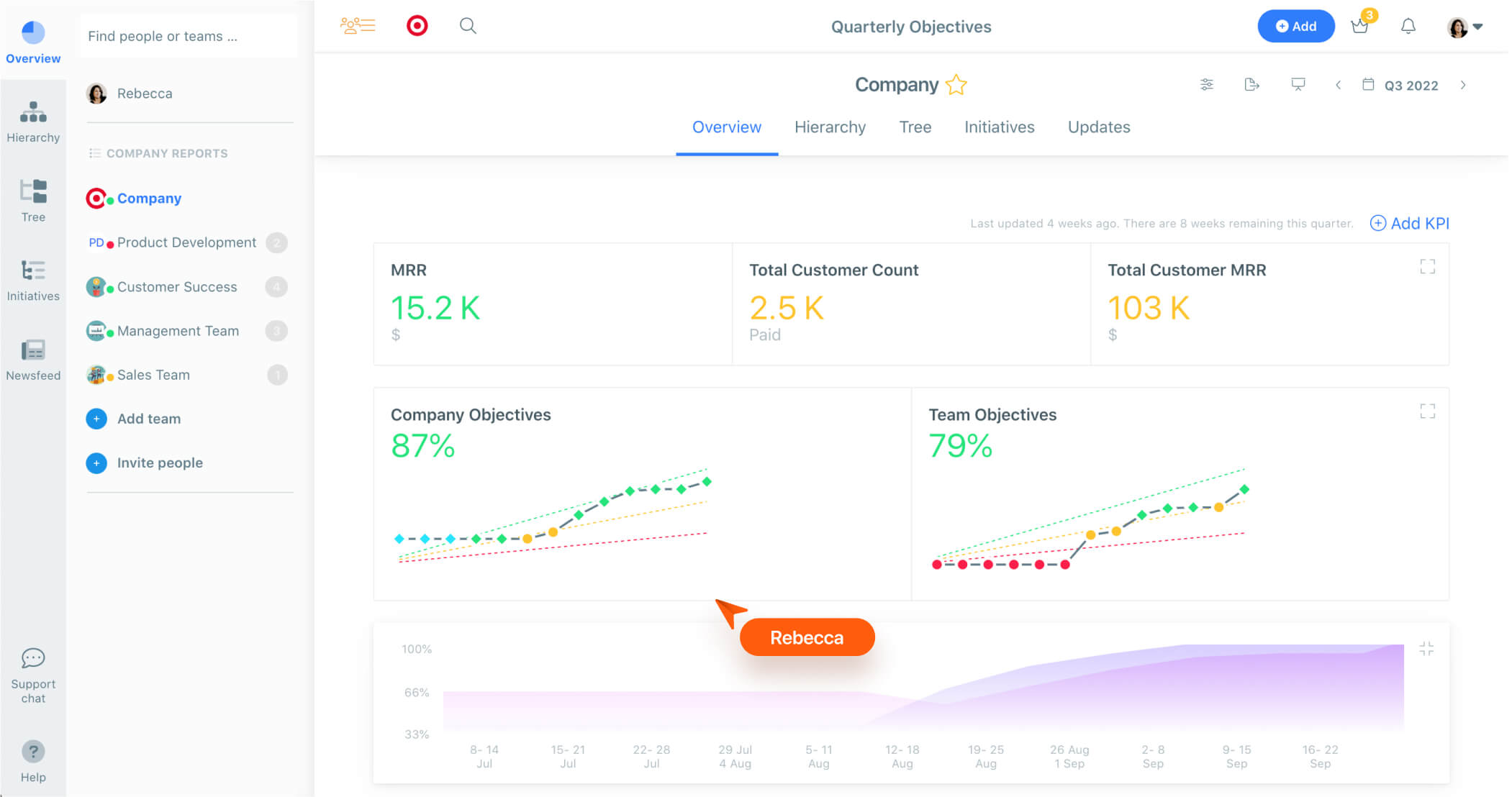 initiatives & Weekly planning
Drive performance weekly
Keep priorities a focus in team tasks and projects. Connect OKRs with real work and move toward targets weekly. Know what's being done to reach goals.
Initiatives with project status tracking
Weekly Plans, Progress, Problems
Custom weekly planning form
Initiative & task assigning with linking to OKRs
Notifications & reminders to engage employees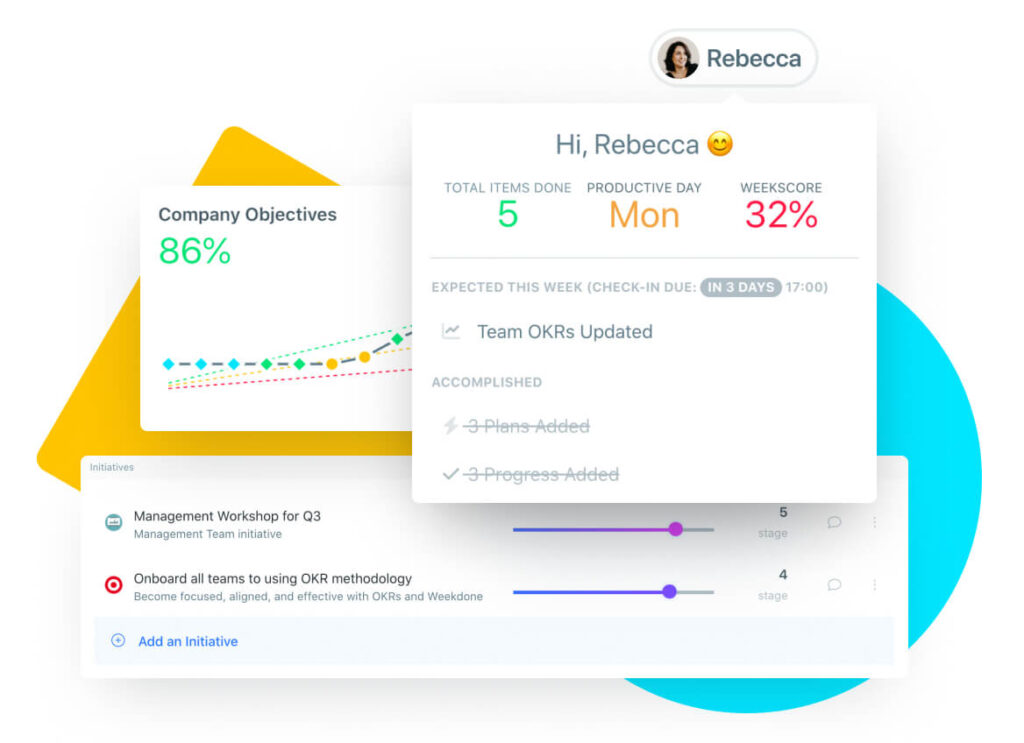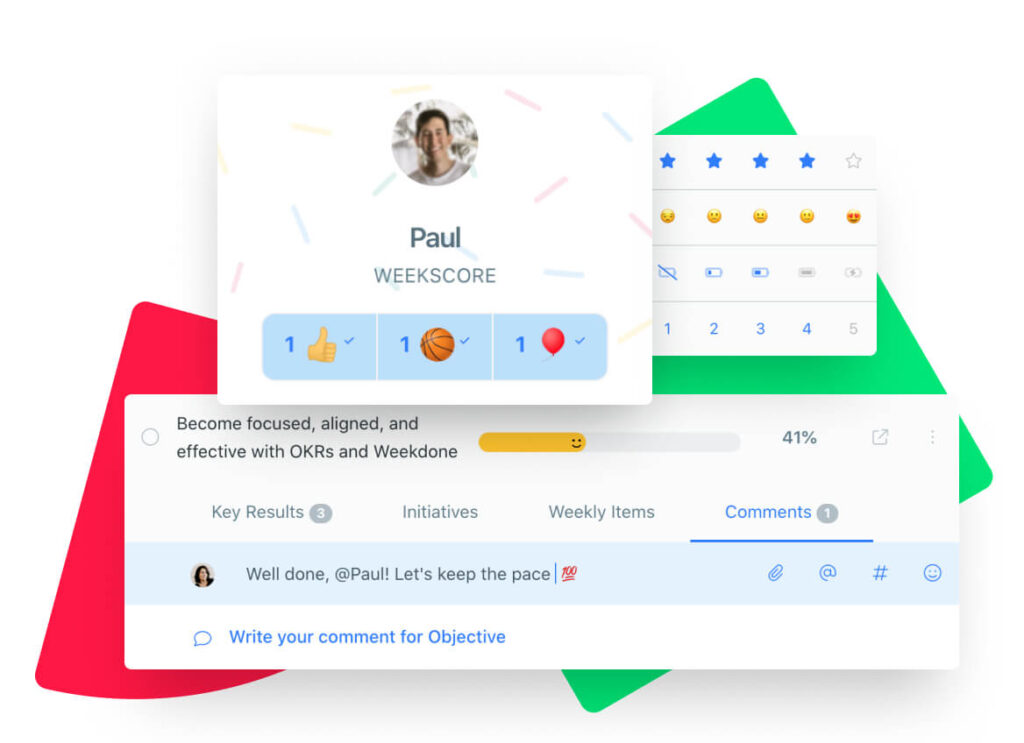 Feedback & recognition
Improve collaboration and teamwork
Get everyone on the same page. Build engagement and improve coordination. Set weekly expectations. Understand the health and progress of each team.
Connected company, department, and team levels
Openly shared OKRs, Initiatives and plans
Newsfeed to follow updates
Public feedback and praise with CFR
1:1 private weekly reviews for employees & managers
Reporting & dashboards
Have a full overview with automated reports
Always know how your company is doing. See OKR progress in interactive dashboards and multiple reporting views.
OKR and KPI progress dashboards
Hierarchy and Tree views for zooming in and out on OKRs
Automated e-mail reports for the teams and company
Easily exportable custom reports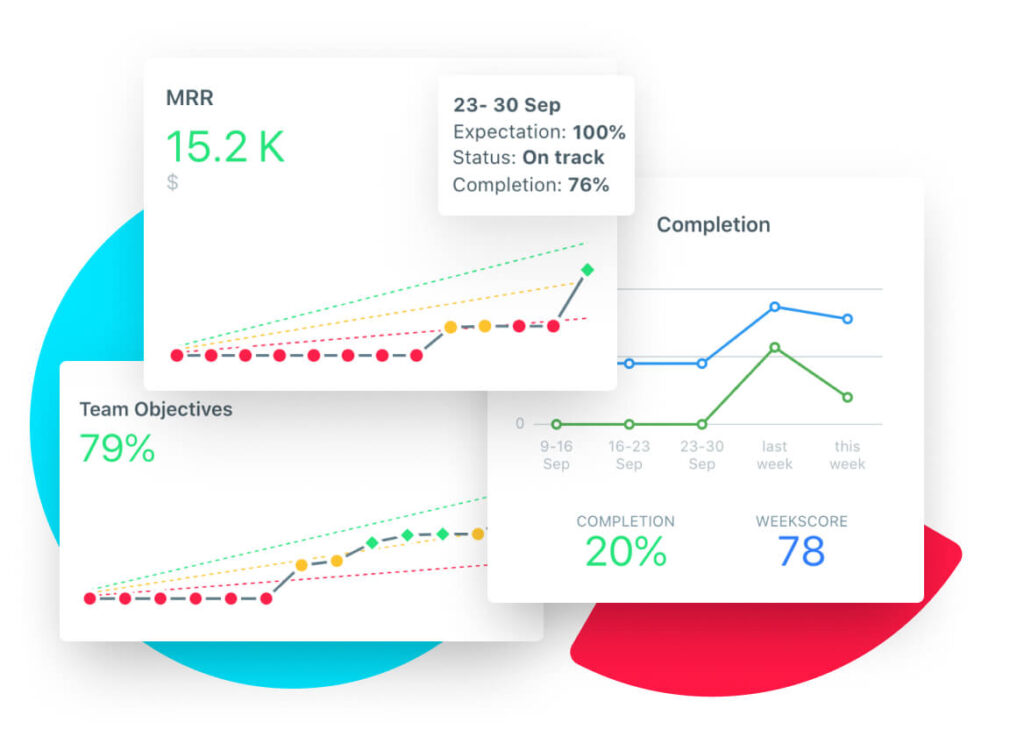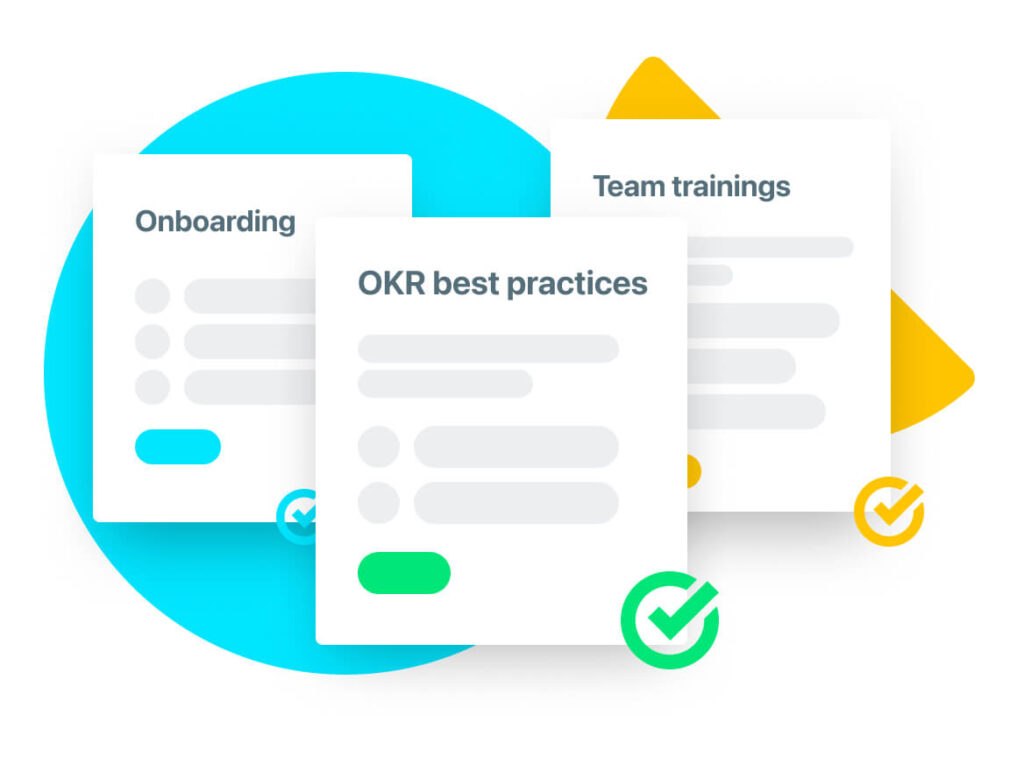 Onboarding & OKR Coaching
Follow the proven framework
Ensure OKR success with our OKR experts. Onboarding assistance and OKR coaching sessions at your request, tailored to your company and teams.
Software onboarding
OKR implementation
Team trainings
Self-onboarding guides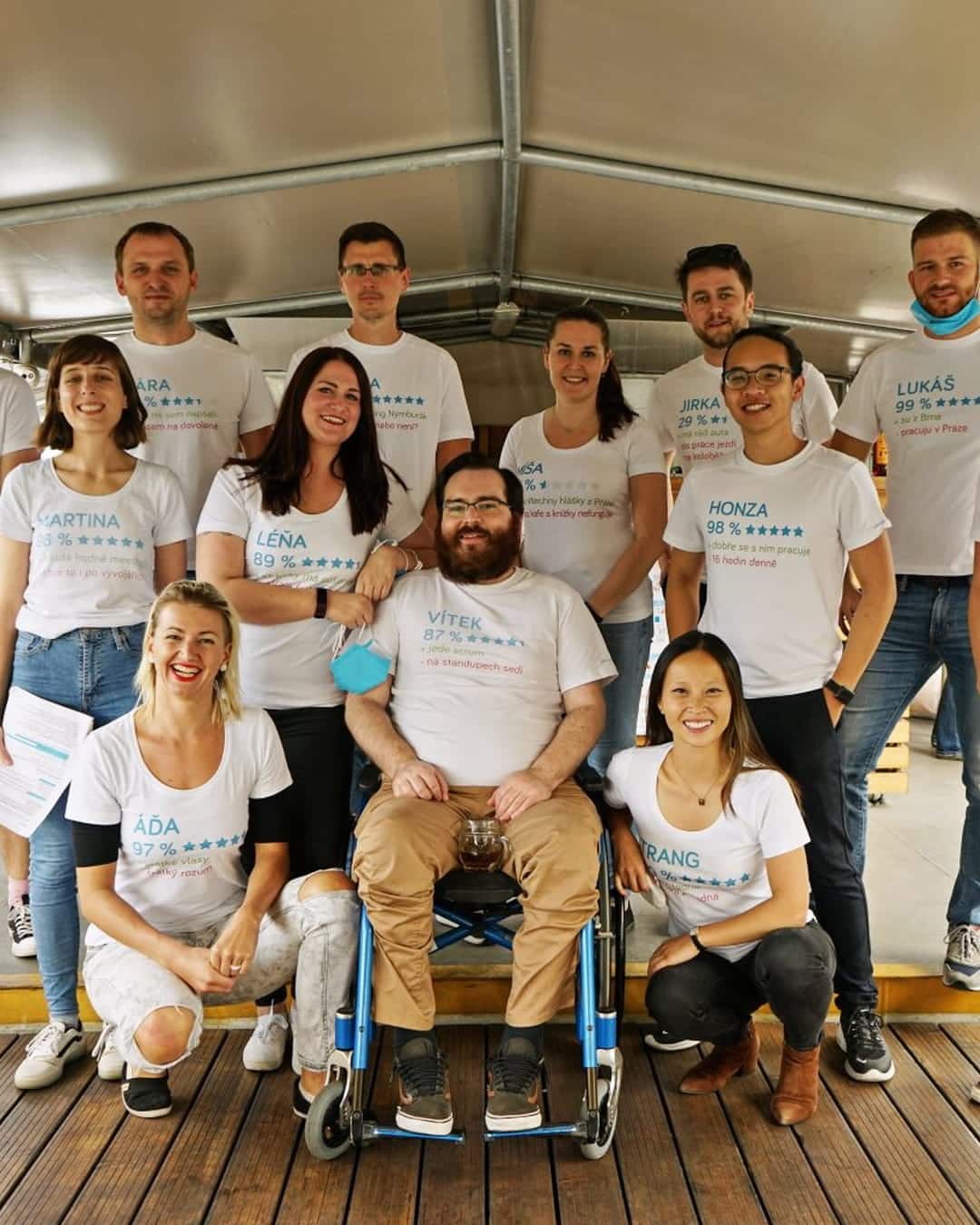 OKRs unite and align different teams
The magic that makes OKRs work so well is actually in the mindset. It's a state of mind that allows people to search for opportunities and possibilities instead of getting discouraged by challenges. Weekdone is helping us track goals, build structure, and see transparently what other teams are working on.
Create company account
Access all features with unlimited users and teams.
Add teams & goals
Use sample data or add your own to bring the product to life.
Set expectations
Choose what you expect teams to deliver weekly.
Invite others
Invite team members and put Weekdone into practice together.