An action plan is effective only when it provides a detailed overview of the initiatives and specific actions you plan to take in order to achieve a measurable goal.
By incorporating our free action plan template into your daily workflow, you'll find that you and your team are making more deliberate, goal-driven steps toward achievement!
Furthermore, Weekdone Team Compass helps streamline the reporting process, allowing you to manage your team with greater efficiency.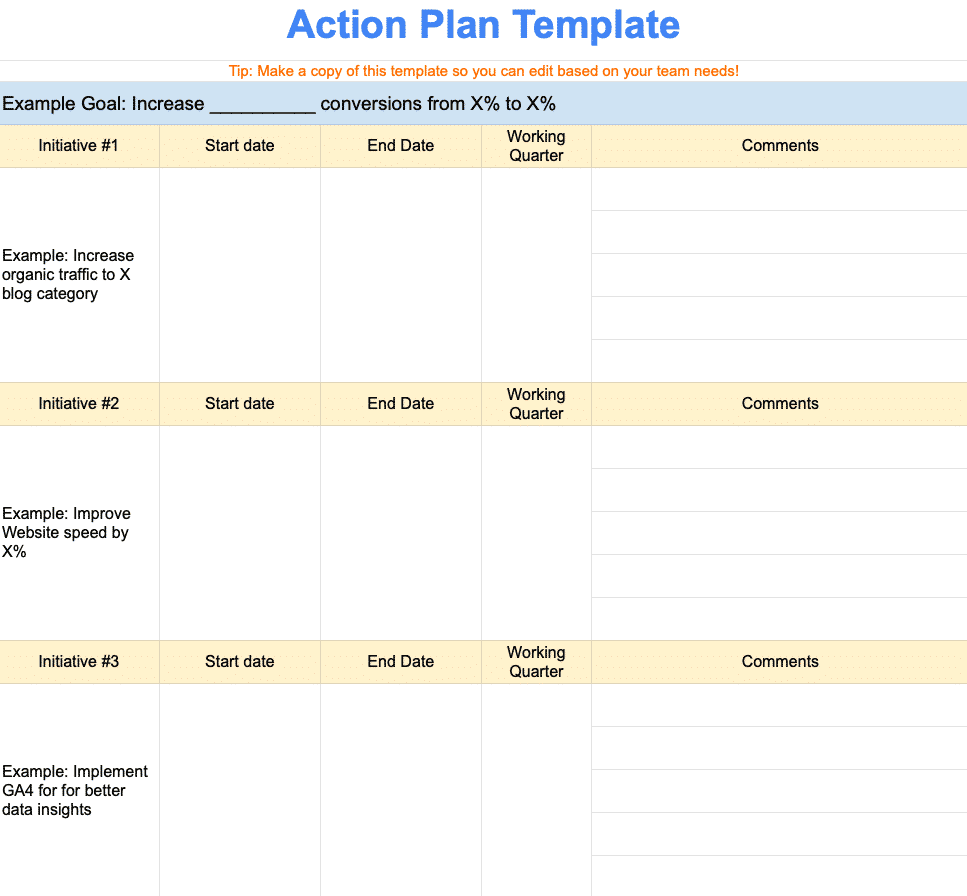 Take action – download your template now!
If you don't see the form above, please turn off your ad blocker to be able to access our action plan template.
The 10 elements included in your action plan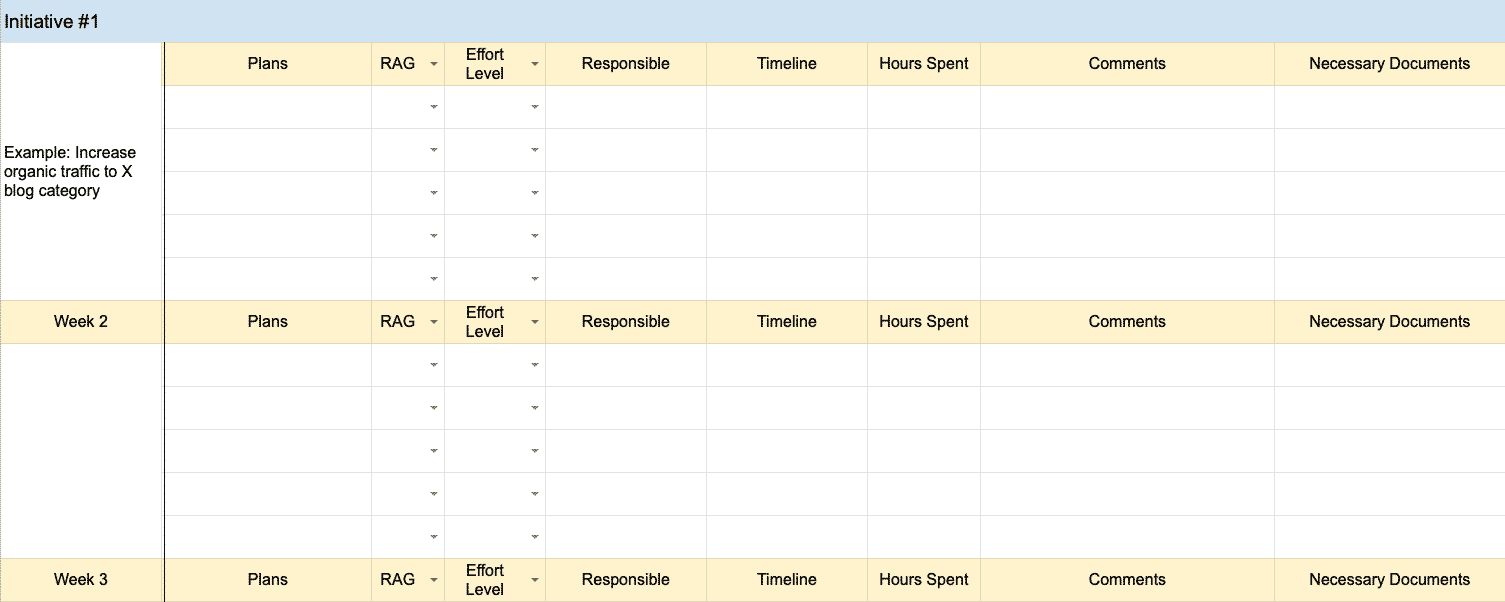 We designed this template with some of Weekdone's best features in mind. The most important elements you need are as follows:
SMART goals
Initiatives
Expected timeline (start and end dates)
Planned working quarter
Weekly individual plans
List of responsible team members
Priority level indicators for specific tasks
Effort level indicators for specific tasks
Space for communicating ideas
Designated place for sharing important documents
Additionally, your free template includes a description of each point and guidelines for use.