eBooks on leadership and productivity, weekly planning and quarterly goals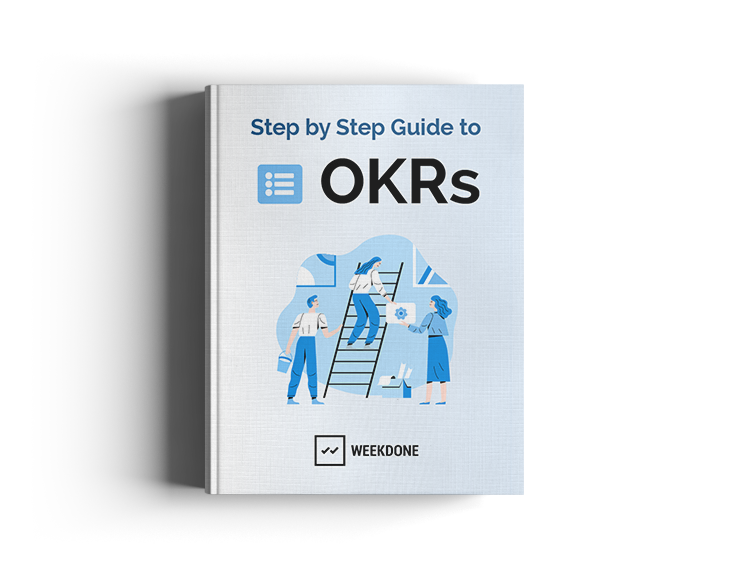 Ultimate Guide for OKR Goal Setting
This "Step by Step Guide to OKRs" is a practical guide to goal setting that offers concrete examples to help you start setting impactful and meaningful goals. This book teaches you how to manage a team better and create a feeling of success.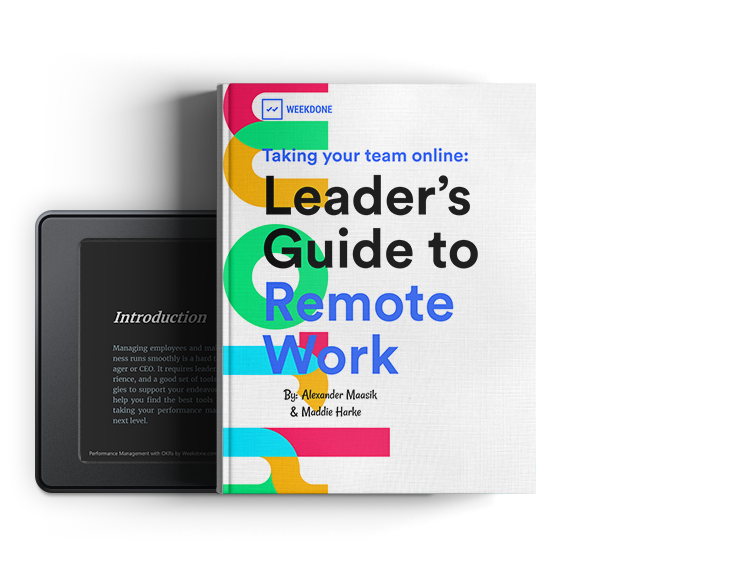 How to set up and run a successful, high-performing remote team?
Remote team ebook to help you run a virtual team from home. It has everything you need to know about setting goals, weekly reporting and remote work tools.