Next webinar:
No upcoming webinars. See recordings of our past webinars below.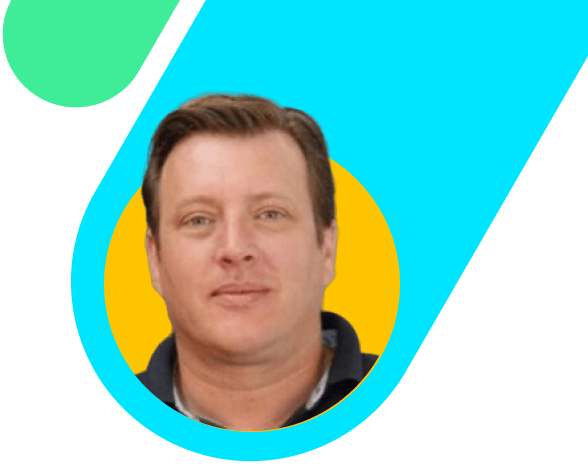 with okr champion // Richard Snaith
5 Things You Can Improve for More Impactful OKRs
Watch our webinar for Leaders, OKR Champions and Team Managers, where we'll talk about the five essential areas to focus on when using OKRs to achieve tangible improvements in a business.
Kickstart Your Strategy into Action: Building a Goal Hierarchy with OKRs
Having a clear business strategy is an important first step. But to really drive change in your organization, you need to develop that strategy into goals that are aligned up, down, and across the organization – a goal hierarchy.
Learn how OKRs help align goals across departments and teams, so you can make the most of your strategy and drive real results.
The OKR processes you didn't know you needed: Increase success and adoption
Find out the core processes needed to make OKRs work in an organization, their right timings during a quarter, and how exactly they drive the success of your OKR implementation.
Preparing to Launch OKRs: All you need to know to succeed
Are you planning to launch OKRs in your organization in 2023? Watch this webinar, where we cover the key elements of a successful OKR launch in any business.
Achieve Business Growth with OKRs and KPIs
It's common for businesses to set KPIs and targets. Targets communicate what we want to achieve, and KPIs measure how we performed. But what if we're off track with a KPI?

OKRs help bring KPIs back on track by innovating the way we work in order to drive outcomes that challenge us to improve.
How To Measure Your OKRs Successfully
Choosing the right outcome measures for your Key Results is fundamental to good OKRs. It's often also the area that many companies struggle with.

What we set as outcomes – and how we measure them – needs to be well-considered to ensure we track progress and success correctly. Learn about different types of measures, averaging and stability of measures, and more in this webinar.
Will OKRs Work for Your Organization?
We'll answer some of the most common questions leaders and managers have about OKRs and cover the basics to consider when starting out with OKR implementation in your company and teams.
Why You Should Use KPIs and OKRs Together
A common misconception is to think "OKRs versus KPIs", but the best option is to use both simultaneously. Each fills an important role in the business.
Getting Started with OKRs (Part 2): Writing Great OKRs that Improve Business Performance
The difference between a well-written and a badly written OKR can decide whether your company will eventually succeed with implementing OKRs in the long run. This webinar covers all you need to know about writing good OKRs that get results.
Getting Started with OKRs (Part 1): How to Learn, Implement & Execute OKRs
Find out what are the key processes that need to be set in place to successfully transition from drafting & agreeing on OKRs – to executing them throughout the quarters.
Writing Inspiring OKRs that Nurture Creativity and Bring Innovation
Writing great OKRs takes time and practice, but it also requires understanding what separates a good OKR from a bad one. A badly crafted, non-inspiring Objective or Key Result will have a lasting negative impact on the teams and the whole company. That's why we'll take an in-depth look at getting the most out of your OKRs.
OKRs & KPIs: What Are the Differences, Similarities and How to Master Them Both
Although OKRs and KPIs are both tied to business metrics, they are applied in different ways and contexts. In this webinar, we talk about their main differences and how you can set OKRs that relate to KPIs.
How to Roll Out a Company Strategy by Using OKRs
Companies are capable of drafting and developing a mission statement and strategy. However, the rollout and implementation remain a big challenge for companies big and small. So how an organization should move forward with putting all this into practice?
Managing OKRs: How to Set Them Up to Drive Engagement
Setting the OKRs is one part of the OKR process, but to make them engaging you also need to think about the processes you need to develop around reviewing and accountability to be truly successful.
How OKRs Can Succeed Where KPIs and Projects Fail
For years, businesses have been starting from KPIs and setting projects that drive these KPIs. However, this method of management can create problems, as teams often lack a clear direction and a common focus for the whole company is missing.

This is where OKRs come in. In this webinar, you will learn how OKRs fit in with KPIs and projects, how they drive innovation and growth, and what needs to be changed within a company to implement OKRs.
How To Launch OKRs The Right Way
Are you feeling anxious about launching OKRs? Do you believe in the idea but have reservations about how to bring it to life? Stop worrying about it as we got your back.

This Weekdone webinar walks you through every little detail you need to be aware of when launching OKRs in your company. From ensuring that everyone understands and is on board with it to actually developing your first Company Objectives and Team OKRs, this is the comprehensive OKR launch guide you were so desperately looking for.