Align company KPIs with measurable Objectives and Key Results.
Give your teams a roadmap to success: elevate KPIs by using OKRs. Set company goals quarterly, achieve team results weekly.
Free for 3 users or 14 days. No credit card required.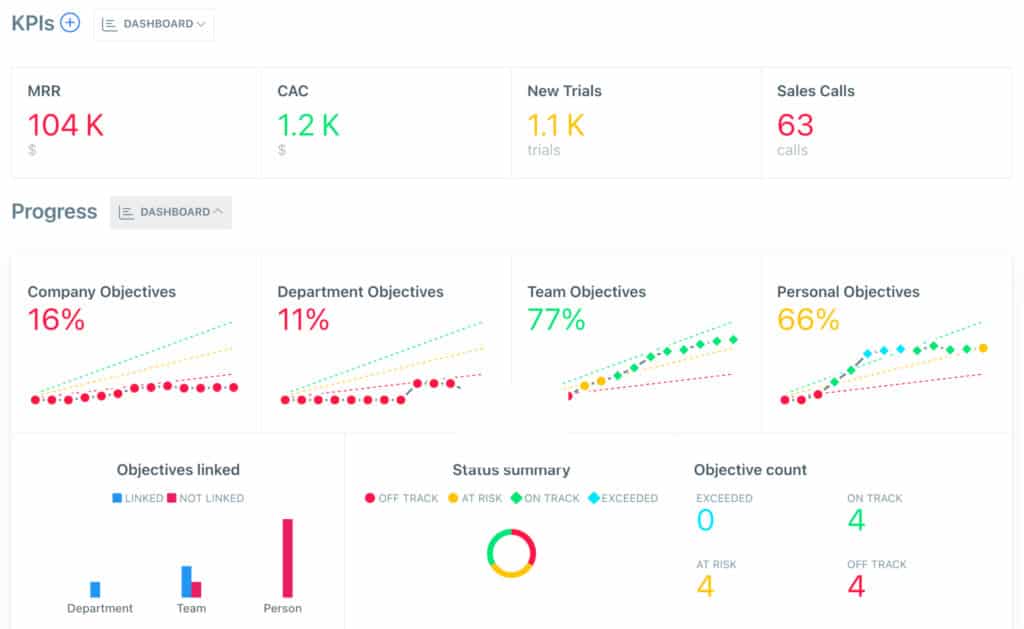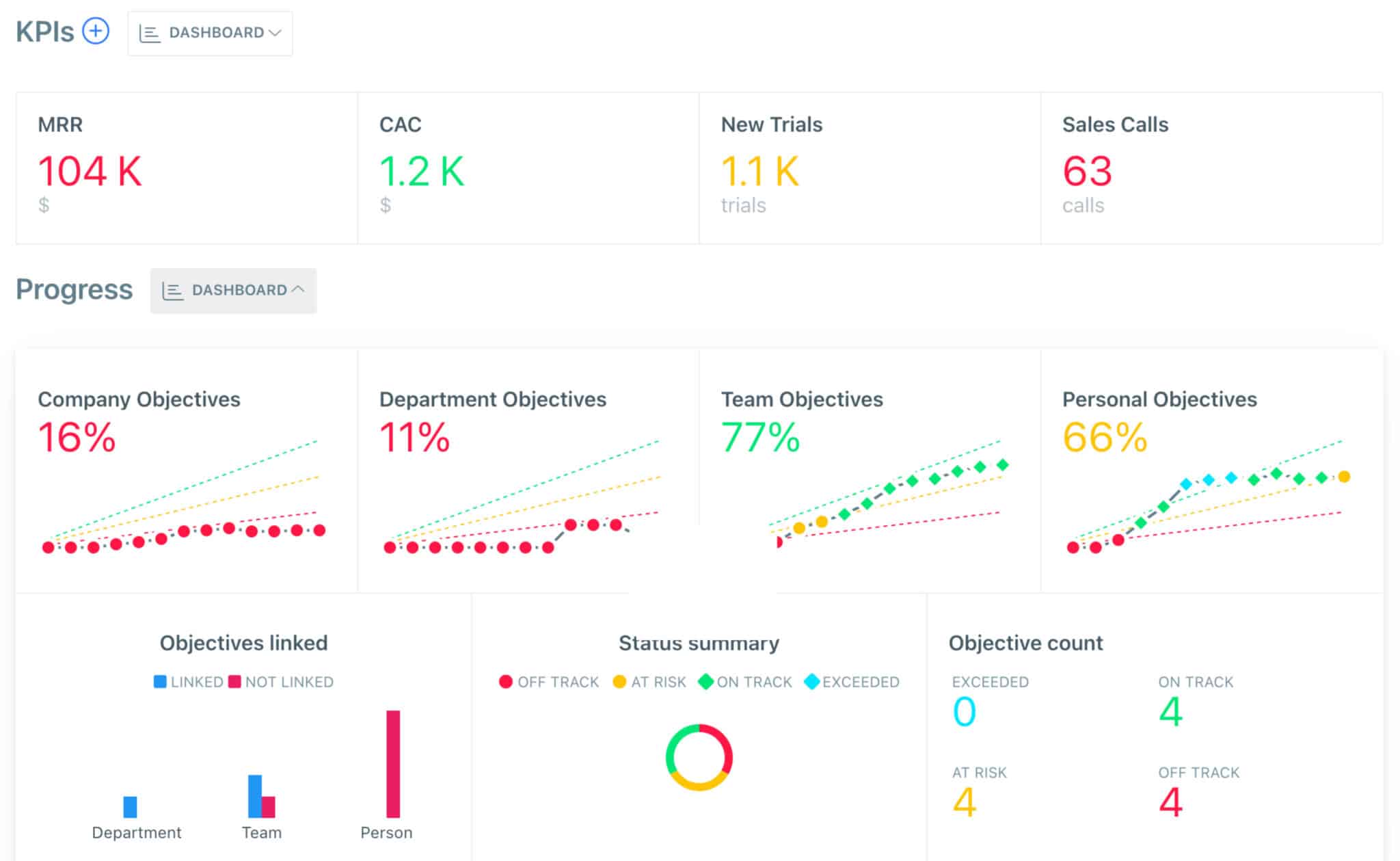 How it works
We provide
OKR coaching
Set ambitious goals as company Objectives
Align KPIs with Objectives and Key Results
Get OKR training and advice
Onboarding
Set up your company structure, KPIs and OKRs
Get help with transitioning from spreadsheets or implementing OKRs for the first time
Training
OKR basics – understanding, writing, and aligning OKRs
Weekdone software – navigation, adding KPIs & OKRs, using Weekly Check-in and other features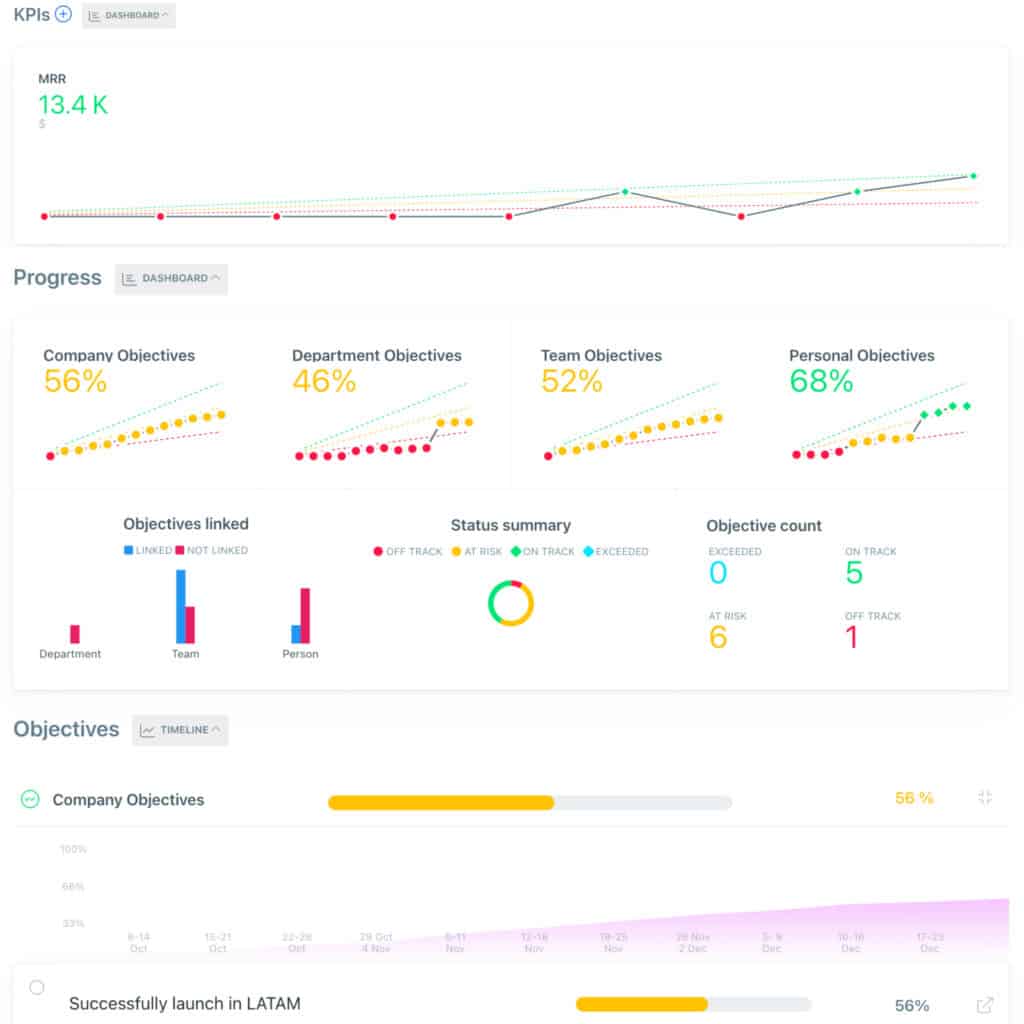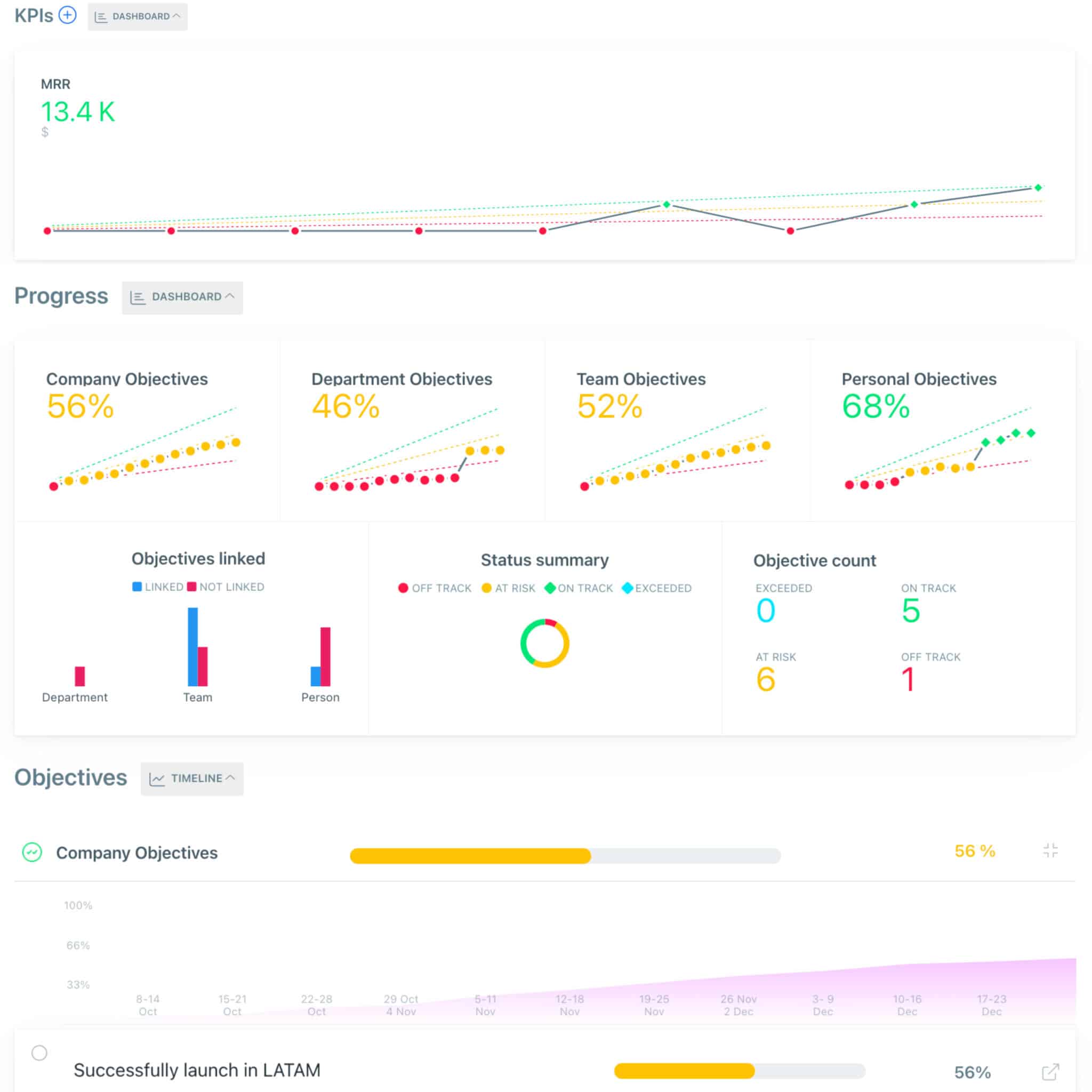 Lead with confidence. Connect employee work with company goals.
Strengthen KPIs by using OKRs for focus and real results
Easily align everyone in the company to move in the same direction
See KPI and OKR progress in real time
Encourage trust through transparency: see what teams are working on
Weekly automatic reports help you manage improvement and growth
Weekdone Features
Pricing
How many people are in your company?
Integrations
Seamless integration with tools you already use
Let us help you
Everyone at Weekdone is dedicated to helping your company successfully implement OKRs, make them a habit in your company, and align your KPIs with OKRs. Have questions? Contact us on live chat or write to hello@weekdone.com — average 2 hour response time.
Completely free for up to 3 users. 14-day free trial for larger teams.