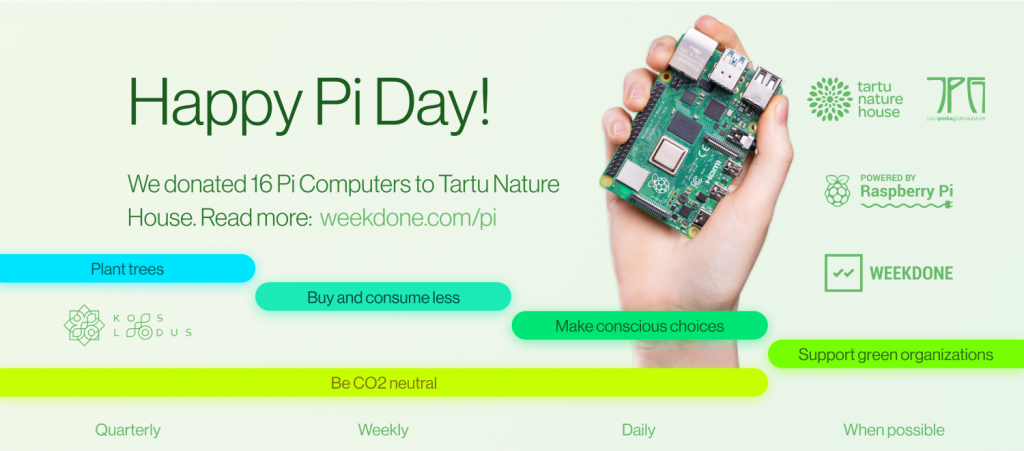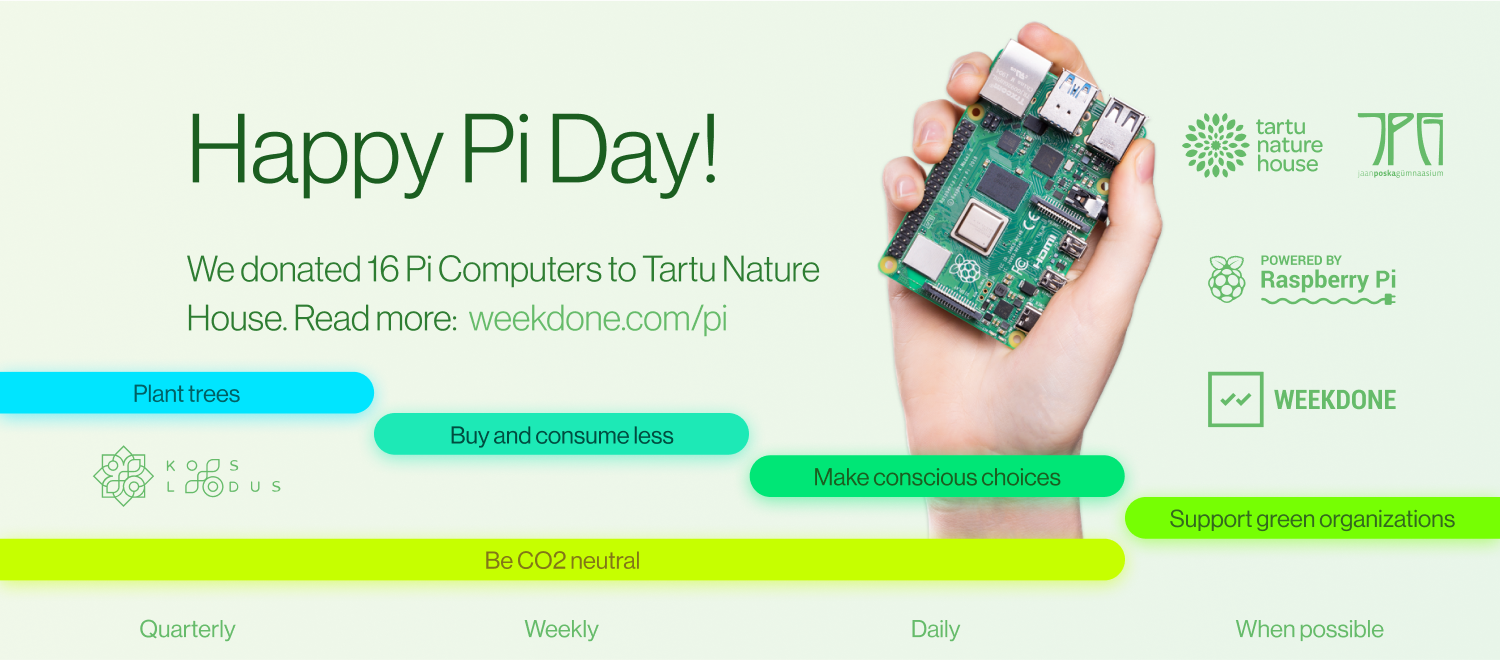 Weekdone loves science. And nature. So for Pi Day we donated 16 Raspberry Pi Computer Kits to teenagers for learning how to program self-irrigating tomato gardens
Pi Day is an annual celebration of the mathematical constant π (pi).
It is observed on March 14 (3/14 in the month/day format) since 3, 1, and 4 are the first three significant digits of π. UNESCO's 40th General Conference decided Pi Day as the International Day of Mathematics in November 2019.
The Raspberry Pi Foundation is a UK-based charity that works to put the power of computing and digital making into the hands of people all over the world.
They want more people to be able to harness the power of computing and digital technologies for work, to solve problems that matter to them, and to express themselves creatively.
Tartu Nature House is a diverse and open organization, who believes in sustainable development and promote environmentally friendly ways of life in Estonia.
They hope that people will notice and care for nature. Their goals are: nature and environmental training of children, young people, and adults, offering possibilities for nature and environmental hobbies.
Jaan Poska Gymnasium is one of the best known high schools in Tartu and also the originator of the course to which the Raspberry Pi's are donated to.
This school is pursuing to raise students' awareness of the struggles we as human beings put nature through and find solutions to these problems via technology.