Here are the different types of data available for use in Team Compass.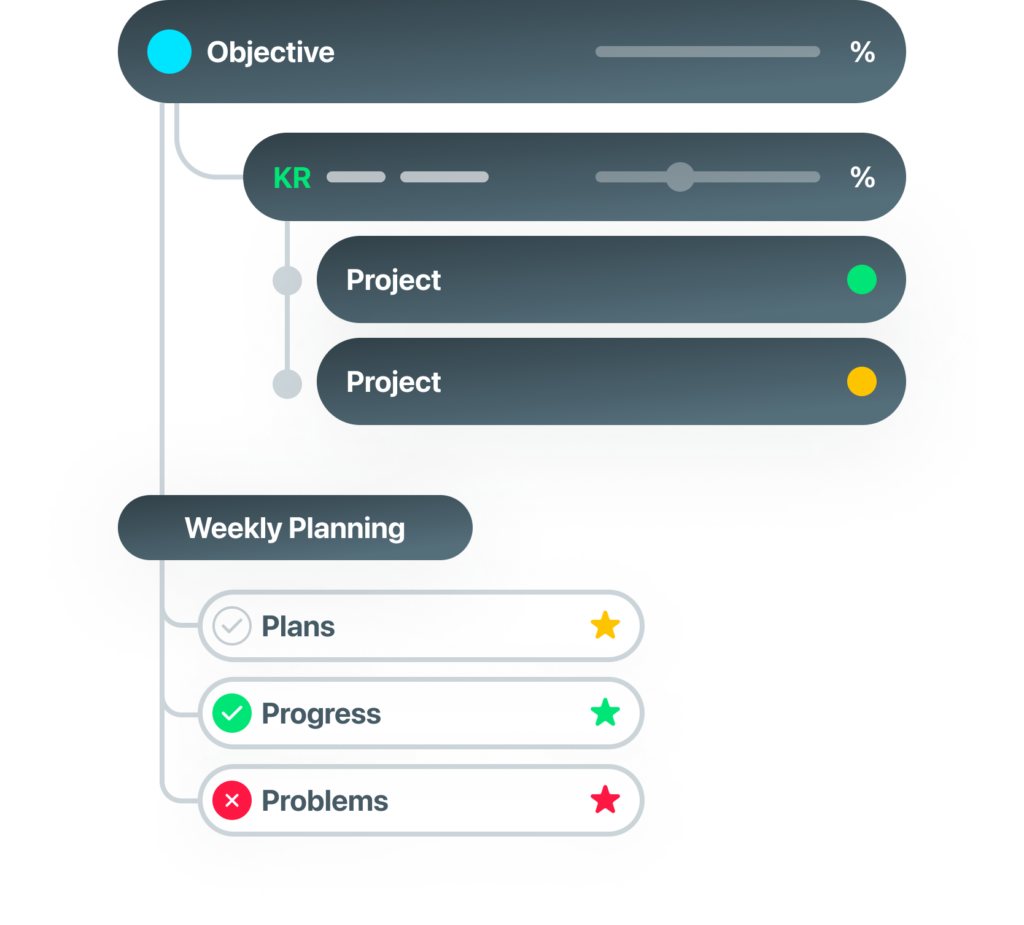 Quarterly Objectives (OKRs)
OKR stands for Objectives and Key Results. You can set quarterly and annual OKRs in Team Compass.
Objective –The Objective (O) is qualitative, and highlights what area is to be improved and focused on.

Key Results – Key Results (KRs) are quantitative, measurable outcomes under the Objective, and define how it will be known if the Objective is achieved.
Projects
A Project is any block of work that is continuous or takes longer than a week. Projects can belong directly under Quarterly Objectives, or be added as independent Projects which are not tied to Quarterly Objectives.
Weekly Items
Weekly Items allow users to share their weekly activities with the company. Weekly Items are divided into four categories:
1. Weekly Planning
2. Soft Questions
Lessons learned
Team improvement ideas
5-Point Ratings
Happiness
Team spirit
Energy level
Work-life balance
4. 1:1 Discussions
Private conversations with your manager
Admins can add additional questions to the categories, or rename the default ones to fit the company culture.
How it all works together
Set ambitious goals with Quarterly Objectives and visualize their progress across the company.
Add Projects to show what you will do to achieve the Key Results.
Prioritize weekly plans and link them to Quarterly Objectives to keep them a focus in weekly work.
Share your accomplishments and problems with the company. See what others are up to, and where they need help.
Share your thoughts and ideas with the company with soft questions.
Provide and receive feedback with 5-point ratings.