How to manage your remote team with ease.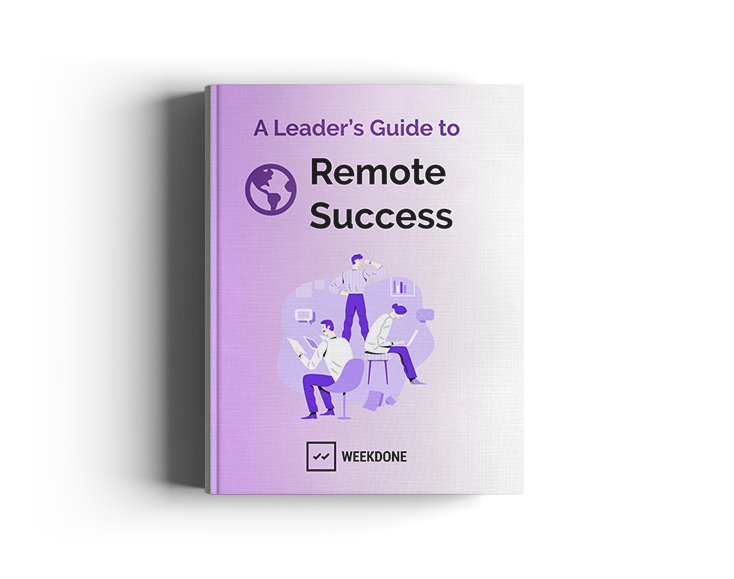 Hit the ground running with our new free e-book on how to successfully lead a team online.
As remote work becomes more popular (or even mandatory) we offer you a guide for advice and inspiration on ways to improve team connectivity and communication while embracing asynchronicity.
What's Inside?
A list of pros & cons. How will going remote benefit you? What challenges might you encounter?
How to run your daily operations
10 best practices for remote meetings
The importance of setting clear goals, expectations, and good communication practices
A detailed list of Weekdone's features and how it can support your remote team's journey to success