Drafting and picking the right OKRs to work on might be easier said than done.
What needs to be written down?
How do we choose between the ideas we have?
At Weekdone, we use this OKR ideas template to help draft our thoughts into action. Use this template with your team to facilitate more strategic discussions and prepare for execution.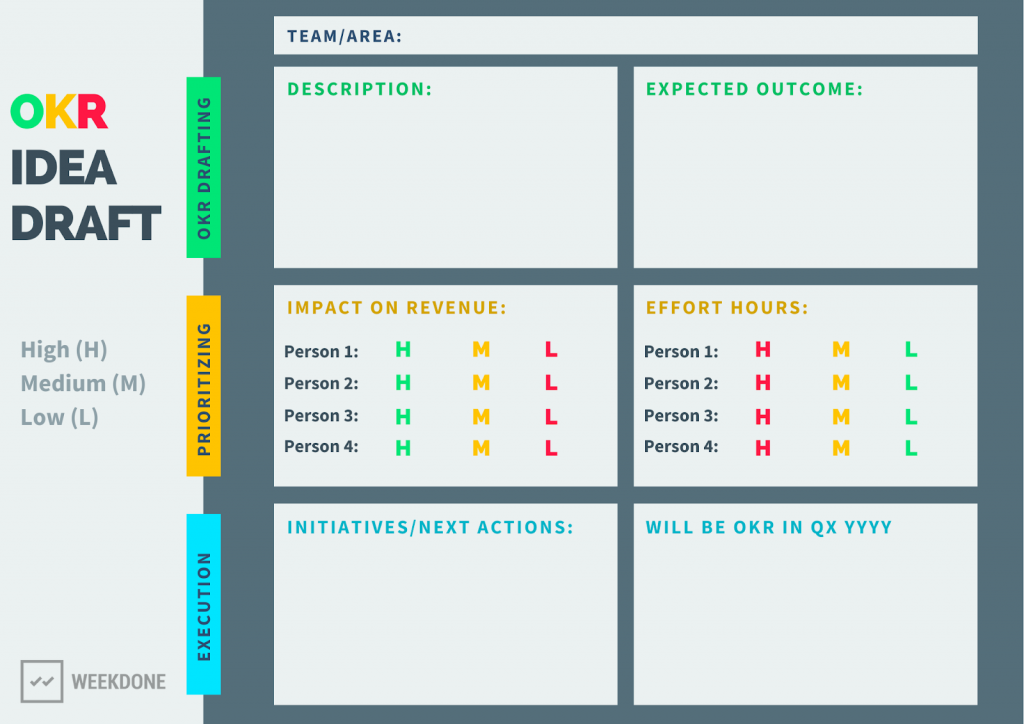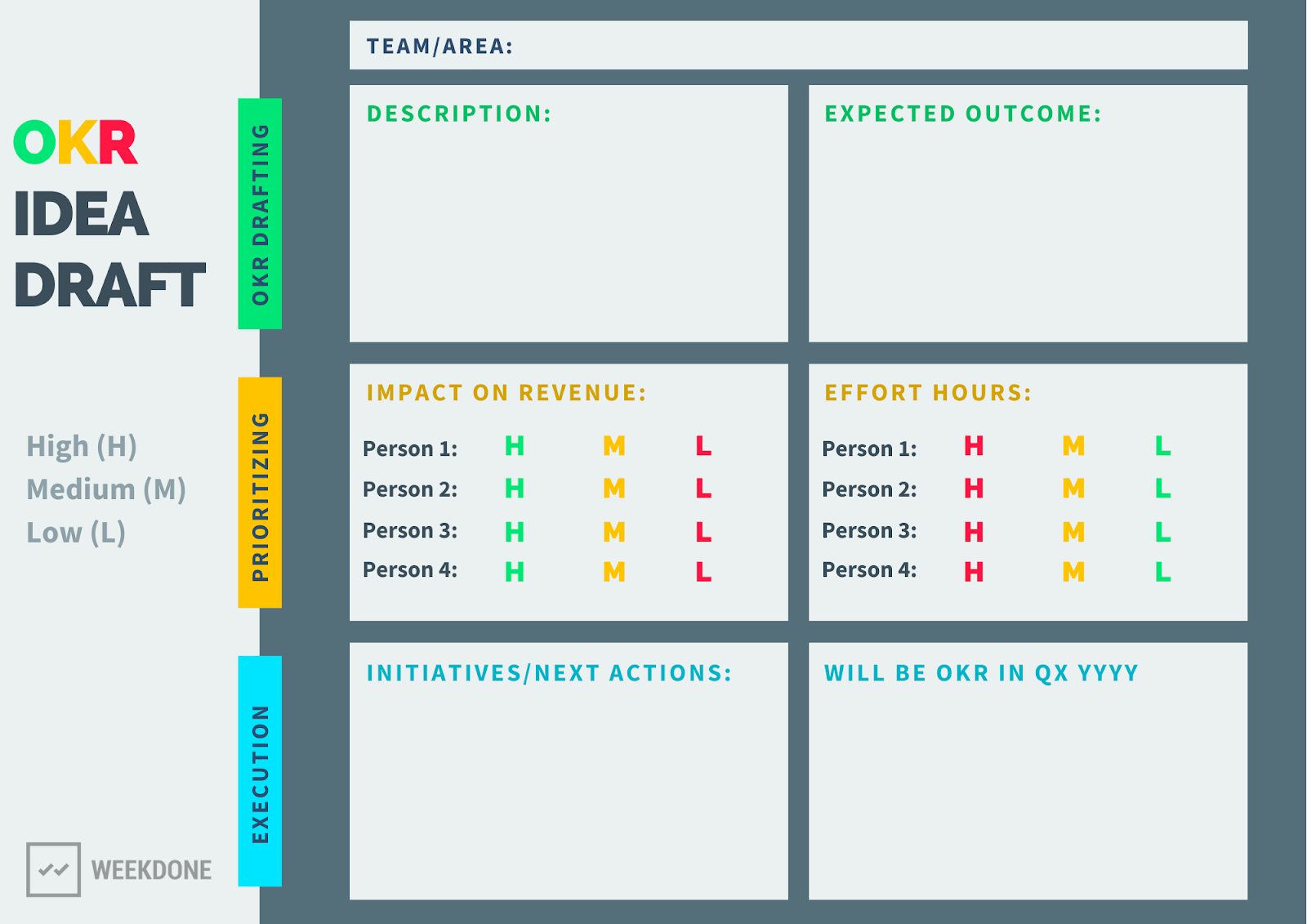 How to use the template
Team/area: here you specify to which team or area you want to assign the newly created OKR (for example sales or marketing). Conversely, you can also leave it out if you're not sure who will be leading this OKR.
Description: are you facing any challenges that need solving?
Is there something you need to fix, create or improve? Maybe you need positive changes or innovation?
Describe what you need to work on.
Expected outcome: how will you know if you have successfully achieved what you just described? Remember, outcomes should be measurable. You don't need to set any target values in the drafting phase but you should at least have an idea of how success might look like.
Rating the value with your team. Each member should rate the value based on two factors:
Impact on revenue: Be sure to rate, if achieving this will rather have a low, medium, or high impact on revenue. Think about the value of outcomes.
Effort hours: how much time will it take?
Green and Green are the best combinations. Red and red are probably low value and not the best pick as the OKR for the quarter.
After you have rated and probably already narrowed down the OKR options you can brainstorm on initiatives.
Initiatives: write down the first ideas that come to your mind if you think about how to achieve the desired outcomes. Those can be just general ideas or more concrete activities.
Remember, don't choose more than 1-3 OKRs to work on per quarter. All the other ideas that are still worth considering can be reintroduced when it's time to pick OKRs for the next quarter.
If you don't see the form to get our OKR templates, please turn off any ad blockers and reload the page.