OKR Software for Goal Tracking and Status Reporting
Quarterly OKRs + Weekly Check-ins
Set structured goals to align activities throughout your organization.
Track weekly progress, provide feedback, and move everyone in a unified direction.
Free for 3 users or 15 days. No credit card required.
Get started
2, 300, 070 items done with Weekdone
Let's Tackle Your Team's Problems
The flow to success
Quarterly
Weekly
Daily
As needed
1

Set quarterly goals

2

Plan your week

3

Share progress

4

Provide feedback

5

Get regular reports
Only the Best Practices for You
What are OKRs?
OKR - Objectives and Key Results - is a popular, best practice strategic planning process for setting, communicating, and tracking quarterly goals and results in organizations. OKRs are used religiously by companies such as Google, Linkedin, and Twitter to move their teams in a unified direction.
Learn more about OKR
What is PPP Reporting??
PPP - Plans, Progress, Problems - is a proven technique for weekly team planning and status reporting. Weekly check-ins and status meetings are used at companies like Google, Skype, and eBay to increase focus, add transparency, and track achievement.
Learn more about PPP
Tools to Empower and Engage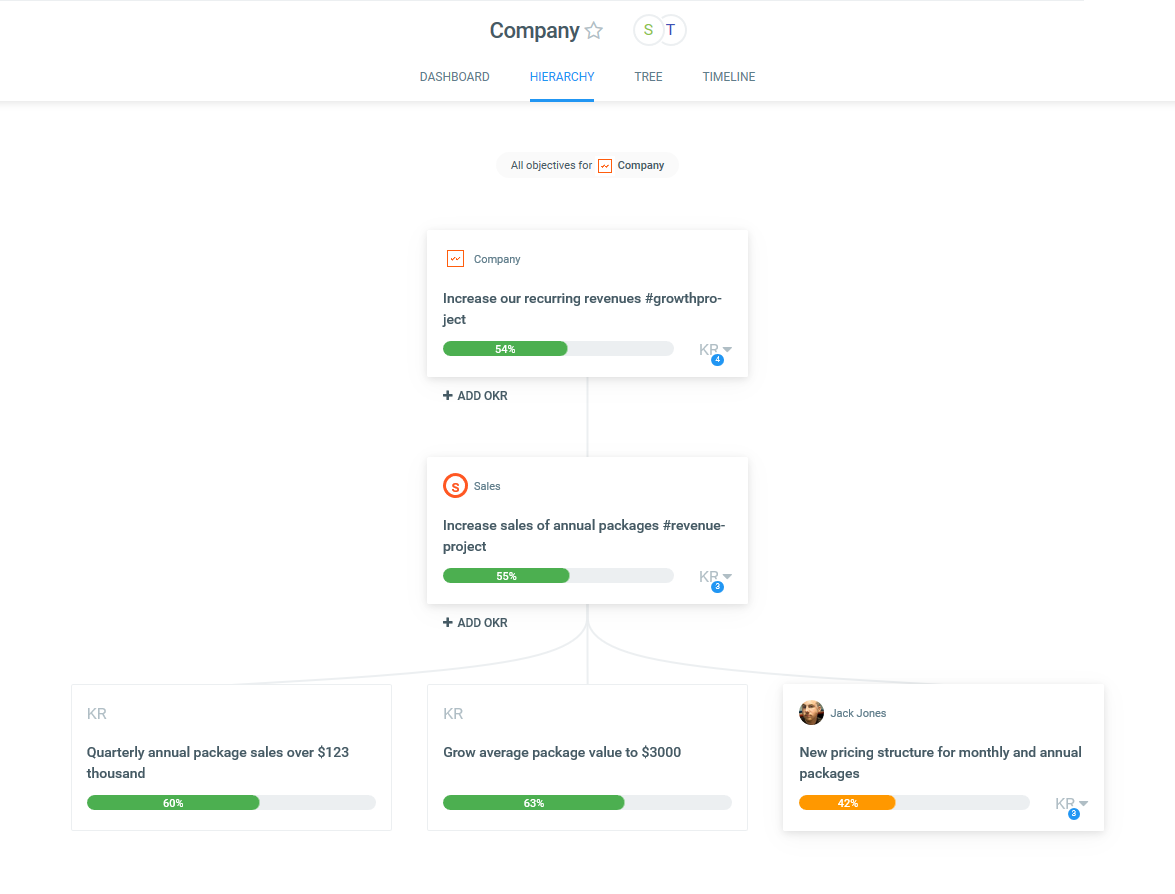 Quarterly Objectives +
Key Results
Easily set, manage, and track long-term objectives. Assign and link objectives for your company, departments, teams and people using a tree-like hierarchy.
Weekly Check-ins +
Progress Tracking
Stay up to date with your team's activities using weekly check-ins. Everyone shares their most important plans, accomplishments and challenges without the hassle of a full meeting.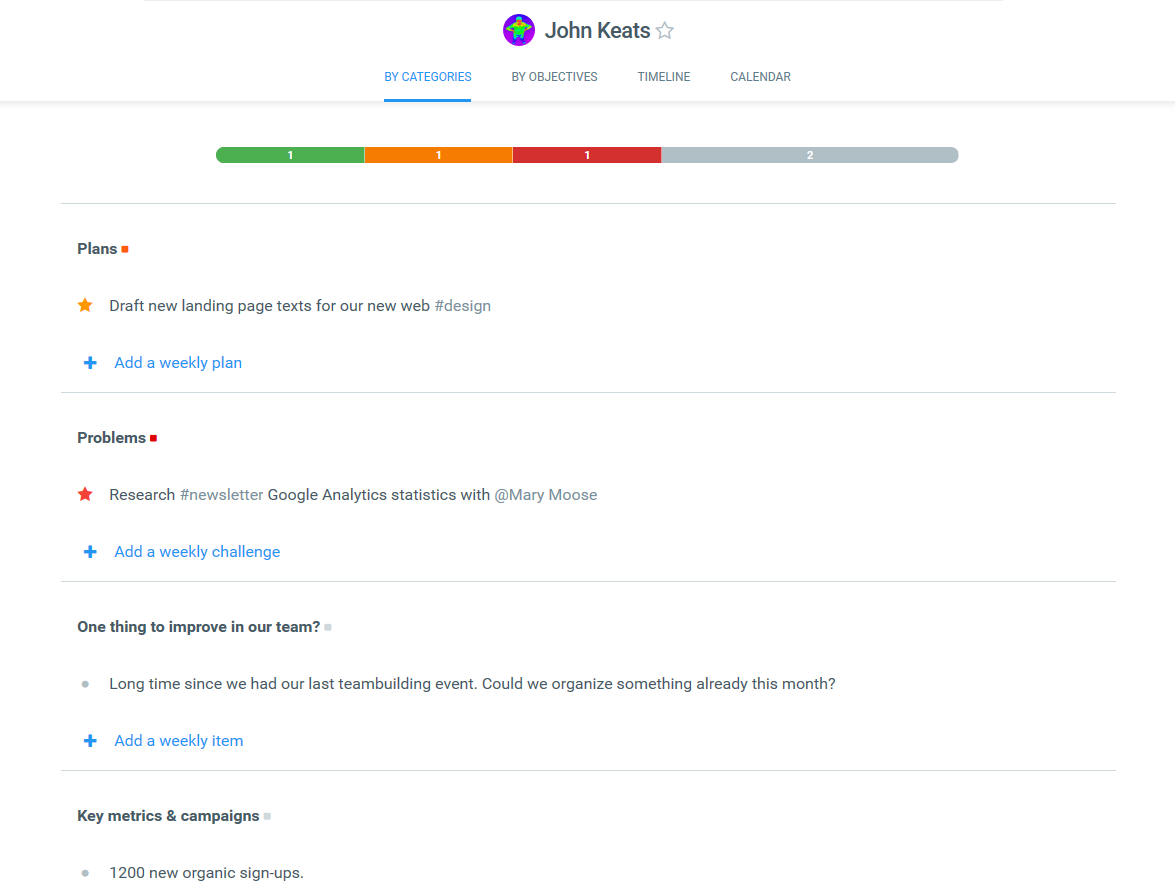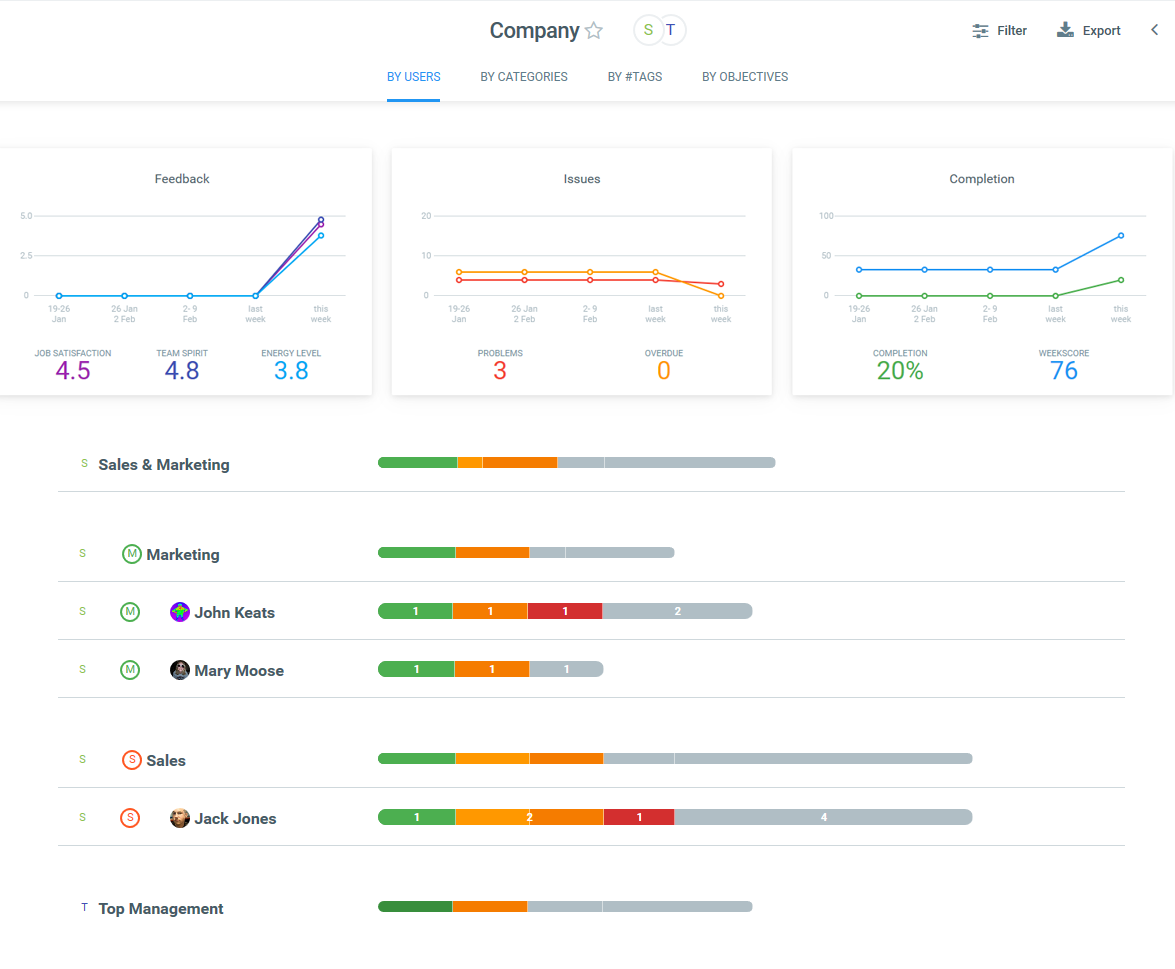 Regular Reports +
Visual Dashboards
Understand company wide progress at a glance with weekly and quarterly reports delivered to your email or mobile. Access real-time dashboards and metrics at any time.
We're Here to Help
Everyone, even our CEO, is happy to answer your questions & get you started.
Contact us on live chat or write to hello@weekdone.com — average 2 hour response time.
Ready to Test It Out?
Get started
Free for 3 users or 15 days. No credit card required.