Key Results measure how close you're getting to achieving your quarterly Objectives. After analyzing your major priorities and deciding to focus on a particular Objective, you then need to decide on your Key Results. Remember Key Results are the way you measure your Objective.
Key Results should be specific, measurable (quantifiable), achievable, actionable, objectively graded, and be difficult but not impossible.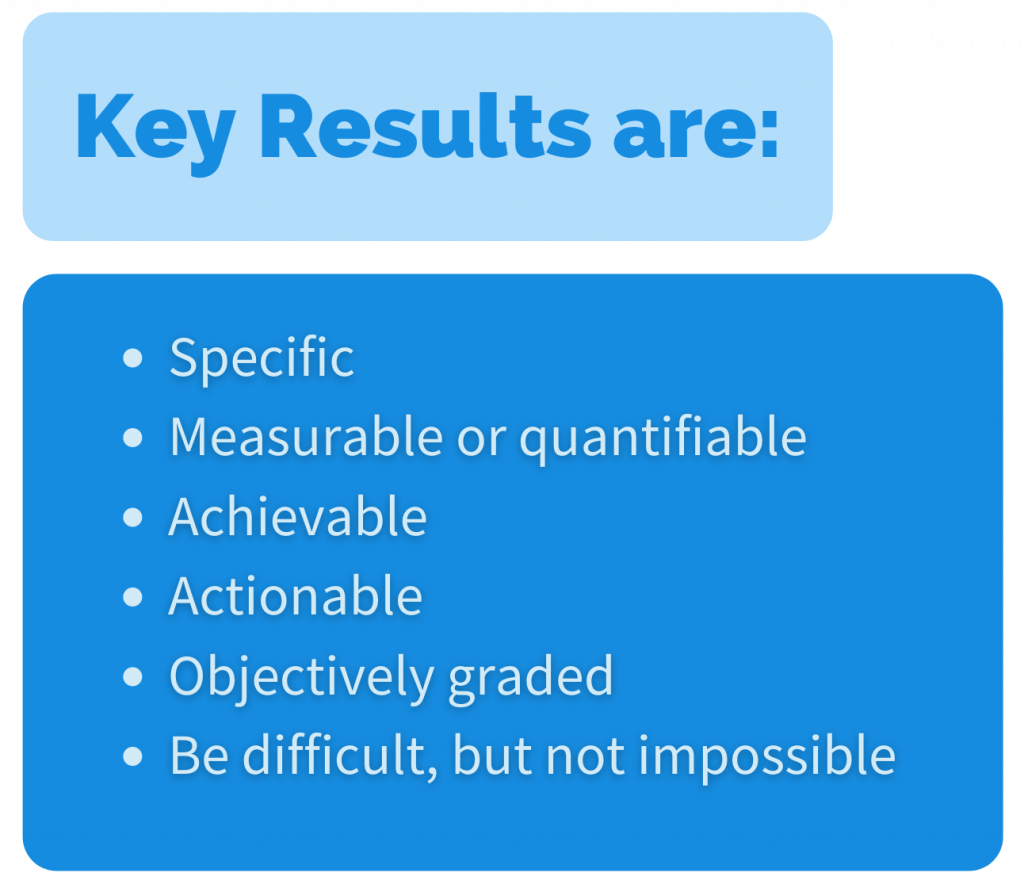 It's also important to think about what Key Results are not as well:
They are not binary
Key Results should be numeric and be updated throughout the quarter. If your Key Result is binary it may be a task or plan and not a Key Result. Which moves us to the next point.
They are not tasks to be completed 
While plans and projects are important in supporting your objectives, Key Results are measurable business outcomes and should be treated as such.
Some good examples of Key Results for the Objective: Increase product reach in Germany, would include:
Increase German Sign-up to MQL conversion rate from 15 to 20%
Increase German MQLs from 300 to 500
Increase German SQLs from 200 to 300
These examples are measurable (quantifiable), objectively graded, and while challenging they should be achievable.
A bad example of a Key Result would be:
Launch new line of business
This Key Result is not numerically measurable and it is not objectively clear how it contributes to the Objective. This would be considered as a project, or could be rewritten into a separate Objective.
Remember that Objectives are large aspirational goals and KR's are a quantifiable measurement of that goal. You can see more examples of Key Results for your given field at okrexamples.co.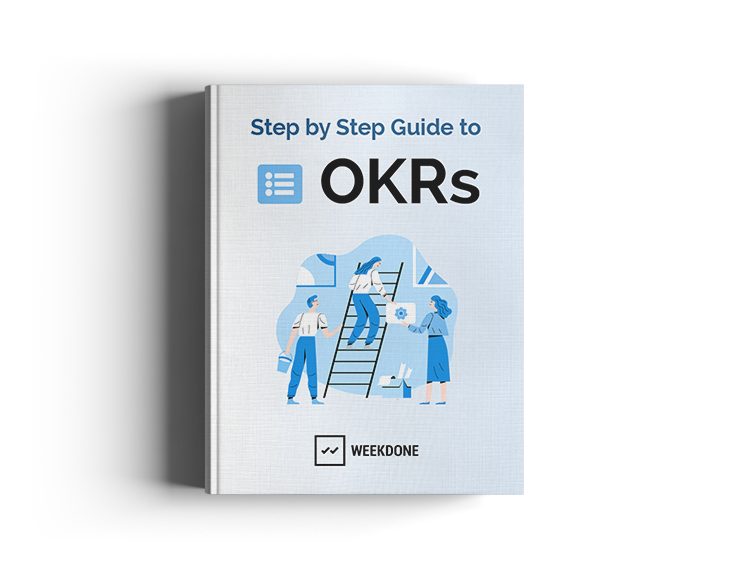 This book provides a quick, efficient read on how to get started with OKRs. It is completely free and available for download in PDF and ePub format.