Word OKR template by Weekdone:
Available in DOCX and PDF formats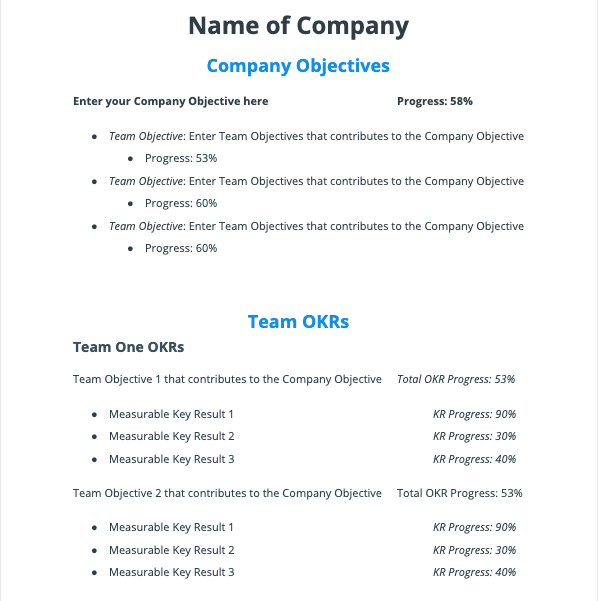 If you don't see the form to get our OKR templates, please turn off any ad blockers and reload the page.
👉 Do you need something more than just a text document?
Try Weekdone to create, implement & track your company OKRs. Sign up now to receive free coaching & onboarding!