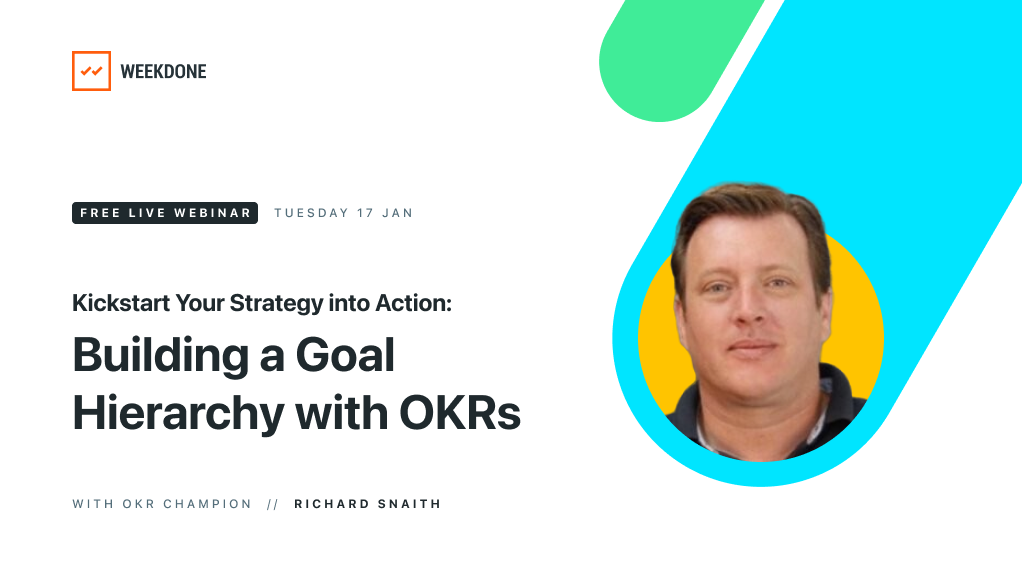 Having a clear business strategy is an important first step.
But to really drive change in your organization, you need to develop that strategy into goals that are aligned up, down, and across the organization – a goal hierarchy. You can do that using a structured goal-setting approach such as OKRs.
OKRs help align goals across departments and teams, so you can make the most of your strategy and drive real results.
Join us on the next live webinar, where we'll cover:
The key components of successful strategy
How to use OKR hierarchy to align goals and improvements needed across the organization
How to set well-aligned OKRs at Department and Team levels
Why and when to use cross-functional and cross-team OKRs
Bonus! Live Q&A at the end of the webinar. Ask our coaches your own questions.
By the end of this session, you'll have a practical understanding of how to turn strategy into action in your organization, using a goal hierarchy with OKRs.
Looking forward to seeing you there!
Choose your preferred time zone and secure a spot now via the links below:
For European & Australian/New Zealand time zones 🇪🇺 • 🇦🇺 • 🇳🇿
Tuesday, Jan 17 @ 10am GMT • 11am CET • 9pm AEDT
For USA time zones 🇺🇸
Tuesday, Jan 17 @ 11.30am PST • 2.30pm EST • 7.30pm GMT