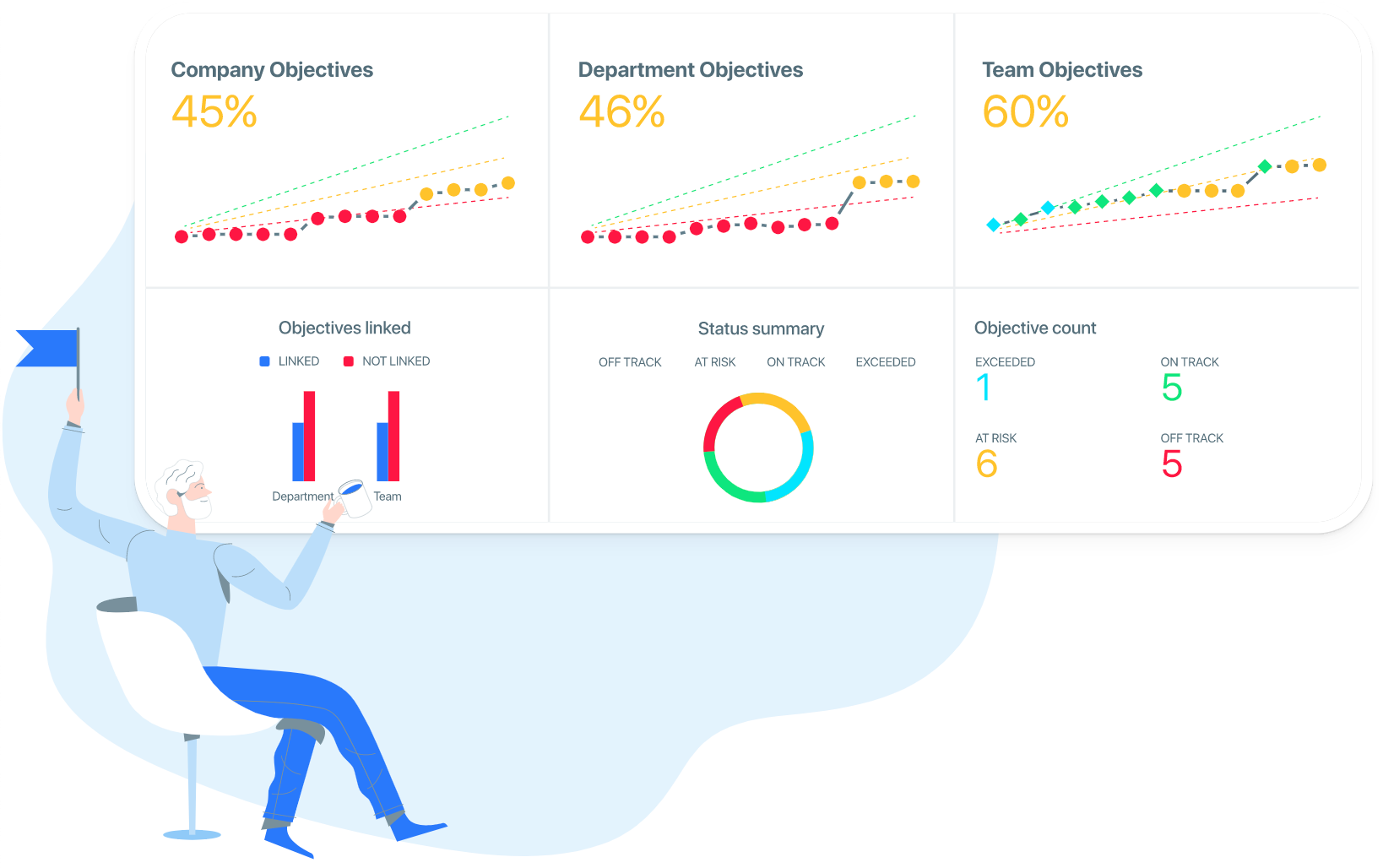 Choosing the right outcome measures for your Key Results is fundamental to good OKRs. It's often also the area that many companies struggle with.
What we set as outcomes – and how we measure them – needs to be well-considered to ensure we track progress and success correctly.
In this webinar, we'll cover measuring outcomes correctly, and the components of measuring:
different types of measures
leading vs lagging measures
averaging and stability of measures
Join us on Tuesday, June 14th and learn all about measuring OKRs.
Pick your preferred time zone and claim your free spot below:
Morning installment (for European timezones):
Tuesday, June 14 @ 10 am BST/ 11 am CEST
Afternoon installment (for American timezones):