Foster the idea of continuous improvement.
Make goal setting a habit. Connect your plans to your quarterly goals and create company transparency.
Free for 3 users. 15 day trial for larger teams.
No credit card required.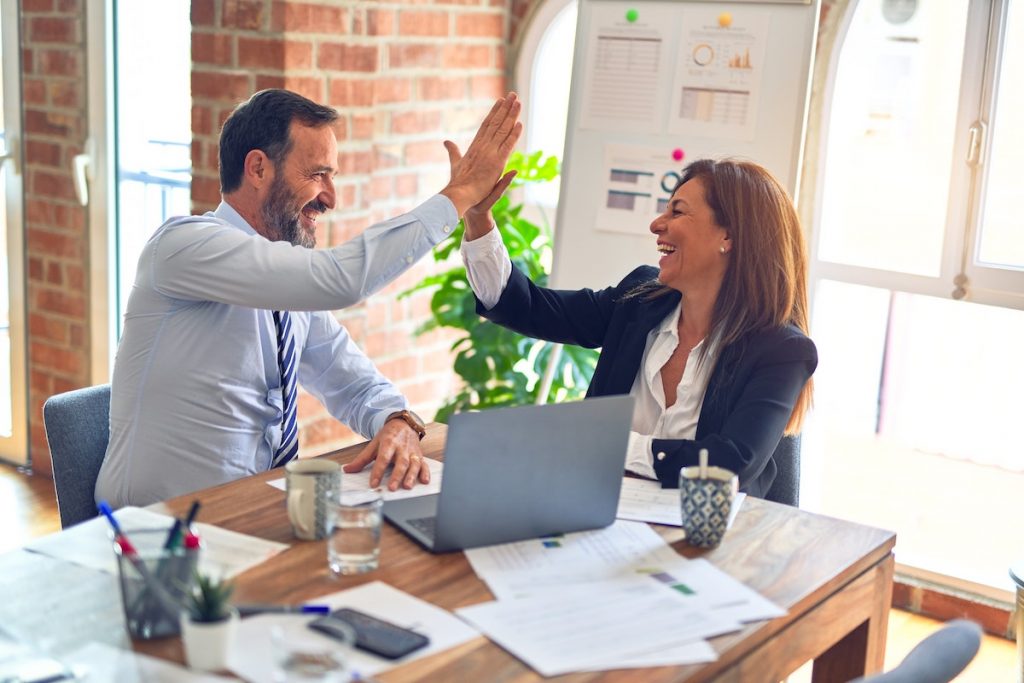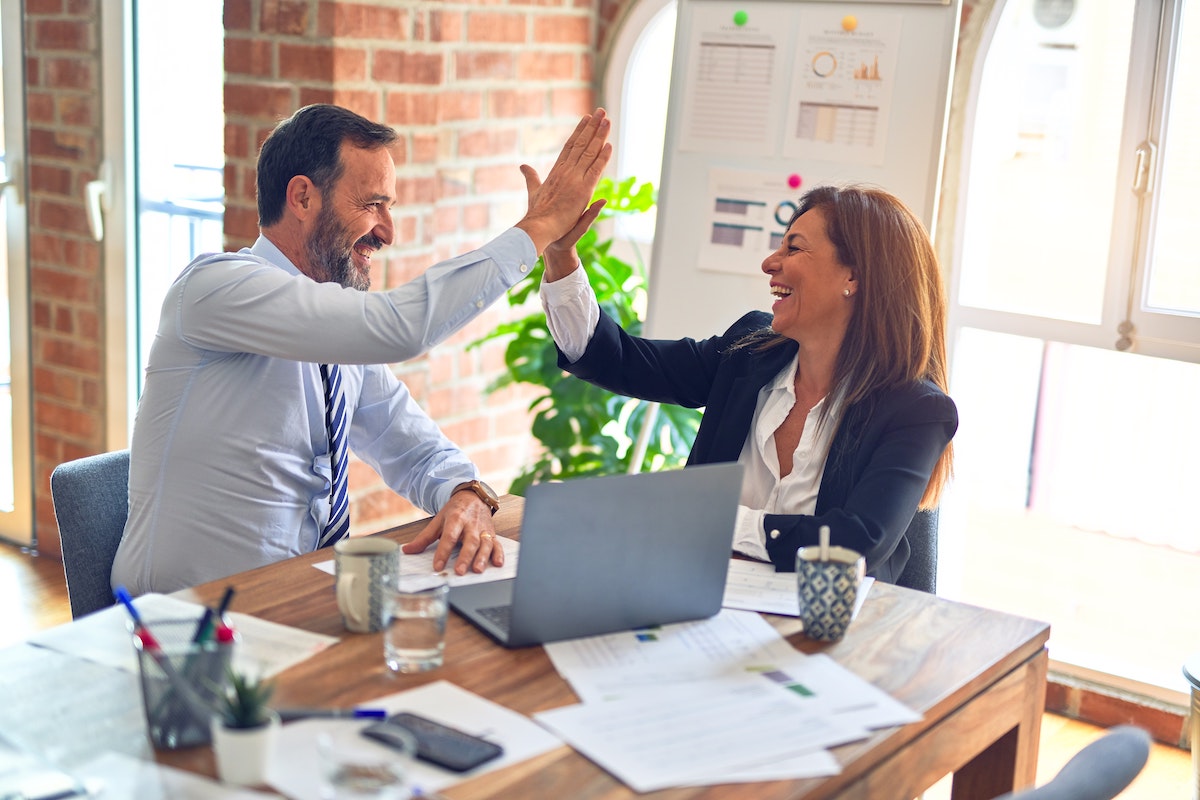 How does Weekdone's OKR software help align your teams?
Set clear goals, track weekly progress, and create plans to move those goals forward with Weekdone.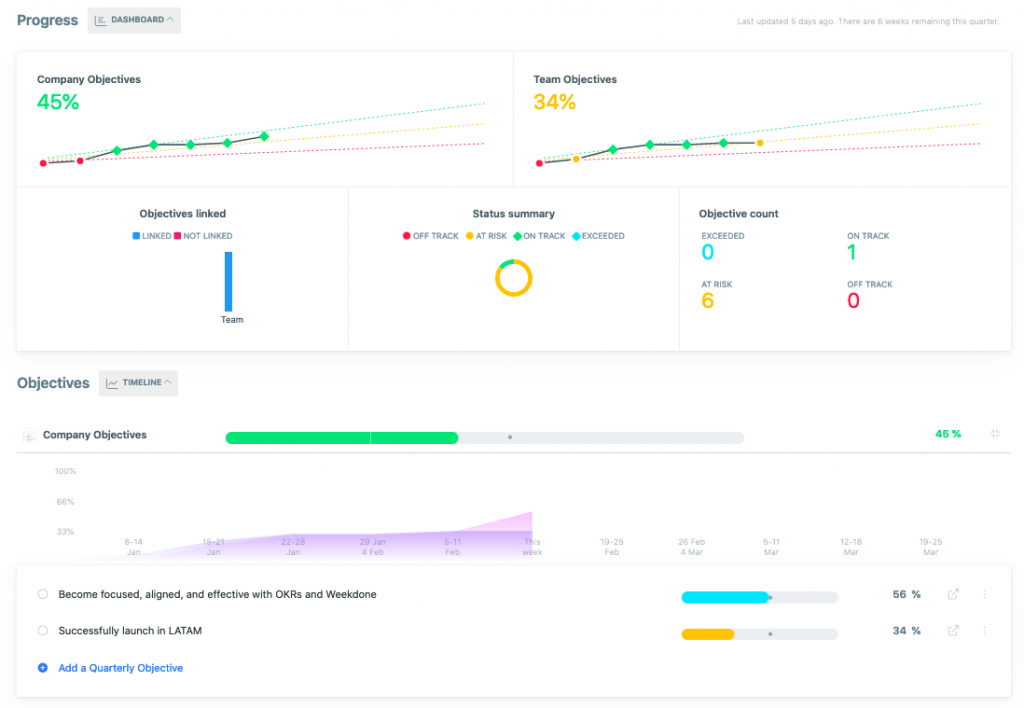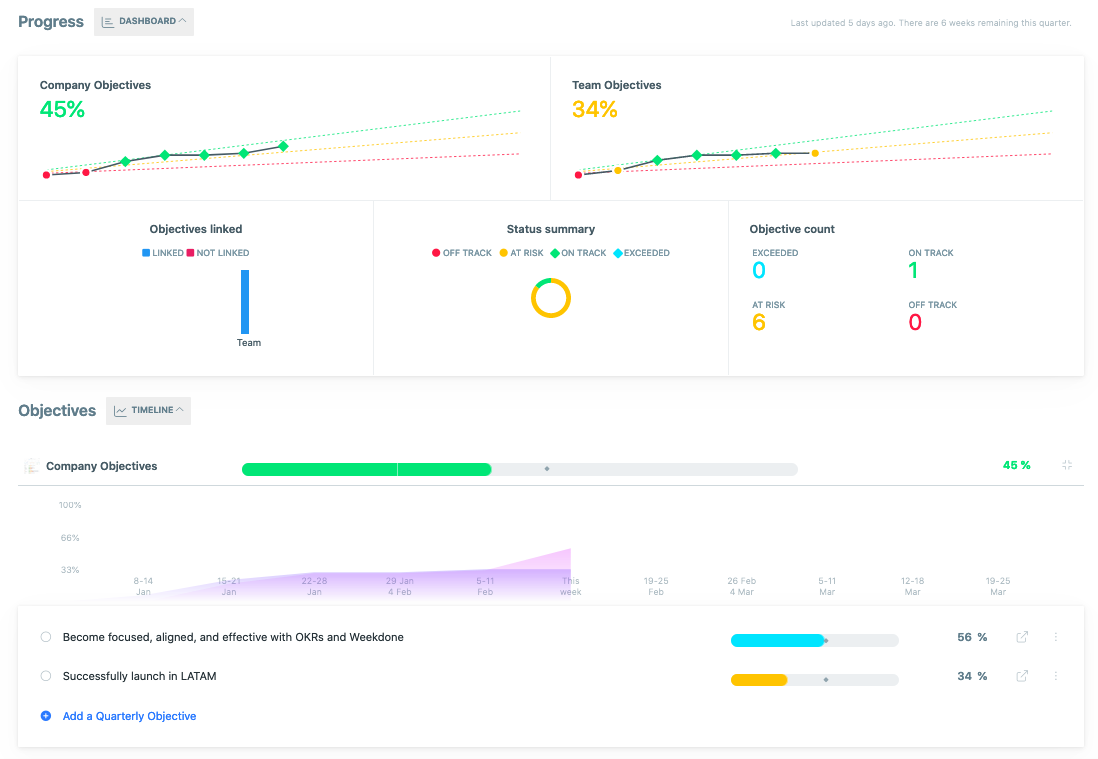 OKR coaches help you set clear quarterly goals for your company and teams.
Weekly Check-ins allow teams to connect their plans to quarterly goals.
Track progress by updating your goals each week.
Receive email updates of how goals are progressing.
Clearly see what goals are on track and which need help to succeed.
What You Get
We're Here to Help
Everyone, even our CEO, is happy to answer your questions & get you started. Contact us on live chat or write to hello@weekdone.com — average 2 hour response time.
Quarterly Goals
Leaders set company-wide goals. Team leaders work with their team to create team OKRs to drive the company-wide goal forward. Employees get the opportunity to contribute to the company as a whole.
Weekly Plans
Team managers hold Weekly Check-ins with their teams to create plans for the week that will drive their goals forward. Employees get an opportunity to prioritize their work each week.
Email Reports
Receive OKR progress reports emailed to you every Friday. Choose from OKR progress weekly, monthly or quarterly for the entire company or just your team.
Feedback
Weekdone's Newsfeed allow everyone to see what other teams are working on and give feedback on plans or progress. Employees can give awards to team members they think are doing great work.
Why use OKRs for aligning your teams?
Objectives and Key Results (OKRs) is used by numerous startups and Fortune 500 companies such as Google, Intel, and Amazon to focus and align teams.
Create clear quarterly Objectives your company wants to achieve. Teams create Objectives connected to the company-wide one, and define measurable Key Results for these Objectives that define success. Weekly Check-ins allow teams to create weekly plans to achieve these OKRs.
Your company will move as one toward unified goals.

Step by Step Guide to OKRs
A practical OKR book to help you start using Objectives and Key Results in your company.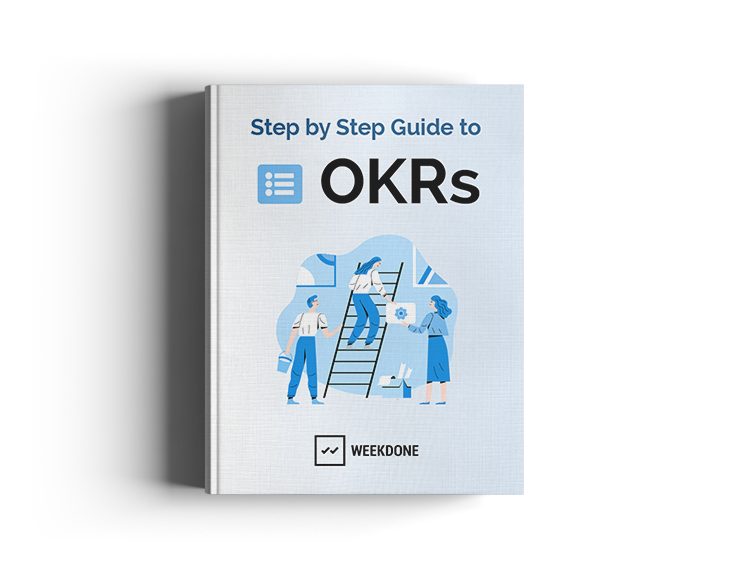 Benefits of using Weekdone
Goal setting, measuring progress, clear communication and weekly progress reporting. All in one app.
Weekly plans allow teams to think of actions that will move their goals forward, foster the idea of continuous improvement.
Praise and feedback across the board enables a healthy work environment and encourages cross team collaboration.
Become an expert in OKR goal-setting methodology with individual and team trainings from our coaches each quarter.